Ace Hotel
2423 1st Ave., Seattle, Washington 98121, USA
https://www.facebook.com/AceHotelSeattle/
Why We Like It
Seattle's Ace Hotel is a true original that launched a successful global brand and still feels fresh today. It's a hit with creative types and design lovers, which means guests have a good chance of meeting like-minded travelers in the hotel's communal spaces. Styled after Euro hostels, the minimalist Ace offers a hip and affordable alternative to other area hotels.
It's been nearly two decades since Seattle's Ace Hotel first opened shop in a former flophouse. The original outpost of the now global Ace brand, the trendsetting hotel in Belltown is a favorite of budget-minded hipsters and the design-obsessed who appreciate its minimalist décor and many eclectic touches. For the most part, it's reasonably priced for such a central location, particularly the rooms with shared bathrooms.
YOU SHOULD KNOW The TV show "Portlandia" parodied the Ace with its "Deuce Hotel" sketch, where pretentious clerks pass out typewriters and turntables to too-cool guests at check-in. In real life, the Ace's vibe isn't remotely that precious, but it definitely doesn't suit everyone.
room
Airy rooms with high ceilings and crisp white walls feature low platform beds, a mix of vintage midcentury furniture and repurposed pieces, street art, and architectural touches like painted brick and wood paneling. Standard rooms with full beds have a sink and vanity but share a bathroom, while deluxe rooms with private bathrooms offer upgrades like bigger beds, partial water views, and artwork by street artists, including the now famous Shepard Fairey. And yes, select rooms even have a turntable with a curated stack of albums.
YOU SHOULD KNOW Some ground-floor rooms feature a frosted-glass door to a private patio but no windows; an A/C unit keeps the space from getting stuffy. Transom windows let in hallway light so bring a sleeping mask if that bugs you. And the noise from the street and downstairs pub can be annoying, though earplugs are provided.
Photo: Finally got some personal film back from our trip to Seattle last month. We stayed at the @acehotel which has a lot of pretty perfect photo ops. . . . . . #seattle #downtownseattle #acehotelseattle #acehotel #hotelroom #hotelmotelholidayinn #nicoledumondphotography #ndptravels #hoteldecor #homey #filmisnotdead #indiefilmlab #portra160 #kodak #kodakportra #film #filmphotography #filmisalive #filmforever #canon1v /
@nicoledumondphotography
Photo: ?? ???? ?? ?????? #???? ?? ??? ????? ??? ??, ???? ??? ???? ? ???? ? ?? ?? ???? ???? ??? ??? ???? - @acehotel #acehotel #acehotelseattle #????? #??? #?? #jc_journey #jc_seattle /
@jc_highlight
bathroom
The Ace's shared bathrooms, which are private on entry, are typically spic-and-span and feature a spare aesthetic of white tile, walls papered in old magazine pages, and a dark wood vanity. En suite bathrooms feature a similar utilitarian-chic design. Wall-mounted bottles dispense shampoo, conditioner, and body wash.
Consider packing a pair of flip-flops or shower shoes if you're sharing a bathroom.
Photo: ?? ???? ?? ?????? #???? ?? ??? ????? ??? ??, ???? ??? ???? ? ???? ? ?? ?? ???? ???? ??? ??? ???? - @acehotel #acehotel #acehotelseattle #????? #??? #?? #jc_journey #jc_seattle /
@jc_highlight
lobby
When the Ace opened in 1999, it was hailed in countless design and travel mags as a trendsetter. The hotel's unique aesthetic is on full display in the cozy lobby, from the large mural of a mountain vista behind the check-in counter to the mix of vintage pieces, such as a long table lined with industrial chairs and a mismatched pair of glass display cabinets. Potted plants and terrariums pop against white walls and gleaming wood floors. Stacks of style-conscious magazines are available for guests to borrow.
Photo: ACE HOTELは本当〜に本当〜におしゃれで私の家造りの究極の理想はACE HOTELそのものの内装にすること。でも実用性や子どものことを考えたらやっぱり難しいのよね???? #acehotel #acehotelseattle #注文住宅 #マイホーム /
@kaori_lily
dining
A large single eye sign marks the entrance of the Cyclops Cafe and Lounge, which serves up "blunch" through dinner in a funky setting (the Elvis shrine really says it all). Menu items like burgers, chips and salsa, and hummus hit the spot, and a full bar peddles a decent selection of beer, wine, and cocktails.
The Ace provides a complimentary continental breakfast in its communal dining room that includes waffles, juice, and Stumptown coffee.
Photo: ACE HOTELは本当〜に本当〜におしゃれで私の家造りの究極の理想はACE HOTELそのものの内装にすること。でも実用性や子どものことを考えたらやっぱり難しいのよね???? #acehotel #acehotelseattle #注文住宅 #マイホーム /
@kaori_lily
drinking
The Panther Room, the bar within the Cyclops Cafe, is open late.
People also liked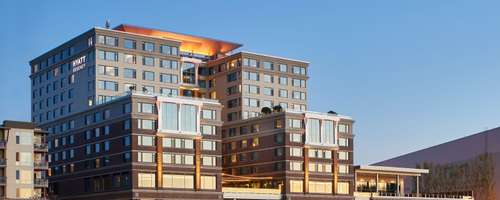 $$
With stylish modern guestrooms and stellar views of Lake Washington, t... Read More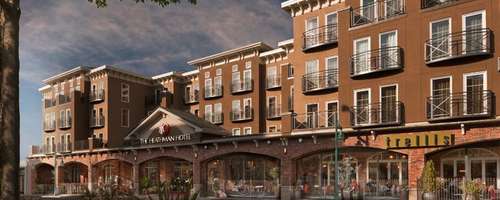 $$ | 220 Kirkland Ave.
This chic boutique hotel in Kirkland, on the east side of Lake Washing... Read More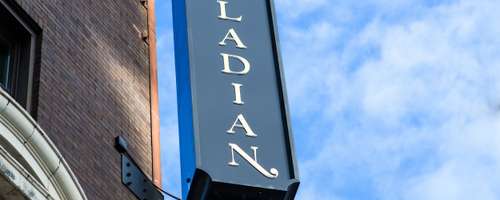 $$ | 2000 2nd Ave
With a hip design and an ideal location, the boutique Kimpton Palladia... Read More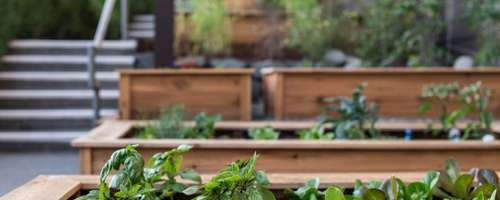 $$ | 6501 Railroad Ave.
Salish Lodge is near the city and offers a uniquely Pacific Northwest... Read More
$$ | 4140 Roosevelt Way NE
From the pool to the pineapple cupcakes, University Inn is a fun place... Read More
$$ | 5216 Ballard Ave NW
Away from the city's tourist-dense areas, Hotel Ballard offers elegant... Read More
LOCATION
Getting Around
A 15-minute walk will get you to Downtown's transportation hub (a number of buses can get you there, as well, but it takes the same amount of time either way). Westlake Center is an access point for Link light rail, which services Capitol Hill, the University of Washington, and Sea-Tac airport; the Monorail, which connects to Seattle Center; the terminus for the South Lake Union Streetcar; and buses that connect with every corner of the city.
Restaurants
There's a globe-trotting array of restaurants nearby, including The Grill from Ipanema, a cleverly named Brazilian churrascaria with all-you-can-eat grilled meats carved tableside; the Sarajevo Lounge, a tasteful club with Eastern European fare, regular live music, and a dance floor; and Umi Sake House, a sleek spot popular with locals for sushi rolls, izakaya-style snacks, and sake into the late evening.
Bars
As far as names go, Some Random Bar simply doesn't do the Belltown spot justice. The bustling little gastropub serves gourmet comfort food like crab nachos and free-range chicken wings alongside cold craft beer and signature cocktails with serious kick. The hard-to-find Bathtub Gin & Co (the entrance is in an alleyway marked only by a small brass plaque) is an intimate speakeasy-style bar with a lengthy cocktail menu that takes itself seriously. It's teeny-tiny but has character to spare (for the best service, go on a slower weekday evening). If nightlife is your thing, definitely check out the scene (sans tons of tourists) in the Capitol Hill neighborhood, a 10-minute cab ride from Downtown.
QUICK FACTS
HOTEL INFO
Phones: 206-448–4721