Caravan–The Tiny House Hotel
5009 N.E. 11th Ave., Alberta Arts District, Portland, Oregon, 97211, United States, Portland, Oregon, USA
Why We Like It
Caravan - The Tiny House Hotel is truly one-of-a-kind. Each tiny house has its own unique style, and the vibrant, enthusiastic vibe of the place definitely rubs off on you. If you're looking for something fun, memorable, and completely different from your typical hotel experience, Caravan is definitely the place for you.
People also liked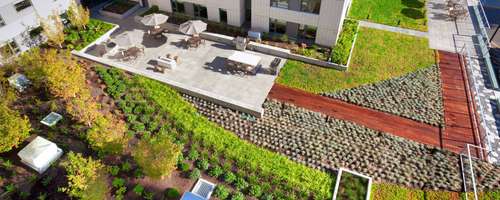 $$ | Downtown | 2080 SW River Dr.
Seated just steps away from the Willamette River, the Hyatt House Port... Read More
$$ | Northeast Portland | 1000 N.E. Multnomah St., Lloyd District, Portland, Oregon, 97232, United States
This bustling, business hotel maintains a steady customer base in meet... Read More
$$$ | Downtown | 319 S.W. Pine St., Portland, Oregon, 97204, United States
The grand lobby of the former Multnomah Hotel, built in 1912, offers a... Read More
$$ | Southeast | 3860 S.E. Clinton St., Richmond, Portland, Oregon, 97202, United States
Just a block from the trendy dining along Southeast Portland's hip Div... Read More
$$$$ | Downtown | 1001 S.W. Broadway, Portland, Oregon, 97205, United States
From the teak-paneled lobby to the marble fireplaces to the rosewood e... Read More
LOCATION
Getting Around
Caravan is located in the heart of the Alberta Arts District, and pretty much everything you need - food, drink, entertainment, good ol' Portland weirdness - you can find within walking distance. You can also rent a bike from one of the many bike shops in the area or hop on the bus (there's a bus stop right on the corner). If you must bring a car, you can find free parking on the street.
Restaurants
The Alberta Arts District is full of amazing restaurants. Pine State Biscuits (12-minute walk), which serves up amazing biscuit breakfast sandwiches, is a local favorite (make sure to try The Reggie). Another stand out is Back to Eden Bakery (12-minute walk), a vegan and gluten-free serving up some of the best baked goods in the city (and not just the best vegan/gluten-free baked goods… the best baked goods period). If you're looking for something quick and delicious, stop by The Waffle Window (16-minute walk) which serves up - you guessed it - waffles out of a window.
Bars
With live jazz almost every night of the week, Solae's Lounge (8-minute walk) is a great place to grab a cocktail and enjoy a night out on the town. If you're in the mood for something a little quieter, head over to Les Caves: A Winery Bar (8-minute walk) and sample a few local wines.
QUICK FACTS
HOTEL INFO
Phones: 503-288–5225