Ace Hotel
1022 S.W. Stark St., Portland, Oregon, 97205, United States, Portland, Oregon, USA
Why We Like It
The Ace Hotel offers a boutique hotel experience in the heart of downtown Portland. The cozy atmosphere, the awesome location, and the quirky details (don't miss the on-site photobooth!) make this property a must-visit next time you're in the Portland area.
People also liked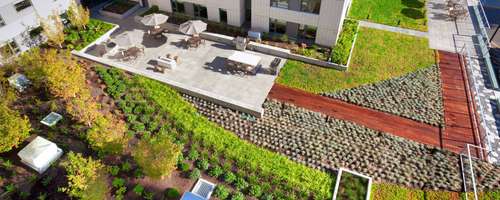 $$ | Downtown | 2080 SW River Dr.
Seated just steps away from the Willamette River, the Hyatt House Port... Read More
$$ | North Portland | 5009 N.E. 11th Ave., Alberta Arts District, Portland, Oregon, 97211, United States
In keeping with the artsy, idiosyncratic vibe of the surrounding Alber... Read More
$$ | Northeast Portland | 1000 N.E. Multnomah St., Lloyd District, Portland, Oregon, 97232, United States
This bustling, business hotel maintains a steady customer base in meet... Read More
$$$ | Downtown | 319 S.W. Pine St., Portland, Oregon, 97204, United States
The grand lobby of the former Multnomah Hotel, built in 1912, offers a... Read More
$$ | Southeast | 3860 S.E. Clinton St., Richmond, Portland, Oregon, 97202, United States
Just a block from the trendy dining along Southeast Portland's hip Div... Read More
$$$$ | Downtown | 1001 S.W. Broadway, Portland, Oregon, 97205, United States
From the teak-paneled lobby to the marble fireplaces to the rosewood e... Read More
LOCATION
Getting Around
If you're planning on staying in downtown Portland, you won't need a car thanks to the area's extreme walkability and the wide availability of public transportation (the Downtown Express bus has a stop right outside the hotel and the nearest MAX station is just a few blocks away on 10th and Alder). If you do bring a car, you can self-park a block away on Stark Street between SW 9th Ave and SW Park Ave for $34 per night.
Restaurants
The Ace Hotel is in the perfect location to access some of Portland's best dining. Kenny & Zuke's (1-minute walk) is right outside the Ace Hotel's doors and are famous city-wide for their pastrami sandwiches. Not sure what you're in the mood for? Check out the Alder St. Food Cart Pods (3-minute walk), where you can find everything from burritos to kebabs to Italian subs (and just about everything in between).
Bars
Downtown Portland has a lively drinking scene - all of which is a quick walk away from the Ace Hotel. Pay a visit to Multnomah Whiskey Library (3-minute walk), a classy establishment serving over 1800 varieties of spirits (with - you guessed it - an emphasis on whiskey). Looking for something more on the casual side? Head on over to The Civic Taproom and Bottle Shop (11-minute walk), a sports bar with a wide selection of bottled and draft beers (it's also a favorite spot for locals to catch a Timbers or Trail Blazers game).