David Roark/Disney
Walt Disney World's newest park, Pandora: The World of Avatar has debuted at Disney's Animal Kingdom, occupying 12 acres just across a bridge from Tiffins restaurant, at the edge of Africa. The new section, which opened on Saturday, May 27, was dedicated by Disney chairman Bob Iger and the creator of Avatar, James Cameron, on Wednesday, May 24, along with almost the entire cast the film. The park has two new rides, new restaurants, and spectacular special effects that make the world come alive at night.
But as big an event as Pandora is, it's not all that's underway at Walt Disney World. Two large sections of Disney's Hollywood Studios are under construction for lands devoted to Toy Story and Star Wars. The Magic Kingdom also recently introduced a new fireworks spectacular "Happily Ever After," following the April premiere of the long-awaited "Rivers of Light" at Disney's Animal Kingdom; another new, special show devoted to the music of Pixar films has opened in Hollywood Studios. It's been a busy couple of months at World Disney World.
Kent Phillips/Disney
Floating Mountains and a Waterfall
The attention to detail in Pandora:The World of Avatar is beyond belief. The floating mountains are immense, and there are waterfalls and even a small river running through the land. Cast members act as "guides" from Alpha Centauri Expeditions and interact with guests, explaining the story behind the Valley of Mo'ara. (Pandora: The World of Avatar is supposed to take place many years after the events of the original movie, and the land is supposed to be healing after the events of the first movie.)
Read More: How to Plan the Perfect Disney World Vacation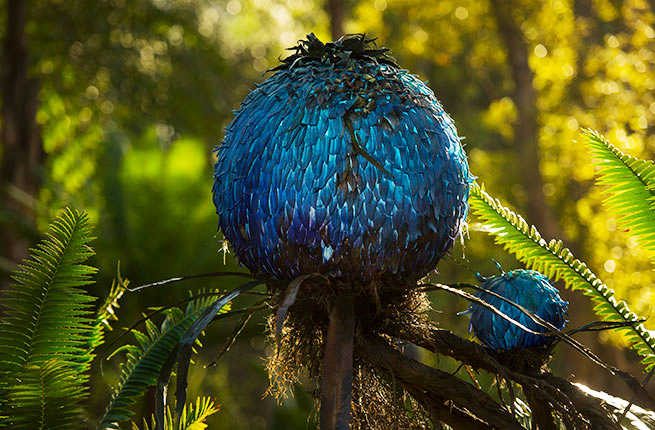 David Roark/Disney
Kids will appreciate the Wilderness Explorers, who have set up shop in the middle of the land, offering field guides to the flora and fauna of Pandora and the opportunity to gather stamps of everything they discover. If that's not enough, there's a face-painting station, so that younger (and it appears older) visitors can get closer to the Na'vi. The conservation theme that echoes through everything in Pandora will resonate with them as well. But it's the details of the landscape dotted with a combination of real and imagineered Na'vi plants in various colors that you'll remember. Real agave plants, trees, and ferns are supplemented by wildly colorful Pandoran pitcher plants and puffball trees. And it's as lush as you remember from the movie.
Read More: 20 New Things to Do at Disney World
David Roark/Disney
But it's at night that Pandora: The World of Avatar really comes to life. Bioluminescent plants direct from Pandora are interspersed with more earthy varieties, so everything glows. Brightly colored pitcher plants light up the river and the walkways. The floating mountains and waterfalls are illuminated as well. Want one of the best views in the park? Stop on the bridge in the middle of the line up to the entryway of Avatar Flight of Passage; that's by far the best panoramic view you'll experience, by day or by night.
Read More: 10 Things NOT to Do at Disney World
Disney
Many of the sidewalks are splashed with luminescent paint that glows in the dark, helped by conveniently placed black lights throughout the land. Disney has done a better job at setting a mood with light here than in some other parts of the park, which can actually be a bit too dark at night. But the luminous walkways certainly help. Besides, the patterns can be mesmerizing.
Steven Diaz/Disney
The first of the new rides in Pandora is a traditional dark ride, the slow, family-friendly Na'vi River Journey. What distinguishes this from other rides is the amazing animations throughout. You'll see viper wolves and other creatures native to Pandora walking fluidly through the landscape, as well as bioluminescent plants and smaller creatures as you float beneath the forest canopy at night. The ride ends as you discover a 10-foot tall Na'vi Shaman of Songs, a fluidly moving animatronic figure that's a pretty impressive end to the journey. It's a surprisingly simple but resilient ride, and it's something almost anyone can enjoy.
Read More: 20 New Things to Do at Disney World
Kent Phillips/Disney
The more spectacular ride is Avatar Flight of Passage. It's difficult to describe how breathtaking and ground-breaking this ride is. You'll have plenty of time to appreciate the atmospheric build-up as you wind through a former lab associated with the original Pandora expedition before entering a new lab area where you discover that the Avatar program has been reestablished and will now give you the chance to be melded with an avatar so you can ride a Ikran, or mountain banshee. What follows is a ride that is somewhat similar to Soarin' in approach but significantly more immersive and exciting. You meld with your avatar and sit atop a cycle that mimics the back of a banshee, and then you're off. The 3-D projections are completely immersive and provide the most complete experience you're likely to find until technology improves even more. Everything about the ride is amazing and almost indescribably exciting, and you get to fly through the landscapes of Pandora as you swoop and roll in the air, over the crashing waves, and even into a cave. This may be the best ride Disney (or anybody) has ever created.
Read More: How to Plan the Perfect Disney World Vacation
Steven Diaz/Disney
As you leave Avatar Flight of Passage, you must exit through the gift shop, in this case Wind Traders. In addition to the typical hats, T-shirts, and key chains (all Pandora-themed, of course), there are two more interactive experiences. Kids (and many adults) will love adopting a baby banshee, which will cling to your shoulder and move around by remote control. Parents may not like the pricey "adoption fee" quite so much, especially since it doesn't include a separately priced perch. Those who are even more flush can actually pair the baby banshee with their own avatar figure. There's also a large selection of attractive Na'vi jewelry, and you can even outfit yourself with a Na'vi tail, ears, and headpiece for the full effect.
Read More: 10 Things NOT to Do at Disney World
David Roark/Disney
The main restaurant in Pandora is Satu'li Canteen, and it serves two basic dishes. The first is a bowl, with a one of several bases (rice and grains, potato hash, salad, etc.) topped with grilled chicken, sliced beef, curried tofu, or salmon and one of three sauces. Regular visitors to Chipotle will recognize this type of fast-casual bowl, which is priced just slightly higher than you'd find out in the real world. You can also get unique steamed dumplings with cheeseburger or vegetarian curry filling. Desserts include a colorful blueberry cheesecake mousse or chocolate cake. Each of the meal options is actually delicious and well prepared, and this underscores one thing that Disney has accomplished over the past few years, namely the improvement of the quality and taste of its food. Among all the parks, Animal Kingdom has some of the best food in all the parks, and the choices go well beyond the typically tasteless hot dogs, hamburgers, and fries you found in the early days of Walt Disney World.
Read More: Where to Eat at Disney World
David Roark/Disney
You can get two specialty (and naturally luminescent) frozen drinks at the Pongu Pongu drinks stand as well as beer. There's a frozen Mo'ara margarita, but the nonalcoholic choice, a Night Blossm, has layers of differently colored slushies flavored with pear, apple, and lime and topped with mango boba. You can also get beer.
Read More: Where to Eat at Disney World
David Roark/Disney
But as big an event as Pandora is, it's not all that's underway at Walt Disney World. The long-awaited "Rivers of Light" finally premiered at Animal Kingdom on Earth Day, April 22, 2017, after an almost year-long delay. This Asian-inspired musical spectacle is water-based, taking place on a massive lake surrounded by plenty of seating. Though it's a fairly short show at 15 or 20 minutes, having the seating is a nice option and allows you to enjoy the show in relative comfort, unlike the massive crowds that line walkways in Epcot or the Magic Kingdom for their fireworks spectaculars. Disney Nature scenes are projected onto water sprays, and boats carry the cast around the lake. With this show, every major Disney park now has at least one nighttime spectacular show to anchor its evening. Just beware: the show may be canceled in rainy or windy weather.
Read More: 20 New Things to Do at Disney World
David Roark/Disney
The Magic Kingdom has also seen changes. "Wishes," the much-loved fireworks show that premiered in 2003, has bowed out to make way for "Once Upon a Time," which is even more spectacular. In addition to a massive and impressive fireworks display timed to a new musical score, the entire castle is lit up with detailed projections showing characters and scenes from Disney animated moves, some created specially for the show. It's a crowd-pleasing and fun 20 minutes that ends every night in the Magic Kingdom.
Read More: How to Plan the Perfect Disney World Vacation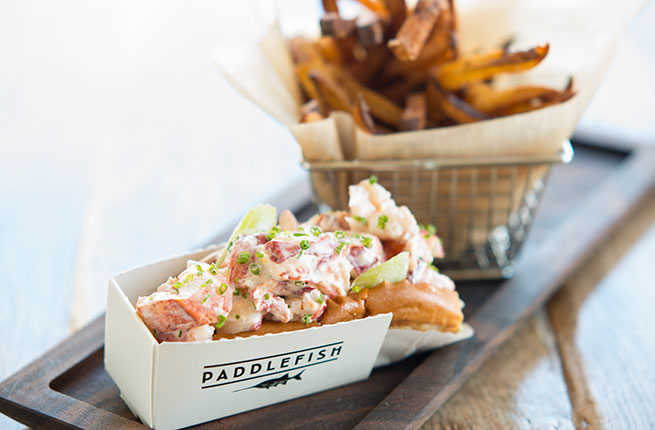 Preston Mack/Disney
The expansion of Disney Springs is now complete. The major new stores at Town Center are all open. Among the final dining spots to emerge is Paddlefish, the reinvention of Fulton's Crab House, and (still to come later this year) The Edison. If you're looking for an upscale seafood meal, then come to Paddlefish for a lobster "corn dog," lobster guacamole, or lobster roll overflowing with lobster meat. By now, you may be seeing a pattern in the menu. But there are also delicious seared scallops, a build-your-own seafood boil, or just grilled fish, as well as a few options for those who don't like seafood.
Read More: Where to Eat at Disney World