Fodor's Expert Review

Surfcomber Miami, South Beach

1717 Collins Ave., Miami Beach, Florida, 33139, United States See on Map
In 2012 the legendary Surfcomber joined the hip Kimpton Hotel group, spawning a fantastic nip-and-tuck that's rejuvenated the rooms and common spaces to reflect vintage luxe and oceanside freshness, and offering a price point that packs the place with a young, sophisticated, yet unpretentious crowd. Expect bursts of tropical colors that perfectly complement the terrazzo floors and create an ideal lobby backdrop for the easy-on-the-eyes patrons. The rooms are a little small but offer an ample dose of sweet and stylish modern opulence. The outdoor spaces channel backyard bliss, with plenty of lounge chairs surrounding the iconic pool and two floors of poolside cabanas. The grassy lounge area behind the pool spills onto the beach's downy sands. As this hotel is part of the progressive Kimpton brand, the Surfcomber is particularly popular with the gay community. The hotel offers complimentary Wi-Fi, a nightly complimentary wine hour, and free coffee in the morning.
room
Guest rooms are decorated in neutral colors with green and gold accents. Choose from courtyard or ocean views, with plusher rooms boasting balconies.
This pet-friendly hotel offers your pooch amenities like a pet-bed, food, water bowls and mats. Best of all, there's no additional pet fee and no weight restrictions. Plus, your pet is invited to the nightly wine happy hour.
bathroom
Bathrooms feature modern vanity sinks and Atelier Bloem bath products.
lobby
Comfortable chairs and a breezy art deco feel greet guests. The lobby opens up to an outdoor courtyard filled with lush greenery plenty of seating areas.
pool
The original art deco pool has been modernized to include an entire sandy beach playground complete with picnic tables, games, and lounges. The pool area features rotating sculptural artwork.
spa
The hotel offers Miami-centric spa services performed in-room or poolside. Choose from a mojito scrub of mint, sugar cane, and lime oil or a cafecito massage, where coffee beans are used to energize your skin.
gym
A gym is available for guests, offering stationary bikes, treadmills, and more.
LOCATION
Getting Around
The Surfcomber is easy walking distance to most South Beach attractions. A free Miami Beach trolley operates seven days a week.
Restaurants
Top Chef alum Jeff McInnis and Janine Booth bring their New York City fried chicken palace, Root & Bone (5-minute walk) to Miami Beach, where the birds are brined in sweet tea and lemon before being fried. Cleo (5-minute walk) offers "Middleterranean" fare--a phrase coined to include both Mediterranean and Middle Eastern influences in cooking.
Bars
Fire & Ice (5-minute walk) allows you to don a faux fur coat and hat and enter an ice cave where you can sip vodka and admire the ice sculptures. A perfect way to cool off after the beach. Repour (5-minute walk) serves craft cocktails made with herbs and botanicals grown on premise.
WHY WE LIKE IT
A hip vibe and great cocktails make the Surfcomber a great South Beach choice. Plus, if you're bringing your dog, it's one of the few places that don't charge an extra fee.
QUICK FACTS
HOTEL INFO
Phones: 305-532–7715
People also liked
$$$ | Mid-Beach | 4041 Collins Ave., Miami Beach, Florida, 33140, United States
Hyatt's the Confidante resort world has made a big splash in Miami's b... Read More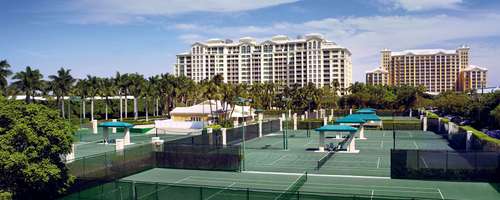 $$$$ | Key Biscayne | 455 Grand Bay Dr., Miami, Florida, 33149, United States
In this ultra-laid-back setting, it's natural to appreciate the Ritz b... Read More
$$$ | Coral Gables | 50 Alhambra Plaza, Miami, Florida, 33134, United States
Within walking distance to the shops and businesses of Miami's most pr... Read More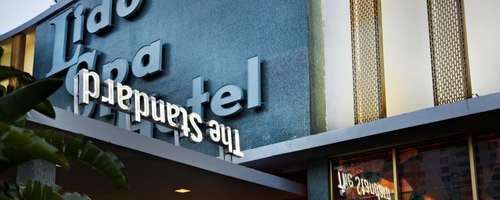 $$ | Fisher and Belle Islands | 40 Island Ave., Miami Beach, Florida, 33139, United States
An extension of André Balazs's trendy and hip—yet budget-conscious—bra... Read More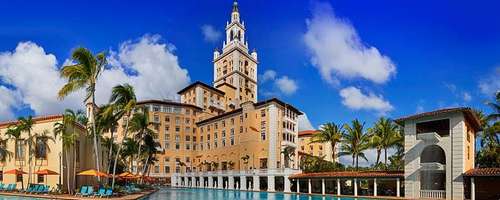 $$$ | Coral Gables | 1200 Anastasia Ave., Miami, Florida, 33134, United States
Built in 1926, this landmark hotel has had several incarnations over t... Read More