The Crescent Beverly Hills
403 N. Crescent Dr., Beverly Hills, California 90210, USA
iStockphoto
Why We Like It
The artwork alone is enough to like this hotel, but beyond that, it's all about the service and the location. The staff here will go out of their way to make your stay more enjoyable and the easy walking access to restaurants and shops is a major asset. Even though there's a resort fee with no resort amenities, it does cover breakfast, Wi-Fi and a fun complimentary happy hour. So, enjoy the art, relish the location, and bask in the service that this Beverly Hills hotel provides.
The moment you enter the Crescent, you're met with the feeling that you've arrived at your most eclectic and wealthy friend's house. Inside, the walls are studded with hundreds of Terry O'Neil portraits and art pieces that regale in the glory of Hollywood's past. Guests, meanwhile, are treated to a boutique that was first built in 1927 and caters to an upscale clientele with one-on-one service rarely found across the city. Here, you're treated like a celebrity while being encased by them on every wall in the building.
room
Pieces from the hotel's extensive art collection can be found in every room, which also features hardwood floors, custom headboards, blackout curtains, sleep sound machines, and foldout sofas.
Heading to an award's show or fancy restaurant? The hotel provides complimentary ironing and steaming services for any last-minute wardrobe malfunctions.
bathroom
Bathrooms are embedded with concrete from the floors to the walk-in showers. The hotel uses Nest bath products as well.
lobby
A cramped lobby is surrounded by giant art prints and looks over the dining area below.
dining
The dining area is made up of mismatched furniture, area rugs, and of course, more art. Here, guests can lounge while they devour on an eclectic menu of American fusion cuisine. There's a piano here and occasional live music. Don't forget to check out the patio with original tile floors and a glorious fireplace.
YOU SHOULD KNOW There's a complimentary buffet breakfast, but that only comes with the $20 resort fee, which also includes Wi-Fi and bottled water.
drinking
The bar is open from 4 p.m. to 11 p.m. and has a glorious happy hour from 5 p.m. to 6 p.m. with complimentary beer and wine. Make good use of that resort fee for this is a hotel without resort amenities (no pool, gym, or spa).
People also liked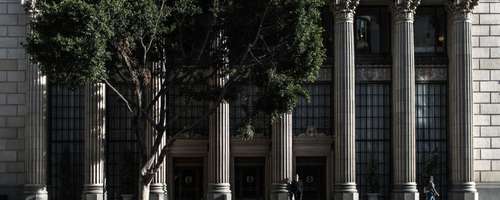 dining
design
with a pool
best for nightlife
best service
$$$ | 649 S Olive St.
Close your eyes and imagine an Italian-themed hotel. You're prob... Read More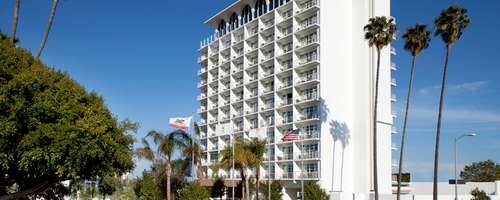 $$$ | 1224 Beverwil Dr.
An Italian getaway in the middle of Los Angeles, Mr. C Beverly Hills o... Read More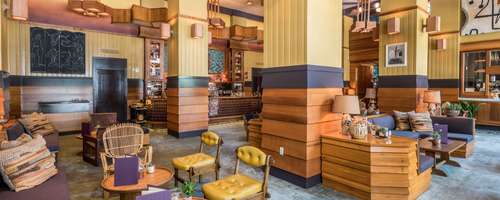 $$ | Downtown Los Angeles | 416 W. 8th St.
Despite being smack-dab in the middle of what was once a forgotten blo... Read More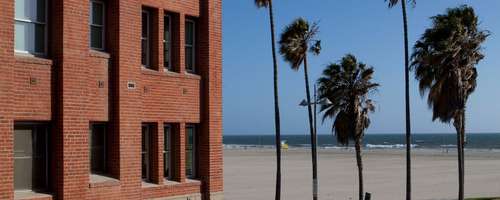 $$
There's nothing quite like the sights, sounds, smells, and taste... Read More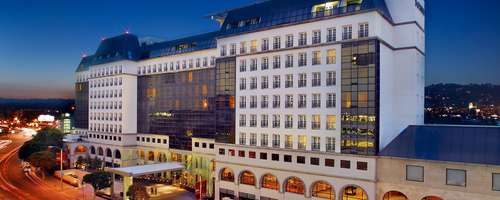 $$$
Combining French sensibilities with Hollywood glamour, the Sofitel is... Read More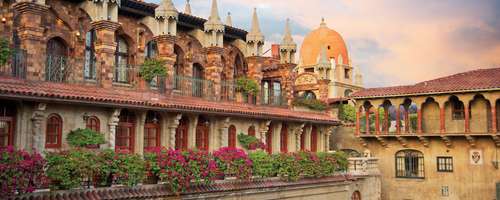 $$$
The best things in life come with a wait. In the Mission Inn's c... Read More
LOCATION
Getting Around
You're in a really great walking area and it's the best way to fully experience the wonders of Beverly Hills. Beyond that, grabbing an Uber or Lyft is easy if you want to get outside of the 90210. Renting a car will run you $30/night in parking fees, but it will also give you easy access to the rest of the city. There's no metro service here.
This part of Beverly Hills is incredibly quiet, just a block or two from the masses of tourists, and far enough to feel removed from them. It's very safe and walking around is easy. You're only minutes from award-winning restaurants and chichi shops.
Restaurants
A classic deli, Nate'n Al's (5-minute walk) serves enormous sandwiches and perfect chicken noodle soups. If you want something a little more upscale chock-full of celebrity sightings, head over to Mastro's Steakhouse (5-minute walk).
Bars
There aren't a ton of bar options in Beverly Hills, but Nic's (3-minute walk) is your go to for a martini fix. If whiskey is more to your liking, check out £10 (6-minute walk) inside the Montage Hotel.
QUICK FACTS
HOTEL INFO
Phones: 310-247–0505