The Ambrose
1255 20th St., Santa Monica, California 90404, USA
https://www.facebook.com/TheAmbroseSM/
Why We Like It
The Ambrose feels more like a home than a hotel. The living room lobby and ample happy hour allow for easy mingling with the staff and other guests. Sure, it's in an odd stretch of Santa Monica, but that oddity is still filled with delicious restaurants and fun bars and is safe to walk around at night. A little far from the ocean, but close enough for the marine layer to keep you cool on late summer days, The Ambrose provides a welcoming respite for a wide array of customers.
The Ambrose Hotel has a homey vibe and helps its customers settle into the relaxed atmosphere that is Santa Monica. Though it's not on the beach, the hotel still attracts a mix of customers from artsy creative types to business travelers to European clientele. With craftsman-style architecture and a wide array of free amenities, The Ambrose sets its residents up for cool, calm, and collected trips on the west side.
room
Simple, minimalist style rooms come with Japanese art on the walls and comfy lounge chairs that are perfect for putting your feet up. Most have balconies and all come with cushy robes and big screen TVs.
The hotel has lots of free stuff to indulge in. With your room comes free Wi-Fi, complimentary breakfast, free bike rentals, and a complimentary car service that will drop off and pick up within 3-miles.
bathroom
Walk-in showers have white subway tiles and the bathrooms come with large, bright mirrors, and CO Bigelow products.
YOU SHOULD KNOW Upon our visit, the showers looked a little dirty. Hopefully that's no longer the case.
lobby
Like a living room, the lobby gives off a welcoming vibe with board games, a large TV, and coffee/tea for anyone to grab on the go. There is ample seating space for simply hanging out both indoors and out.
gym
A tiny gym is open 24/7 and has a few cardio machines and free weights. If you're looking for a more complete workout, head down to Santa Monica's Muscle Beach.
The hotel does provide free bike rentals for quicker access to the ocean with a bit of a sweat.
dining
Though there's not a full-service restaurant, there is a nice breakfast that comes with the room and a room service menu offering up Cali-style dishes.
People also liked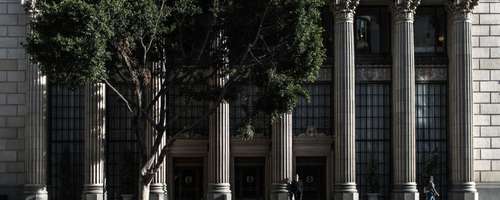 dining
design
with a pool
best for nightlife
best service
$$$ | 649 S Olive St.
Close your eyes and imagine an Italian-themed hotel. You're prob... Read More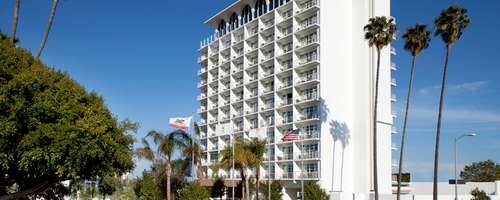 $$$ | 1224 Beverwil Dr.
An Italian getaway in the middle of Los Angeles, Mr. C Beverly Hills o... Read More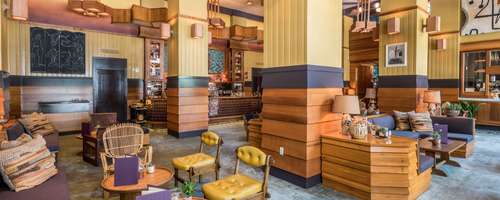 $$ | Downtown Los Angeles | 416 W. 8th St.
Despite being smack-dab in the middle of what was once a forgotten blo... Read More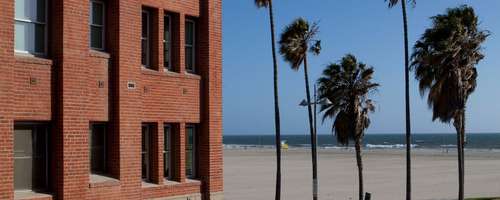 $$
There's nothing quite like the sights, sounds, smells, and taste... Read More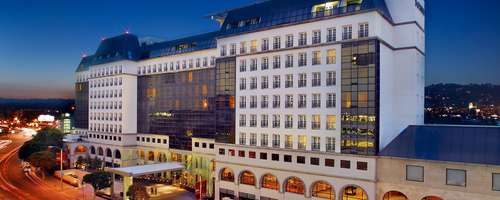 $$$
Combining French sensibilities with Hollywood glamour, the Sofitel is... Read More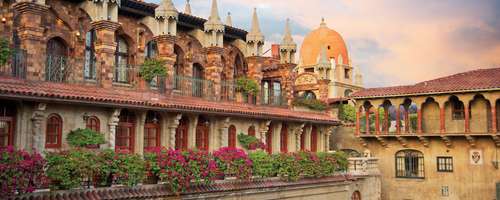 $$$
The best things in life come with a wait. In the Mission Inn's c... Read More
LOCATION
Getting Around
It may be worth renting a car – parking is only $25 a night (a steal for Santa Monica). While you can technically walk to the beach, it's a bit of a hike and the hotel's location is equally far from freeways and metro stations. Lyft and Uber rides are readily available if you want to ditch the car idea, but you'll be using them a lot.
The hotel is in a bit of a no-man's land part of Santa Monica. But really all that means is that it's not that close to the ocean, but also in a safe and quiet neighborhood. A block north on Wilshire Blvd. there are dozens of restaurants to choose from, and ultimately, you're still only a 5-10-minute drive to the ocean.
Restaurants
Santa Monica Seafood (5-minute drive) is one of the better seafood spots on the west side, perfect for lunch or dinner. If you're looking for inventive dishes with a seasonal flare, try Rustic Canyon (4-minute drive).
Bars
Want to liven up your night? Head over to Sonny McLean's (4-minute drive) for hearty pints of Guinness and live music. A little more refined but still really fun is the Wilshire (3-minute drive), which has a great outdoor patio and stellar drinks.
QUICK FACTS
HOTEL INFO
Phones: 310-315–1555;877-262–7673