Hotel Angeleno
170 N. Church Lane, Los Angeles, California 90049, USA
https://www.facebook.com/HotelAngeleno/
Why We Like It
You wouldn't think the hotel is in a good location, sitting on high over the 405, but in actuality, it's in a central spot that provides unlimited access to everything LA has to offer (if you have a car). The views are simply insane and WEST Restaurant and Lounge is a worthy option for both sweeping landscapes and good food. Unique in LA, the hotel has a no tipping policy and because of that, you'll find a well-paid and ever-attentive and friendly staff to help you with all your LA vacation needs.
A unique cylindrical property, Hotel Angeleno is a gratuity-free hotel that does its best to ply its guests with an ever-growing array of services. An international clientele (in addition to summer family travelers) like the hotel's easy access to a freeway system that can quickly get them anywhere in the city, along with decently short trips to the beach, Beverly Hills, and Hollywood.
Hotel Angeleno is a tip-free hotel. They pride themselves on overpaying their employees so guests won't have to feel the need to tip the bellhops, waiters, or maids throughout their stay.
room
The sleek, clean, and very bright rooms offer up insane views of the city (higher floors) and balconies to give you instant vertigo. Every room also comes with Bluetooth hubs and coffeemakers featuring Wolfgang Puck branded coffee.
Book directly through the hotel and you'll get free Wi-Fi, a daily complimentary wine hour from 5:30 p.m. to 6:30 p.m., and a car shuttle that will drop you and pick you up within a 3-mile radius.
bathroom
Bathrooms come with Lather products, raised sinks, and circular vanity mirrors. If you're staying on the eighth floor or higher, there are walk-in showers. Below the eighth floor, there are shower/tub combos.
lobby
The lobby isn't much of a hangout, but there is a nice water feature and a painting of Marilyn Monroe on the wall. This is, however, where you'll get your free wine in the late afternoon.
YOU SHOULD KNOW Being next to the freeway does have its drawbacks. There is a constant buzz of cars whizzing by at all hours of the day. Fortunately, you can see how bad LA traffic is before you head out for the day!
pool
The pool is just big enough to swim laps in and closes at around 10 p.m.. There's a full food and beverage program available and the hotel cooks up grilled barbecue treats between Memorial Day and Labor Day.
gym
The gym is a little small but does have the requisite Precor cardio machines and free weights if you want to get a sweat in before your day starts.
dining
WEST Restaurant is the rooftop eatery for breakfast, lunch, and dinner. By day, it's a bright and airy abode with endless views of the city. By night, it's a sultry, leather-clad lounge serving up sumptuous steaks and bourbon on the rocks. A café in the lobby is a grab and go spot for rich, roasted coffee, and snacks.
People also liked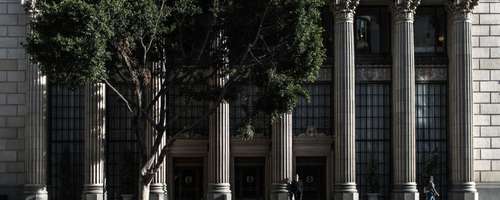 dining
design
with a pool
best for nightlife
best service
$$$ | 649 S Olive St.
Close your eyes and imagine an Italian-themed hotel. You're prob... Read More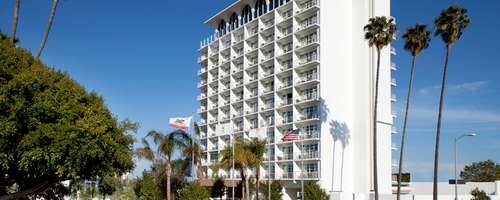 $$$ | 1224 Beverwil Dr.
An Italian getaway in the middle of Los Angeles, Mr. C Beverly Hills o... Read More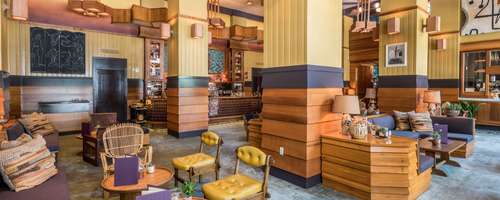 $$ | Downtown Los Angeles | 416 W. 8th St.
Despite being smack-dab in the middle of what was once a forgotten blo... Read More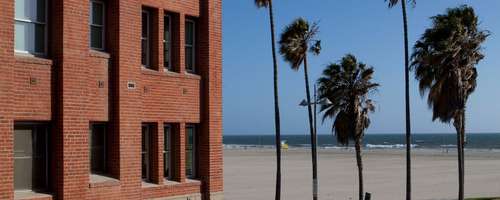 $$
There's nothing quite like the sights, sounds, smells, and taste... Read More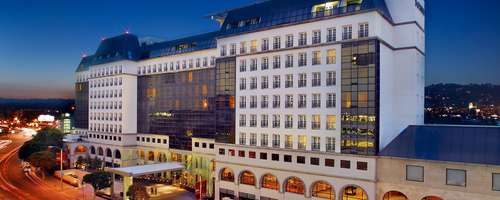 $$$
Combining French sensibilities with Hollywood glamour, the Sofitel is... Read More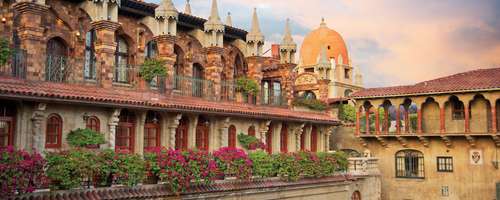 $$$
The best things in life come with a wait. In the Mission Inn's c... Read More
LOCATION
Getting Around
You might want to rent a car if you stay here. Parking will run you $28 unless you book directly through the hotel – and then it's free. The hotel also has a deal with Uber where you can book your ride through the hotel and the cost will show up on your hotel bill. You can't walk too much around here, so make good use of the hotel's complimentary house car that can drop and pick up within 3-miles. Although it hovers over the oft-packed 405 freeway, you could argue the location is ideal for getting around LA quickly. The hotel is also on Sunset Boulevard which can take you from the beach all the way to Dodger Stadium. The area isn't known for its walking availability but it is incredibly central and close enough to museums, restaurants, and bars.
Restaurants
Heading into Westwood Village, there are dozens of restaurant options to choose from. Try The Boiling Crab (8-minute drive), the messiest, most delicious, and incredibly fun way to eat crab legs (they give you a bib). Heading into Brentwood, the restaurants can be a little more upscale. Check out Baltaire (7-minute drive) for good drinks and meat dishes.
Bars
UCLA has a couple of decent bars to try. Barney's Beanery (8-minute drive) is a sports-centric spot with tons of TVs and decent bar food. At the W Hotel (8-minute drive), there are multiple eating and drinking destinations both inside the restaurant and lobby or outside by the pool.
QUICK FACTS
HOTEL INFO
Phones: 310-476–6411