Parc Suites Hotel
3463 Park Ave., Montreal, Quebec H2X 2H6, Canada
http://parcsuites.com/
Why We Like It
The Parc Suites is the thinking person's hotel, with exceptionally well-appointed kitchens. Let's not overlook the pull-out couches—a favorite refuge for snorers and teenagers. Speaking of teens, they rave about the high-speed internet (wireless or wired) more so than the free long-distance calls to Canada and the USA, which are also nice. Design mavens won't consider this property stylish and they may balk at the cramped lobby. However, you can't beat the personal service at the front desk. We also like the hotel's location, in a middle zone—both southern Plateau and north-eastern downtown. It's also part of the so-called "McGill ghetto".
For grounded people who don't want the drama of a high-design hotel, this is a hidden gem on the southern edge of the Plateau. The homey Persian hall carpets and wooden banisters keep it real.
room
Spacious and "propre", as the French say, for clean-and-orderly. The suites have either queen or king-sized beds, plus pillow-topped sofa beds. But the big attraction is the fully-equipped kitchen, with a wine cooler, a wine holder and more. They like wine here. In other words, they've got their priorities straight.
bathroom
Some have tubs, some have glassed-in showers, but all are well appointed with hair dryers and notably fluffy towels.
lobby
There isn't an inch to spare in the lobby. Guests find themselves at the marble and wood reception desk, immediately greeted by friendly staff.
dining
There are no dining facilities and no free breakfast, but there's a full kitchenette and coffee maker in every room. Plus, there's a 24-hour grocery store a few feet away. They've got kind of a DIY dining thing going on here.
People also liked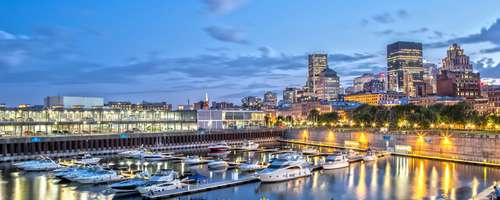 $$ | 3708 St Denis St.
This small boutique hotel with nine rooms on the Plateau has a strong... Read More
$$$ | Old Montreal (Vieux-Montreal) | 97 rue de la Commune Est
This showcase for 19th-century architecture has it all—exposed b... Read More
$$$ | Old Montreal (Vieux-Montreal) | 55 rue St-Jacques
Three lavish neoclassical buildings were merged to create Old Montr&ea... Read More
$$$$ | Old Montreal (Vieux-Montreal) | 414 rue St-Sulpice
The Belle Epoque meets Architectural Digest. Right off the cobblestone... Read More
$$ | Old Montreal (Vieux-Montreal) | 171 rue St-Paul Ouest
Bipolar in the best possible way, Épik marries the rustic ambia... Read More
$$$$ | Old Montreal (Vieux-Montreal) | 355 rue St-Jacques
Civility reigns at this undisputed queen of the Grande Dame hotels. St... Read More
LOCATION
Getting Around
Parc Avenue is a major north-south artery on the Plateau, so you're well positioned to snag a taxi. Avoid the Parc 80 bus, unless you like crowded pressure-cookers that travel at a snail's pace. Leave the car in the (free) parking lot and travel on foot or by taxi. The Plateau is big, so expect to take the day to explore it fully.
Restaurants
For a special night, treat yourself to La Chronique (20-minute walk), for French gastronomy or try the famous Rotisserie Romados (10-minute walk) for delicious Portuguese chicken and buns. If you want a celebrated gastro-pub, there's Maison Publique (10-minute walk).
Bars
So many options. Vices & Versa (10-minute drive) has 33 beers on tap, while Le Rouge Bar (10-minute walk) is a different kind of night (one that includes dancing), with two floors and lots of techno music.