PHOTO:
Fabrizio Verrecchia | Unsplash
The Hoxton Paris
30-32 Rue du Sentier, Paris, 75002, France
After London and Amsterdam, the Hoxton chain of trendsetting hotels recently applied their winning urban-chic formula to Paris: find a cool neighborhood, pare down, and tune in. Guests sidestep all the expensive hotel extras while benefitting from a lodging that's gone the extra mile to channel the local vibe, creating a warren of friendly spaces—in this case lodged in a listed 18th-century mansion—where both visitors and locals can mix indoors and out over cocktails, music, and unique workshops in a super-stylish setting.
Though no-frills (of a sort) pricing runs the gamut from about 100 to 600 euros a night. The website is as transparent it gets, so you'll have an easy time finding something in your budget. If you're looking for a balcony, high ceilings, or a sitting room, however, best to book over the phone to be precise about your desires.
room
Rooms come in four-sizes: Shoebox (darn small), Cozy (manoeuvrable), Roomy, and Biggy, both offering larger volumes, some with a sitting area, floor-to-ceiling windows, or vertiginous ceilings (second floor). Cookie-cutter interiors feature quality materials, handsome vintage-inspired furnishings and color schemes, leather headboards, and elegant chevron-parquet floors. Nothing but water in the minibar is all part of the Hoxton ethos: you can buy whatever you need—from gummy bears to champagne—in the lobby shop at grocery store prices.
Six rooms on the top floor and 14 on the ground floor offer outdoor terraces. Those on the ground floor have the advantage of opening onto a garden but are not as private. Top-floor terraces have views over the Paris rooftops.
Photo: Jacques' Bar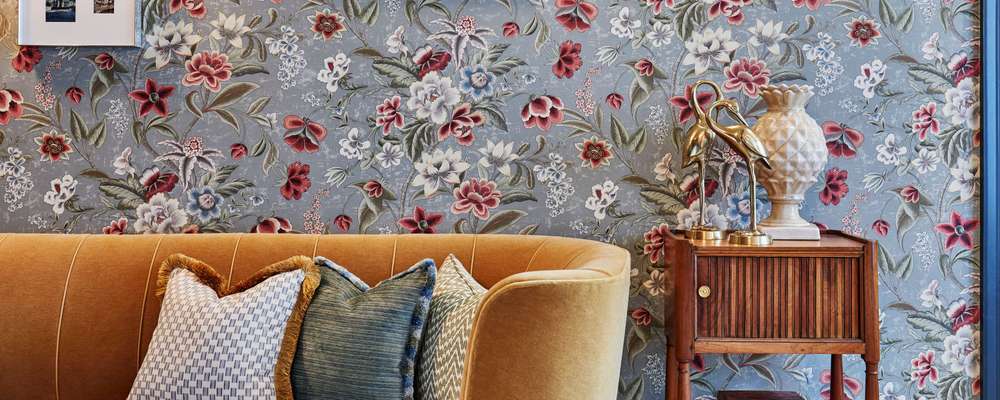 bathroom
Streamlined bathrooms are spotless and spacious, with chic copper fixtures, lots of shelf space, huge walk-in showers (tubs in some larger rooms only) and good lighting. All the basic amenities are included, but no robes or slippers.
lobby
Visitors traverse a soaring open bar area with comfy sofas and magazine-strewn tables, a spacious outdoor terrace, and atrium to get to a small reception area for check-in. After that, you're invited to lounge in any of the many common spaces to benefit from the friendly vibe.
dining
Under a lofty glass ceiling, the inviting Rivié, both restaurant and bar, welcomes guests and locals for breakfast, lunch, or dinner or to longer as long as you like over a cup of coffee, snack, or a drink. Meals, including breakfast, are à la carte with a limited menu that includes dishes likely to appeal to a wide population: from a warm vegetarian quinoa salad to a hamburger with the works. Healthy breakfasts offer things like granola, fruit, and yogurt or a more hefty omelette. There's also a menu of bar snacks.
YOU SHOULD KNOW The restaurant fills up pretty much every night of the week, so even hotel guests should be sure to reserve.
Photo: Rvié
drinking
In warm weather there are a handful of equally enticing spaces to choose from for a drink, including a sprawling outdoors terrace, an atrium with a vegetal wall, and the plush restaurant bar, all likely to be filled in the evenings. Our favorite is the hidden Jacques' cocktail bar, up the winding stairs past reception, with a unique drinks list and a charming intimate-cozy decor that seats around 20. Word to the wise: Get there early and hunker down for the evening.
Photo: Jacques' Bar
Photo: Rivié
Photo: Winter Garden
LOCATION
Getting Around
A two-minute walk to Bonnes Nouvelles metro (lines 8 and 9). Some might hesitate due to this under-the-radar neighborhood. A big mistake. Sentier, in the 2nd arrondissement, is one of Paris's up-and-coming-areas, full of happening cocktail bars, restaurants, and boutiques, and equidistant to scores of desirable attractions: from the charming historic covered passages on nearby Boulevard Haussman (Panoramas, Verdeau, Jouffroy), the colorful markets and cafés on rue du Faubourg-Saint-Denis and the rue du Nil, shopping on and around the rues Étienne Marcel and Montorgueil, and you're within quick walking distance to Les Halles, the Marais, and the Palais Royal gardens, and the big department stores.
Restaurants
There's so much so close that you'd better do your homework, but a few standouts include the Frenchie Empire (5-minute drive), including Frenchie gastronomic restaurant and Frenchie Bar à Vins, one of the city's best wine bars with food to match, and Frenchie to Go. For a good wood-fired pizza in a stunning setting head to Daroco, set in designer J-P Gaultier's ex-atelier in the gorgeous Galerie Vivienne, and its super-stylish cocktail bar Danico in back. Le Rubis wine bar, a pared-down foodie favorite, offers a straightforward menu of bistro classics and good wines by the glass. For vegetarians, join the fashion crowds for lunch at Merci's basement café (a 15-minute walk through the Haut Marais). Le Chartier is one of Paris's best classic brasseries, where you'd swear you were still in the Belle Époque.
Bars
If you can pry yourself from the hotel, you'll be rewarded with some of the city's best cocktail bars. In chic nearby hotels: the Arts et Métiers's very cool Herbarium bar and Le Bauchaumont's chic Le Night Flight lounge are both outstanding. There's also the Experimental Cocktail Club, a Paris trailblazer, and Mabel, a hip, minimalist speakeasy on nearby rue d'Aboukir (all within a 10-minute walk). You could also head over to Candelaria or Mary Celeste (15-minute walk).
WHY WE LIKE IT
At the Hoxton the notion of "something for everyone" is raised to an art form that encompasses pricing, ambiance, dining, and just a fun, stylish place to hang out where you're sure to rub elbows with the natives. But we might clarify that by "everyone" we mostly mean hipsters, fashionistas, and creative types.