Janis Smits / Shutterstock
Located in northeastern Paris, the Canal Saint-Martin is a picturesque district with a 19th-century waterway and iron footbridges. In recent years, the area has transformed from a hidden treasure to a trendy hot spot filled with some of the city's best restaurants and shops. From an eatery with the perfect fresh baked bread for a canal-side picnic to a boutique with European-sourced furnishings, Canal Saint-Martin offers plenty to keep your days in Paris busy. Here are 20 must-visit spots in this happening neighborhood.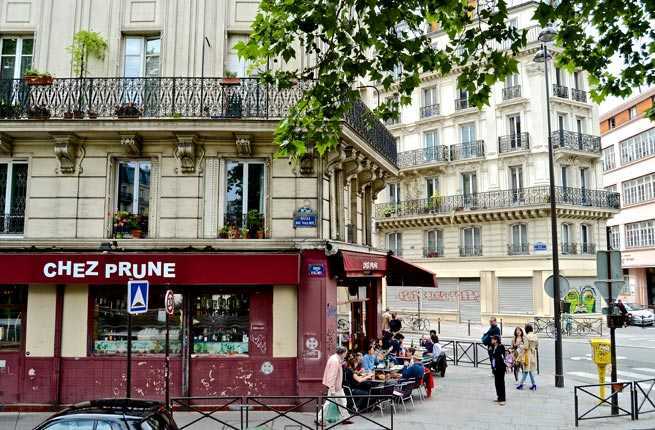 Chez Prune
A neighborhood stalwart, Chez Prune's laid-back atmosphere may lean toward the dingy side but its all-day hours and canal-side spot made the popular café-bistro a favorite with locals and students. If craft cocktails and gourmet dining is what you're after, walk on. But for a casual drink and a snack at a lively quayside spot, with outdoor seating, views, and people watching, Chez Prune delivers.
PLAN YOUR TRIP: Visit Fodor's Paris Travel Guide
Le Verre Volé
Ground zero for the Paris cave à manger scene, Le Verre Volé (the stolen glass) sparked a movement that's since gone global. The wine store-cum-bistro is known for a small chalkboard menu of inspired tapas dishes and artisanal charcuterie, plus a few hot entrées—including an excellent boudin noir—to go with a glass of natural wine. One of the first proponents of vins naturels, you'll find an inspired, hand-picked selection of small-producer wines, many made biodynamically, all without added sulfites. Reserve in advance, the place is small and popular.
PLAN YOUR TRIP: Visit Fodor's Paris Travel Guide
Philippe Levy
Le Coq
Helmed by veterans of the London and Paris cocktail scenes, Le Coq (2 place du Trocadero; +33 1 47 27 89 52) sports an underground rock 'n' roll ambiance and some serious cocktail creds. Focusing on innovative mixers and French-origin spirits both commonplace and forgotten—cognac, Chartreuse, absinthe—drinks are original, satisfying, and some of the best-priced in town. Set on a quiet backstreet near crowded République, it's a stylish destination that's got Paris cocktail lovers hooked.
PLAN YOUR TRIP: Visit Fodor's Paris Travel Guide
Courtesy of Medecine Douce
Medecine Douce
Made entirely on the premises, the wonderful, whimsical jewels from Medecine Douce mix imaginative designs with surprising materials—leather, silk, macramé, fur, precious and semi-precious stones—for chic looks inspired by anything from feathers to bunnies. You can also visit Viveka Bergström for sophisticated Art Deco-inspired costume jewelry with a bold, architectural flair that goes seamlessly from daytime to evening. Designs range from statement gold-and-rhinestone collar and cuff sets to elegant sautoir necklaces and delicate bangles and rings.
PLAN YOUR TRIP: Visit Fodor's Paris Travel Guide
Courtesy of Centre Commercial
Centre Commercial
Finally a concept store that successfully unites style and ethics. Housed in a chic-minimal loft space strewn with vintage furnishings, Centre Commercial has done its homework in more than the ethics department. Chic styles for men and women from top French, European, and U.S. brands—Maison Olga, Roseanna, Steven Alan—include beautifully made classics and standout separates. You'll also find accessories, handmade leather goods, jewelry, books, and a fabulous shoe department for men and women. Centre Commercial Kids, around the corner, proves that Parisian tots are the chicest on the planet, with handmade knits, adorable separates, toys, vintage, and jewelry to outfit your mini-fashionista.
PLAN YOUR TRIP: Visit Fodor's Paris Travel Guide
Courtesy of Babel
Babel
One of the city's newest concept stores, Babel's graffitied walls and channels the neighborhood's hip vibe and low-key cool. Set in an industrial loft right on the Quay Valmy, the store assembles everything from house wares, gifts, and flea market finds to a chic assortment of casual wear for men and women.
PLAN YOUR TRIP: Visit Fodor's Paris Travel Guide
Courtesy of Balibaris
Balibaris
Made in France is the credo at the fabulous Balibaris, Paris's go-to spot for the best in meticulously tailored suits and casual separates. Of the shop's four outlets in Paris, the black-fronted Rue de Marseille boutique is the best, with a choice selection of men's wear and accessories: beautifully cut trousers and shirts, hand-knit fisherman sweaters from Brittany, T-shirts, cashmere scarves and pullovers, pea coats and leather jackets, and a range of hand-picked accessories. The cinema-themed boutique also carries books, stationery, and movie-based T-shirts.
PLAN YOUR TRIP: Visit Fodor's Paris Travel Guide
Courtesy of La Trésorerie
La Trésorerie
Opened last spring, the soaring La Trésorerie stocks everything beautiful for the home, with a minimalist Scandinavian aesthetic. The owners have scoured France and Europe to find the best of the best in kitchenware, tableware, ceramics, textiles, lighting, small furnishings, and brushes for every job under the sun, even eco paints. Everything is eco-friendly and made to pass down through generations. The store's adorable Café Smörgås serves up Swedish tartines (open-faced sandwiches) in yummy combinations like smoked salmon, lemon, and dill or cheese, walnut, and roasted pear, along with soups, fresh juices, and great coffee.
PLAN YOUR TRIP: Visit Fodor's Paris Travel Guide
Tom des fleurs
Bleuet Coquelicot
This enchanted, flower-bedecked storefront brings a charm and whimsy to an already atmospheric canal-side street. Not your everyday florist, at Bleuet Coquelicot the seasons come fragrantly to life via dozens of varieties of flowers, plants, and stems perfect for draping elegantly over a Paris mantle or window box.
PLAN YOUR TRIP: Visit Fodor's Paris Travel Guide
Courtesy of Patricia Blanchet
Patricia Blanchet
A Paris black-book address, the stylish open-toed pumps and sleek escarpins, boots, and booties at Patricia Blanchet defy ubiquitous designer styles for a distinctly Parisian look. In just the right heel height—not too high, not too low—the shoes come in an array of supple, beautifully hued leathers, including metallics and exotic skins, like pony and stingray. Super-sexy booties in lush suede-and-leather combos, some with metallic piping or insets, zip up the leg or dip to reveal a bit of ankle. For now, they're found only in Paris and this flagship boutique carries the widest range of styles.
PLAN YOUR TRIP: Visit Fodor's Paris Travel Guide
Courtesy of Le Citizen Hotel
Le Citizen Hotel
Paris's first "green" hotel, the hip, tech-savvy Le Citizen is a great choice for travelers looking for something off the beaten path in a cool, offbeat neighborhood full of good dining, shopping, and nightlife. The hotel's minimalist interior is contemporary and bright, with lots of pale wood and all the latest touches, including loaner iPads. Best of all, most of the bright, spacious rooms offer views onto the canal and its elegant plane trees.
PLAN YOUR TRIP: Visit Fodor's Paris Travel Guide
Courtesy of Du Pain et Des Idées
Du Pain et des Idées
The chewy, crusty fire-baked pain des amies is legendary in Paris; smoky and redolent of chestnut, its fame has made Du Pain et des Idées a favorite of top restaurateurs. Stop in for some of the city's best viennoiserie: chausson à la pomme fraiche, apple cake and mini tartes, croissants perfumed with matcha or rosewater, and the famous escargot—a flaky spiral in rum raisin, pistachio, cassis, or lemon nougat. The dense, orange-flower-water-perfumed brioche is to die for.
PLAN YOUR TRIP: Visit Fodor's Paris Travel Guide
J'adore ce que vous faite
Liberté
New to the Rue des Vinaigriers, Paris' latest foodie destination, Liberté is the home of gourmet pastry and bread maker Benoît Castel, whose creations are featured at restaurants and gourmet épiceries Paris-wide. At this chic, loft-like shop and bakery, you'll find a tempting range of signature pastries, sandwiches on freshly baked bread, organic salads, and other prepared foods to go, perfect for a canal-side picnic.
PLAN YOUR TRIP: Visit Fodor's Paris Travel Guide
Patricia Khan
Bob's Juice Bar
This tiny pioneering sandwich shop introduced fresh, organic juices to a city slow to the ways of health nuts, detoxers, and vegetarians. Now a neighborhood institution, Bob's Juice Bar serves a range of scrupulously healthy and ever-yummy sandwiches, salads, soups, desserts, and cold-pressed juice concoctions. There are just a few tables at the vintage-inspired space so takeout is encouraged.
PLAN YOUR TRIP: Visit Fodor's Paris Travel Guide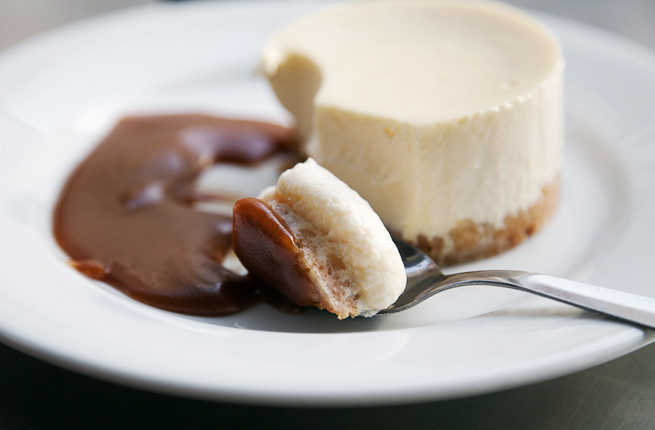 Courtesy of La Cantine de Quentin
La Cantine de Quentin
One of the Canal St-Martin's few Sunday brunch options, the Cantine de Quentin restaurant and wine bar surrounds diners with temptations from the corners of France. Part wine shop, gourmet deli, and restaurant, a menu of hearty regional classics (confit de canard, foie gras, rillettes) mixes in fish and vegetarian options. And if you find yourself short of a bottle on a Sunday, the wine shop has a great selection to go.
PLAN YOUR TRIP: Visit Fodor's Paris Travel Guide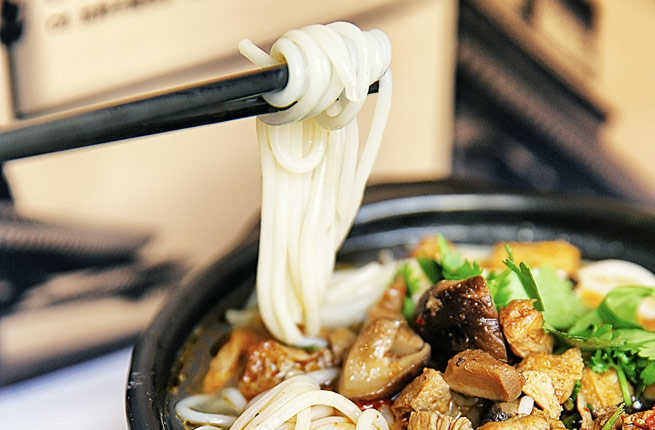 Courtesy of Zhao Baoyan
La Taverne de Zhao
Fast, cheap, fresh, and delicious cuisine from China's Shaanxi province is served up at La Taverne de Zhao (49 Rue des Vinaigriers; +33 1 40 37 16 21). The restaurant's owner is Mr. Zhao, the son of a cook from Xi'an, the region's capital. A specialty of the house, noodles are served cold with cucumber or hot with meat and savory broth in an earthenware cocotte. Steamed dumplings, raviolis of vegetables, pork, or chicken, flatbreads plain or stuffed with pork, cold green papaya and rice salad, sautéed black mushrooms, all at €4 a shot.
PLAN YOUR TRIP: Visit Fodor's Paris Travel Guide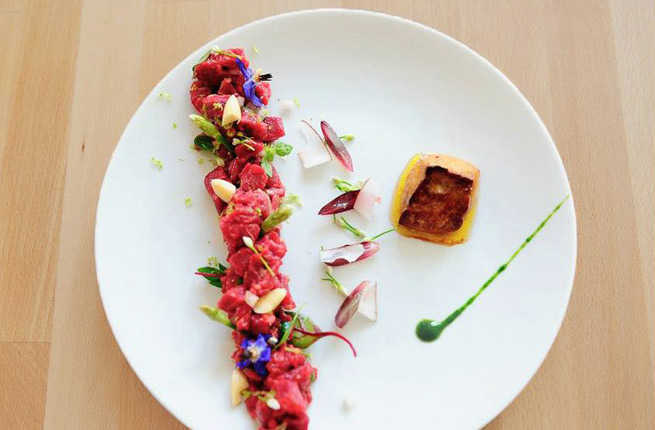 Courtesy of Hai Kai
Haï Kaï
Don't be alarmed by the raucous, graffitied exterior—this quayside restaurant's interior is luminous and spare, if not exactly calm, considering Haï Kaï's exploding popularity. Twentysomething chef Amélie Darvas honed her craft in some of Paris's great kitchens and brings the sleight of hand of a much older chef to her pared-down cuisine packed with imagination and flavor. A €27 lunch menu is an excellent value and a great introduction to this sophisticated cuisine. (Open for lunch and dinner Tuesday through Saturday, no reservations.)
PLAN YOUR TRIP: Visit Fodor's Paris Travel Guide
Alice Sidoli
La Conservatoire de Cedric Casanova
At Casanova's La Conservatoire, five to eight lucky diners can sit down to a Sicilian "picnic": an all-Italian meal of artisanal cheese and charcuterie, pasta, marinated veggies, and whatever's fresh that day, along with hand-picked regional wines (Tuesday through Saturday for lunch and dinner, reservations by email only.) Alternatively, restaurateurs around the city cherish this off-the-beaten-path épicerie for the dozen or so unrefined and unfiltered small-producer olive oils available in refillable bottles or up to five-liter cans. Behind the scenes, the épicerie accommodates six people for a private dinner or lunch.
PLAN YOUR TRIP: Visit Fodor's Paris Travel Guide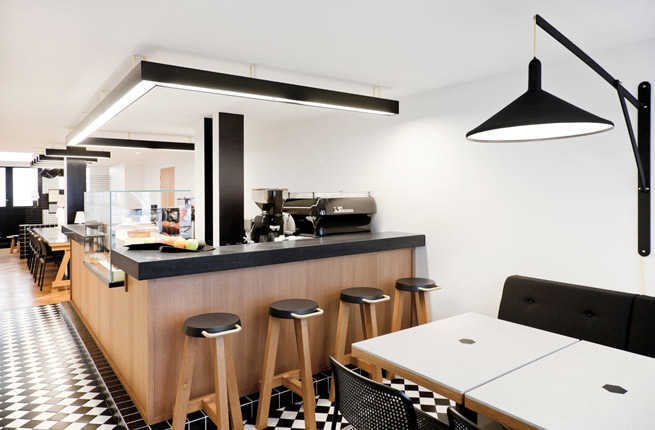 Café Craft
The Canal Saintt-Martin has more good coffee per square block than most Paris neighborhoods, thanks to an influx of expats and coffee-centric Parisians drawn by the neighborhood's low-key vibe. Plug in at the geek-chic Café Craft, where the WiFi is fast and the coffee fantastic. Holybelly's popular for its friendly atmosphere, seriously good coffee, and a menu replete with comfort-food favorites for breakfast or lunch. Tiny Ten Belles, run by a founder of the new-wave Paris coffee scene, serves up some of Paris's best brews along with gourmet snacks and lunch.
PLAN YOUR TRIP: Visit Fodor's Paris Travel Guide
Courtesy of Chemin Blanc
Chemins Blancs
The canal has always been home to chic one-off boutiques, but its bobo creds have attracted a bunch of the big-name fashion chains. The good news is they mostly reflect the neighborhood's style. Chemins Blancs is one you won't find in the states. The store boasts casual separates with an easy French style focusing on fit and natural fibers: silk, cashmere, merino, and cotton. The legendary A.P.C. opened its fourth Paris boutique here not too far from the doyenne of Paris fashion Agnès b.
PLAN YOUR TRIP: Visit Fodor's Paris Travel Guide