Hotel Neruda
Nerudova 44, Prague, Praha 110 00, Czech Republic
Shutterstock
Why We Like It
Snazzy design and serious history combine in this hotel which is within spitting distance of Prague Castle.
It's quite the climb to reach the hotel, but comfort yourself with the views and the hotel's relaxing spa or its stylish glass-enclosed bath-tubs, and the small-ish price tag you can snag a room for.
Built in 1348, this landmark—now a flashy boutique hotel with major design chops—is where the author Jan Neruda and his mother lived in 1860. As a tribute, lines from Neruda's Povídky malostranské (Malá Strana Stories) are painted in the stone hallways, a lovely example of the hotel's commitment to bringing together the building's history with modern decoration. The location is good, right under Prague castle, but that does mean the hotel is up a steep hill. Rooms can feel small, but are comfortable and stylish, and prices are good.
The building supposedly has a ghost—you might hear her and her jingling keys in the hallway.
room
Designed with the help of local architect Bořek Šipek, many of the rooms have splashes of color and designer touches, like a bathtub enclosed in glass in the center of the room or gorgeous patterned rugs.
YOU SHOULD KNOW Try to see a couple of rooms before choosing one, as some rooms toward the back of the hotel look out onto a wall and others are quite small.
bathroom
As parts of the bathrooms in the deluxe rooms at the Neruda have glass walls, they have proved a bit controversial. But if you're ok with open-plan bathing, the bathrooms are well-designed and clean, with baths or showers. The standard rooms have more conventional bathrooms.
lobby
The reception desk, up some stone stairs from the street, is basic and minimalist, in keeping with the hotel's hip, modern design aesthetic. The ancient building's vaulted ceilings, though, have been retained and are beautifully lit at night.
spa
The snug candlelit spa offers massages, a sauna and a whirlpool, and couples looking for a romantic treat are well-catered for, with joint packages including aromatic baths and champagne. Such luxury doesn't come cheap, though.
dining
The hotel's restaurant offers light, modern meals as well as coffee and cakes. It has a modern, almost Scandinavian-style design.
drinking
The restaurant doubles up as a bar, serving a selection of Czech wines and other drinks.
People also liked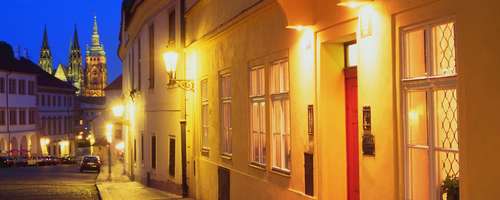 $ | Loretánská 11
Close to the castle but somehow by a forest, the Domus Henrici (sister... Read More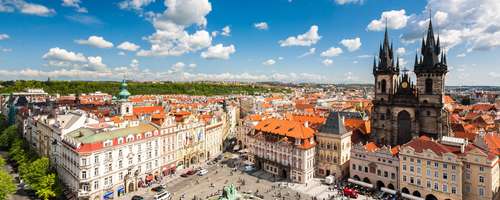 $ | Panská 1308/9
Excellently located on the edge of both Old and New Town, NYX Hotel Pr... Read More
$ | Dražického náměstí 62/6
A sweet little hotel very close to the Charles Bridge, Hotel Bishops H... Read More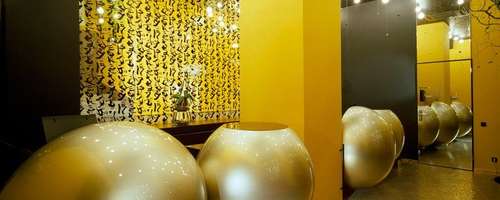 $$ | Perlová 412/1
Right at the heart of the action in Old Town, this can mean that thing... Read More
$$ | Úvoz 155/15
For castle junkies, Questenberk is actually in Prague's Unesco World H... Read More
$$ | Stare Mesto (Old Town) | Haštalská 14
A beautifully designed hotel in the heart of Old Town is tasteful fusi... Read More
LOCATION
Getting Around
The delights of Mala Strana and Prague Castle are all close by. To reach Old Town, you can walk (it takes around 20-30 minutes), or Malostranské náměstí tram stop is five minutes from the hotel for trips to Old Town and beyond.
Restaurants
Cafe de Paris (10-minute walk) offers tasty French bistro-style cooking. Or legendary riverside restaurant Kampa Park (13-minute walk) is at the bottom of the hill and perfect for date night.
Bars
Reward a lovely evening stroll across the Charles Bridge with quality cocktails at Hemingway's Bar (20-minute walk). Or stick closer to home for some quality Czech beer at Malostranská beseda (5-minute walk), the former town hall, which now serves fresh Pilsner Urquell.
QUICK FACTS
HOTEL INFO
Phones: -257–535–557