Hotel New Otani Tokyo
4–1 Kioi-cho, Chiyoda-ku, Tokyo, 102-0094, Japan
Why We Like It
There is LITERALLY something for everyone inside this massive hotel – that includes a boutique high-end hotel within the hotel. Beyond that, the gardens are truly a sight to see, the restaurants give you endless options, and shoppers won't even have time to peruse the 200 retail stores. Yes, the hotel is huge, so if that's not your thing, you should stay away, but if you like having unlimited choice, the New Otani has that in spades.
When a hotel is this massive, it's often difficult to describe succinctly – but we'll do our best. The New Otani is basically a city inside a hotel. There are almost 1,500 rooms across three buildings, there's a 400-year-old 10-acre garden, a resort pool, 38 restaurants! (one that rotates), five bars, 200 shops (not a typo), and even a separate boutique hotel within the hotel called Executive House Zen. There's a lot, and with thousands of people coming and going at all hours, it's a hotel that feels like a microcosm of Tokyo itself.
room
Decently-sized standard rooms have stellar city views, day beds, in-room tablets, and Handy Devices (gadgets that connect you to the internet anywhere in the city). Water, tea, coffee, and slippers are all complimentary.
Check out the Shin-Edo single rooms. Mixing Japanese style with modern amenities, the rooms have traditional hinoki cypress tubs, glorious garden views, and come with complimentary sake.
bathroom
The Shin-Edo bathrooms are peek-a-boo style, but they have blinds to give you privacy. Standard bathrooms have marble floors, separate showers and tubs, and Toto automated toilets. Shiseido products are typical, though in the Shin-Edo rooms there is an exclusive soap made from traditional hot-process methods.
lobby
There's not really one communal lobby area – instead you'll get lost in a sea of people, restaurants, shops, and more. It's a bit daunting, but there are over a 1,000 employees who can assist you and helpful maps to get you around the property.
pool
The New Otani has the largest outdoor pool in Tokyo and helps guests unwind in a resort-like setting. On warm summer days, the poolside restaurant Outrigger supplies a bevy of snacks and drinks, while at night the pool turns into more of a party with DJs spinning and flair-bartenders flinging bottles.
YOU SHOULD KNOW The pool is only open during summer months - so check ahead before booking.
spa
The Golden Spa is an entire sports club that's also open to outside members. Inside the facility you'll find sauna and steam rooms, hot and cold onsen style baths, massage rooms, an indoor pool, and more.
In addition to The Golden Spa there's an oriental massage parlor Le temps LUXURY, a beauty salon that does a variety of body treatments called Salon de Esthe, and a total body care salon called FORTUNA. And you thought the Golden Spa was all - for shame.
gym
The Golden Spa is not unlike a country club where inside is a massive gym with Life Fitness Machines and free weights, an indoor pool, tennis courts, and even a golf driving range!
YOU SHOULD KNOW There's a hefty fee for the Golden Spa of 5,000 Yen – but you definitely get your money's worth.
dining
With 38 dining options it's pretty hard to decide where to eat. On the high-end there's Tour D'Argent, a fine-dining French restaurant. And then there's The Sky, a rotating restaurant and bar on the top floor serving a wide range of cuisine. Additionally, you can find every variety of Japanese cuisine, Chinese food, a pizza shop, and multiple cafes. Like we said, there's a lot.
drinking
The Sky is a great spot for drinks while you get 360-degree views of the city. But there's also a Trader Vic's in the hotel which is known around the world for their unique Tiki-cocktails. The hotel's main bar is Bar Capri which features French Impressionist Paul Aizpiri's original paintings behind the bar.
gardens
The 10-acre, 400-year-old gardens are the gem of the hotel. Strolling the grounds will take you to another time and place as majestic waterfalls, lush trees, beautiful flowers, and colorful bridges surround you. Make sure to go at night as the lighting is glorious. Inside the gardens, you'll discover Nadaman, a mouthwatering kaiseki restaurant in a traditional Sukiya style house, and also Waraku-an the hotel's Tea Ceremony House.
People also liked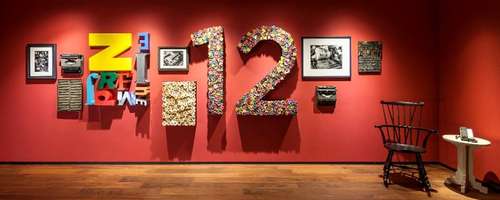 $$ | 6-6-7 Ginza, Chuo-ku
Cool and laid back, the Hyatt Centric Ginza is a lifestyle boutique th... Read More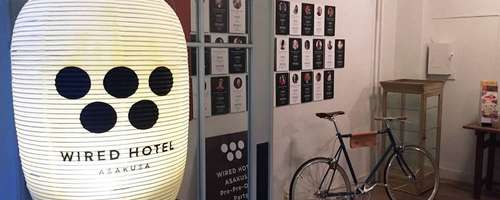 $$ | 2-16-2 Asakusa, Taito-ku
A modern hotel inside a traditional neighborhood, Wired embraces its r... Read More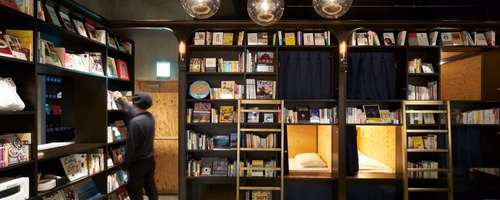 $$ | 16-9 2-Chome Kaminarimon Taito
Don't get confused by this hostel's name. There are books. There are b... Read More
$$ | 3-4-2 Kotobashi, Sumida-ku
Cool and eclectic, Moxy prides itself on being a lifestyle brand in a... Read More
$$ | 1-9-1 Otemachi, Chiyoda-ku
Combining authentic ryokan living with high-end luxury, Hoshinoya is a... Read More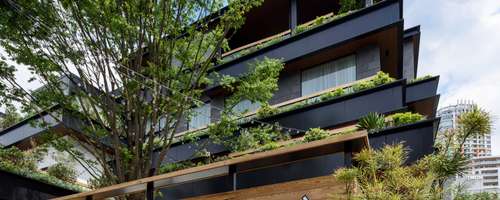 $$ | 5-31 Jingumae Shibuya-ku
Bucking the trend of the staid Tokyo hotel, Trunk is a modern boutique... Read More
LOCATION
Getting Around
The hotel is in an immensely walkable area and is only a few minutes away from the bustling nightlife area of Akasaka. The closest subway is only a 3-minute walk as well so you can easily get to other parts of the city.
Restaurants
If you want a little kitsch with your dinner, head over to Ninja Akasaka (14-minute walk) for a mix of Japanese cuisine. For deep fried skewers, check out Rokuhara (14-minute walk). Just know that the chef will give you whatever he's making – so don't make a fuss.
Bars
There's a really decent pool spot in Akasaka called BBC, Billiard Bar Cosmo (15-minute walk). They also have good bar food to go along with the billiards. Walk across the street and head into the Prince Gallery Hotel (3-minute walk). Inside you'll find the Classic House – a 1930s mansion with a great bar.
QUICK FACTS
HOTEL INFO
Phones: 03-3265–1111