Kondor83 / Shutterstock
With mixologists around the country rediscovering vintage spirits and historic drink recipes, artisanal cocktail bars have spread like wildfire in recent years. Still, some bars outshine the rest, becoming destinations in their own right. With customized glasses and unique ice creations, top bartenders are pulling out all the stops when it comes to concocting the perfect sip. Whether you prefer it shaken or stirred, bitter or sweet, you'll find the perfect libation at the 10 best cocktail bars in America. Cheers!
By Zachary Laks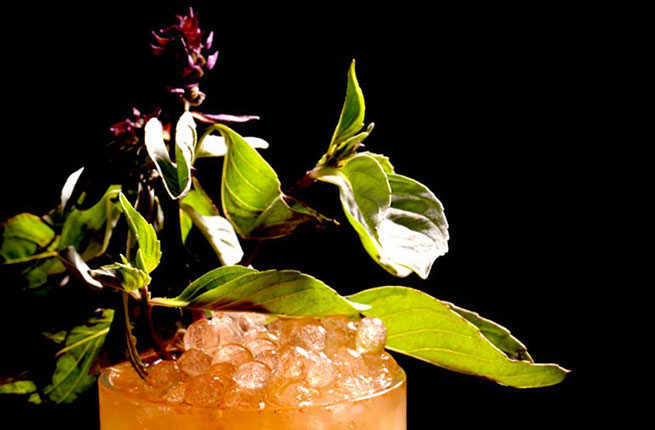 Courtesy of Aviary
WHERE: Chicago
Libations are elevated to modern art at The Aviary, which serves truly inventive takes on liquor-cabinet staples. Created and run by Grant Achatz and Nick Kokonas, the bar features a sleek, modern interior, showcasing the bartenders-cum-chemists who meticulously formulate each concoction. Offering a unique ticket system in advance, patrons who plan ahead can arrange for a five-course food and cocktail pairing, the best way to taste the multitude of cocktails on offer. Though reservations are recommended, walk-ins are welcome too.
What to Drink: Served in a circular, narrow glass pitcher, the Tropic Thunder ($24) features tequila infused with wild lime, hibiscus, and grilled pineapple, accented to great effect in presentation.
PLAN YOUR TRIP: Visit Fodor's Chicago Travel Guide
Courtesy of Apotheke
WHERE: New York City
Tucked away in a small corner of bustling Chinatown, Apothéke has no sign nor clear point of entry. A former opium den, this apothecary-themed cocktail bar is styled with Old Europe in mind. Mixologists in lab coats precisely pour aged bottles of spirits and garnish them with various accoutrements. The cocktail offering changes seasonally and features local and organic produce, herbs, and botanicals. With no mention of prices on the menu, expect to spend around $16–$20 per drink.
What to Drink: The Cherry Licorice ($18) features single-malt scotch, tart cherries, absinthe essence, and house-made cherry bitters; it's served on the rocks and garnished with cherry licorice.
PLAN YOUR TRIP: Visit Fodor's New York Travel Guide
Courtesy of Acabar
WHERE: Los Angeles
Ornate, Moroccan-crafted arches set the stage for playful cocktails and international flavors at Los Angeles' year-old Acabar. With a menu created by bar directors Josh Goldman and Julian Cox, seasonal cocktails are sorted creatively by their characteristics, such as bitter, floral, and fruity. If you're indecisive, simply tell the bartender your flavor preference and they'll choose the cocktail that best suits you. Acabar stands out for its thorough research and historical reference in crafting its drinks, which come complete with cocktail histories.
What to Drink: Rittenhouse Rye 100 and sweet vermouth meet house-made cherry brandy and absinthe in the aromatic Remember the Maine ($12), served on the rocks.
PLAN YOUR TRIP: Visit Fodor's Los Angeles Travel Guide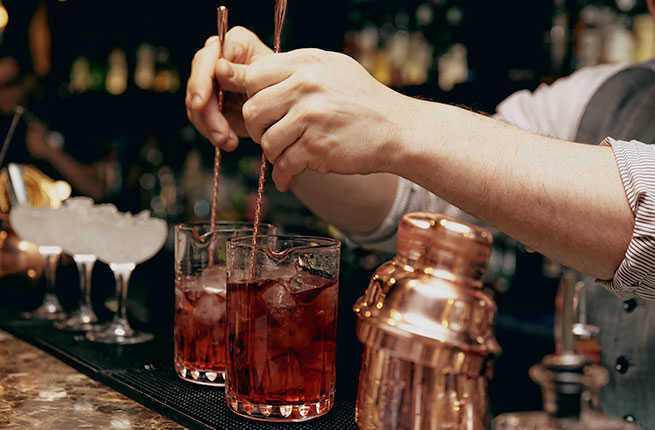 Kondor83 / Shutterstock
WHERE: New Orleans
A small but mighty offering of eight original cocktails quench sophisticated thirsts at New Orleans' rustic Cane & Table. At this French Quarter spot, the cocktails are complex and the candlelit atmosphere harkens back to yesteryear with exposed brick and wood. Eclectic small plates such as pineapple carpaccio and squash–blossom cangrejitos make way for larger plates of ropa vieja, cauliflower paella, and grilled yardbird. Friendly bartenders with Southern charm keep the drinks flowing, with a steady beat of house music completing the scene.
What to Drink: Beat the humidity of New Orleans with the Watermelon Man ($10), served up with watermelon and basil shrub poured over sparkling wine.
PLAN YOUR TRIP: Visit Fodor's New Orleans Travel Guide
Courtesy of New York Distilling Company
New York Distilling Company The Shanty
WHERE: Brooklyn
You might not expect to find a distillery in the middle of Brooklyn, but that's exactly where you'll find New York Distilling Company, which opened a few years ago in response to a growing demand for complex, unique gin and rye. The Shanty, its adjacent bar, serves three varieties of house-distilled gin—Perry's Tot Navy Strength Gin, Dorothy Parker American Gin, and Chief Gowanus New-Netherland Gin—and spirits from around the world in an array of crafted cocktails, while candlelight and live music set the scene. On weekends, you can also take tours of the distillery.
What to Drink: Get a taste of Dorothy Parker American Gin mixed with sweet vermouth, Angostura bitters, and grapefruit juice in the Sauvetage ($11).
PLAN YOUR TRIP: Visit Fodor's Brooklyn Travel Guide
Courtesy of Zig Zag Cafe
WHERE: Seattle
Seattle might be home to the modern-day coffee shop, but Zig Zag Café, near the bustling Pike Place Market, proves the city knows how to do fine cocktail bars as well. Murray Stenson, a.k.a. "Murr the Blur," holds court at the bar, where mixology has turned into showmanship. Marvel at his quick, assured, and precise techniques at this '20s-speakeasy-themed joint. A food menu offers flatbreads, salads, sandwiches, and entrees such as alligator gumbo and stuffed mushrooms.
What to Drink: Stenson's popular Corn N' Oil ($11) combines rum, falernum, and Angostura bitters over crushed ice.
PLAN YOUR TRIP: Visit Fodor's Seattle Travel Guide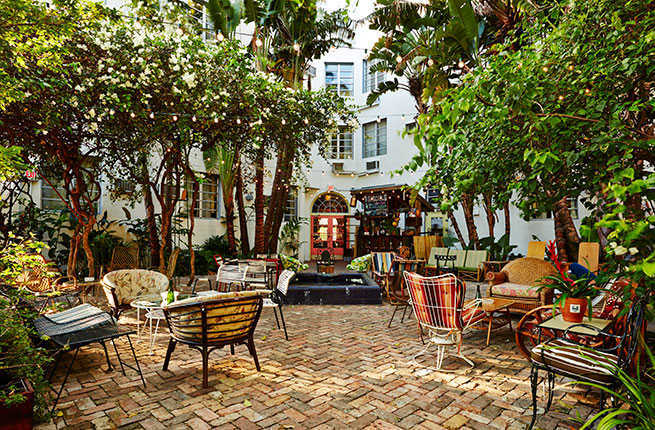 Adrian Gaut
WHERE: Miami
Magic City is home to many cocktail wizards who are lauded for excellence in fine liquid creations. What sets The Broken Shaker apart is the relaxed, come-as-you-are attitude, plus a menu of flatbreads, indulgent burgers, and crispy grits with kimchi aioli. As for the drinks, there are complete with seven or so signature cocktails offered on any given day, all featuring unique ingredients such as Sauvignon Blanc reduction and mole bitters.
What to Drink: Enjoy a new twist on Brazil's national cocktail with the Pepino Caipirinha ($11), featuring Leblon cachaça, fresh cucumber, peppercorn syrup, and lime juice on the rocks.
PLAN YOUR TRIP: Visit Fodor's Miami Travel Guide
Sean Junqueira
WHERE: Raleigh, NC
With a cocktail menu that hosts over 30 distinct flavor profiles, Fox Liquor Bar stands out for its commitment to sophisticated yet playful spirits. Cocktails come to life through the ever-evolving menu that creatively displays miniature drawings of how the drink is served. Ice makes a unique appearance in some of these cocktails, sometimes as long rectangular blocks, other times as large square cubes (known as "the rock"). Since Fox Liquor Bar is a popular spot, consider visiting earlier in the night for a pre-dinner round.
What to Drink: Bourbon, lime juice, mint, and cucumber slices mingle in The Kentucky Maid ($11), served on "the rock."
PLAN YOUR TRIP: Visit Fodor's Raleigh Travel Guide
Ammentorp Photography / Shutterstock
WHERE: Nashville
As a noted celebrity hangout and favorite cocktail bar among locals, The Patterson House serves mixed drinks with a pop-culture flair. Take drink designer Toby Malone's Saved By The Bell, Piece Of My Heart, and Holler To Hear as markers of distinct eras, all captured in a heavy pour of top-shelf liquor and fresh ingredients. Neo-classical chandeliers light up the speakeasy setting, and a boar's head bust fitfully oversees the nighttime debauchery.
What to Drink: Townes Van Zandt's "Loretta" inspires Sevens On Her Sleeve ($12), which containins Stonewall rum, lemon, hibiscus syrup, ginger syrup, and orange bitters on the rocks.
PLAN YOUR TRIP: Visit Fodor's Nashville Travel Guide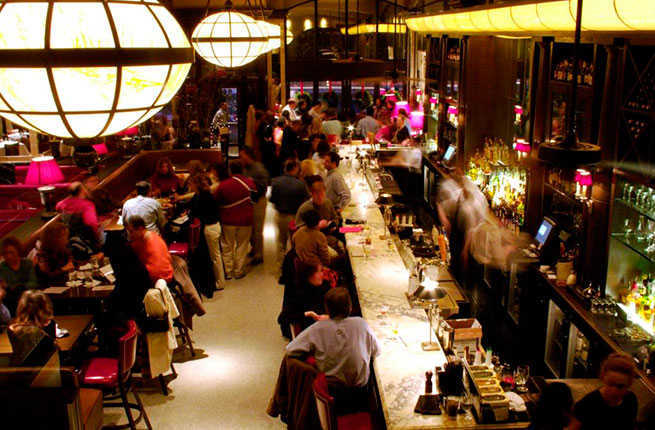 Courtesy of Eastern Standard
WHERE: Boston
Just steps away from Fenway Park, Eastern Standard is the site of Boston's cocktail pride. Alongside fine New American cuisine, the cocktail list emerges with its own philosophy and process. House-made vermouth and infusions are integrated into the lengthy cocktail list, tailored to each month's climate and festivities. Boston's longest marble bar is the capstone of Eastern Standard's inviting atmosphere, not to mention friendly service that keeps people returning. Plan for a night of game-changing drinks, fine food, and chocolate mousse cake to top it off.
What to Drink: Fall is all about renewal, so celebrate with barrel-aged Bols Genever, burnt sugar, and lemon ash served up in The Phoenix ($12).
PLAN YOUR TRIP: Visit Fodor's Boston Travel Guide