Mikhail Markovskiy/Shutterstock
Winter vacations don't always have to be synonymous with overeating and obnoxious relatives (but even if they are, you certainly deserve another trip that's all about you). Here, we've compiled our favorite picks for a cold-weather escape, whether you fancy zooming down the slopes, sipping hot toddies by the fire, or enjoying the culinary and cultural booms in places like Houston and Cape Town. Another bonus: If you travel during the first few weeks of January, you're likely to score great deals on hotels and airfare. Here's where you should go this winter.
By Blane Bachelor
Jorg Hackemann/Shutterstock
Houston, Texas
Why Go Now: Houston is truly a rising star in the Lone Star state. Houston's dining scene has foodies buzzing. Several restaurants have earned spots on national best-of lists, with pop-ups in unexpected places adding extra momentum. A cornucopia of hotspots have revitalized the Downtown Historic District, including the pioneering Okra Charity Saloon, a buzzing bar whose profits are donated to Houston-based organizations. The Museum District, meanwhile, spans 19 institutions (11 of which offer free daily entry) over a 1.5-mile radius, including the recently opened Asia Society Texas Center and the Houston Museum of African American Culture.
Where to Stay: Located in a 1911-era bank building, the recently renovated Hotel Icon is a swanky spot in the heart of downtown that's a quick light rail ride from the Museum District.
PLAN YOUR TRIP: Visit the Fodor's Houston Guide
Dana Ward/Shutterstock
New Orleans
Why Go Now: Winter comes two ways in the Big Easy: mellow and manic, depending on whether you visit during Mardi Gras festivities or not. We're partial to the more mellow weeks outside of the big bash, when summer temperatures have cooled, crowds have thinned, and deals abound. But that's not to say New Orleans ever becomes quiet. Its locals are notoriously fun-loving. There's always a reason to eat, drink, and be merry, whether it's Reveillon dinners during the holidays or a just a night out on Frenchmen Street, with its superb jazz bars and restaurants. In late March, bookworms gather for the Tennessee Williams/New Orleans Literary Festival.
Where to Stay: Right in the heart of the French quarter, the historic Hotel Monteleone blends luxury, location, and an always-hopping party at its rotating Carousel Bar.
PLAN YOUR TRIP: Visit Fodor's New Orleans Guide
Felix Lipov/Shutterstock
Jackson Hole, Wyoming
Why Go Now: Once a well-kept secret among skiing elite, this charming town and its premier Jackson Hole Mountain Resort have become a destination for more than their coveted slopes. The town itself, Jackson, beckons with a friendly, Old West vibe (don't miss the iconic photo-op under the elk-horn arch on the square). There are classic cowboy bars and restaurants, but newcomers like The Rose and Local have brought a touch of glam to the après-ski and dining scenes. Non-skiers will find plenty of nearby options, too: Think snowshoeing in Grand Teton National Park or snowmobiling in Yellowstone. And, with 12 cities that offer nonstop flights during the winter months, it has never been easier to get here for a weekend escape.
Where to Stay: Hotel Terra is an upscale, eco-friendly oasis just steps from the slopes in Teton Village. The hotel has chic rooms, some with full kitchens, fireplaces, and balconies, along with excellent on-property dining.
PLAN YOUR TRIP: Visit Fodor's Jackson Hole Guide
Dancestrokes/Shutterstock
San Diego, California
Why Go Now: With still-warm temperatures and considerably sparser crowds, winter is a delightful time for a visit to this quintessentially Californian city. During the holidays, the city's festive boat parades, which usually occur in early December, offer a great way to get into the spirit of the season. San Diego is also showing off its culinary resurgence, with trendy tapas bars, gastropubs, and pop-ups cropping up across the city. Visiting between November and April also means prime whale-watching for the thousands of gentle giants that make their yearly migration to Baja California. Many local tour operators offer whale-watching excursions, but keep an eye out for their spouts from coastline spots.
Where to Stay: Stay in style at the chic Hotel Solamar in the Gaslamp District, with modern décor, a free daily drink, and yoga mats in every room. Budget-minded travelers will appreciate great rates (from about $110) and charming aesthetic at La Pensione Hotel, located in the charming Little Italy neighborhood and fresh off a $4 million redesign of its 68 guestrooms.
PLAN YOUR TRIP: Visit Fodor's San Diego Guide
SotoGrant/Shutterstock
Nicaragua
Why Go Now: The backpacker set has long favored this Central American gem for its affordable prices, excellent beaches, and friendly locals, but a surge of upscale accommodations and restaurants has added new cache to Nicaragua's appeal. Award-winning restaurants like Ciudad Lounge, La Casserole, and La Finca y El Mar have helped make the country a dining destination on its own. Meanwhile, active travelers will still delight in abundant outdoor offerings, including hiking, camping, and horseback rides along the beach, which are infinitely more enjoyable during the dry season from November to April.
Where to Stay: Opened in February 2013, the posh and eco-friendly Mukul Resort is a 676-hectare haven with bohemian-style huts, spa treatments featuring local ingredients like volcanic clay, and an oceanfront golf course.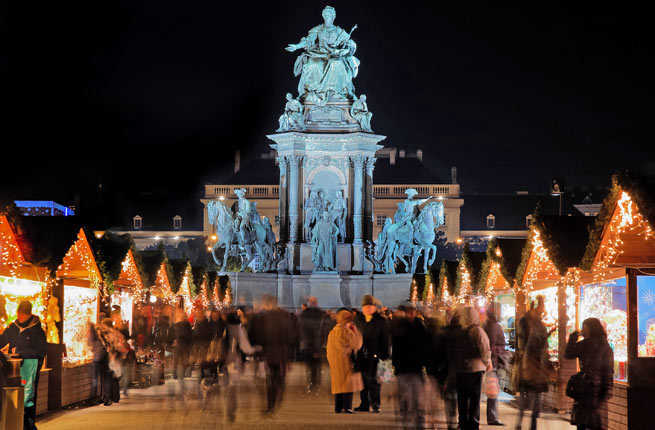 Mikhail Markovskiy/Shutterstock
Vienna
Why Go Now: Hardy travelers who can deal with the chill will be well rewarded with a winter wonderland of Christmas markets, snow-topped hillsides, and horse-drawn carriages—as well as cafes perfect for warming up with coffee or mulled wine. One of the most popular Christmas markets is in the courtyard of the Museums Quartier, a jolly hodgepodge of designer stalls, an ice bar, DJs, and even a curling lane. For merry mingling with locals, head to Neubau, a bohemian neighborhood (also called the 7th district) chock-full of hip cafés, bars, and shops.
Where to Stay: For a festive but budget-friendly spot, check out the 25hours Hotel, with colorful, kicky design and a hopping rooftop bar with spectacular views.
PLAN YOUR TRIP: Visit Fodor's Vienna Guide
littlewormy/Shutterstock
Cape Town, South Africa
Why Go Now: Design-savvy travelers, take note: Now is prime time to visit this gorgeous South African city, which has been designated the World Design Capital for 2014. The honor comes in the midst of a remarkable makeover that spans reinvigorated neighborhoods, sustainable projects, and a new spotlight on the urban delights of the Mother City. The renaissance is most evident in former industrial districts such as Woodstock and The Fringe, which have been transformed into a hodgepodge of trendy cafés, restaurants, shops, and galleries. And it's all easier than ever to explore, thanks to the snazzy new bus service that's already enhanced the public transit system.
Where to Stay: Chic travelers flock to the Protea Fire & Ice Hotel and its bold, modern décor – don't miss the themed bathrooms in the lobby. For classic luxury, exceptional service, and beautiful views of iconic Table Mountain, the Table Bay Hotel, is a perennial favorite.
PLAN YOUR TRIP: Visit Fodor's Cape Town Guide
Courtesy of Carnaval de Quebec
Quebec City
Why Go Now: This enchanting city full of cobblestone streets, cozy cafés, and French culture only becomes more magical under a blanket of snow. In 2014, Québec City will mark the 350th anniversary of the spectacular Notre-Dame de Québec Basilica-Cathedral , the first cathedral built in North America, with a yearlong calendar of events and pilgrimages. An annual celebration that's always worthy of a winter visit is the Carnaval de Québec, a two-week fete of parades, contests, and snow-centric sporting events that is celebrating its 60th anniversary. For an authentic way to mingle with the cold-loving locals, visit a day spa such as the Scandinavian-style Siberia Spa, where you'll rejuvenate and relax via cold-water plunges, steam rooms, and saunas in an outdoor setting.
Where to Stay: Splurge on a stay at the regal Fairmont Le Chateau Frontenac, believed to be the world's most photographed hotel, with 618 rooms and a fairy-tale ambiance.
PLAN YOUR TRIP: Visit Fodor's Quebec City Guide
Lauren Voss/Dreamstime.com
Verbier, Switzerland
Why Go Now: For an alpine adrenaline rush, this Swiss resort, the premier in Switzerland's largest ski area, the Four Valleys, delivers with world-class skiing, luging, and even hang-gliding. This winter, long-awaited lift connections will open, making it much easier to explore terrain such as the Bruson ski area, a longtime secret among locals. Top athletic talent – and awed onlookers – gather for the Xtreme Verbier Freeride Tour in March. Meanwhile, the après action promises to be extra-charged with the opening of the snazzy new W Verbier—the upscale brand's first ski-centric property—and its primed-for-partying bars and restaurants.
Where to Stay: The opening of the W Verbier marks a welcome break from the area's tradition of posh, private chalets. The ski-in, ski-out, 123-room property features two restaurants by Michelin-starred chef Sergi Arola and three bars. Guests can expect the signature high-end touches the W is known for, including dedicated "ski hosts" and private jet service.
PLAN YOUR TRIP: Visit Fodor's Verbier Guide
kwest/Shutterstock
Adelaide, South Australia
Why Go Now: For culinary and cosmopolitan gems but far lower prices, and far fewer crowds, than Sydney, visit this stunning coastal city. South Australia's capital is earning a reputation as a Down Under (but no longer under-the-radar) destination bursting with new energy on the food and drink scenes. A lively starting point for appreciating local flavors is the Central Market, bursting with produce, seafood, baked goods, gourmet cheeses, sweets, and more, all from a cornucopia of cultures. Gouger Street is Adelaide's lively restaurant row, and thanks to revised liquor laws, a new batch of bars and watering holes have cropped up around the city. For a wine-soaked sojourn, the Barossa Valley, Australia's wine epicenter, is just a 45-minute drive away.
Where to Stay: Clarion Hotel Soho is a hip home base near the trendy East End neighborhood, with a heated rooftop pool and swanky extras like Australian toiletries and Missoni fabrics. In early 2014, the $32 million Mayfair Hotel is scheduled to open in a renovated 1930s building, featuring 170 high-end suites and upscale shopping.
PLAN YOUR TRIP: Visit Fodor's Adelaide Guide