Arturoosorno | Dreamstime.com
Can you feel it in the air? Spring is just around the corner, so where will your travels take you? If you're not sure, don't fret, because we've got some great suggestions from you. From Mexico City to Munich, get ready for a spring break you won't forget.
Annalevan | Dreamstime.com
In 2016, Germany commemorates the 500th anniversary of theReinheitsgebot (Beer Purity Law), the 1516 legislation that dictated how Bavarian beer could be made, thus ensuring its exceptional quality in perpetuity. If Oktoberfest doesn't appeal to you or the timing isn't right, consider attending Munich's Spring Festival (April 15–May 1), which isn't nearly as crowded and coincides with better weather.
PLAN YOUR TRIP: Visit Fodor's Munich Guide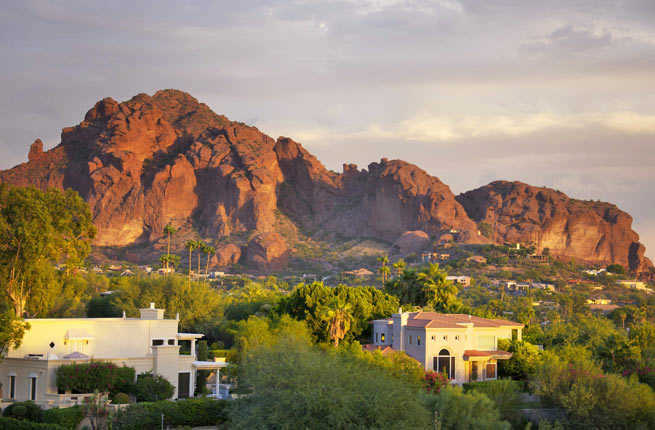 Phartisan | Dreamstime.com
It may not be baseball season just yet, but some of your favorite teams are in Arizona for their annual spring training seasons, and Scottsdale is a wonderful place to base yourself if you're planning to attend any games. Aside from baseball, spring here means enjoying the desert scenery, thriving restaurant scene, luxurious spas, world-class museums, and more before the intense heat of summer arrives.
PLAN YOUR TRIP: Visit Fodor's Scottsdale Guide
brook / Shutterstock
Spring is the best time of year to visit this bustling Asian megalopolis, where temperatures average in the 70s until summer arrives. Less expensive than Hong Kong and Tokyo, Taipei is garnering some much-deserved attention as the World Design Capital for 2016. The thriving capital of Taiwan is a buzzing, highly cosmopolitan city where giant modern skyscrapers—like the distinctively bamboo-shaped, 1,670-feet-tall Taipei 101, the world's tallest building until 2010—tower over ancient temples, peaceful parks are juxtaposed with clamoring and chaotic markets, and cutting-edge hotels and nightlife spots pack in the glitz and glamour.
PLAN YOUR TRIP: Visit Fodor's Taipei Guide
Artur Bogacki / Shutterstock
Whether or not you're out to enjoy the old or new Dublin, you'll find it a colossally entertaining city, all the more astonishing considering its intimate size. 2016 is an extra-special year in the capital, as centenary celebrations of the fateful 1916 Easter Rising will dominate much of the cultural calendar. The city is packed with elegant shops and hotels, theaters, galleries, coffeehouses, and a stunning variety of new, creative little restaurants can be found on almost every street.
PLAN YOUR TRIP: Visit Fodor's Dublin Guide
Although technically part of Denmark, this enchanting archipelago of 18 islands has more in common with neighboringScotland and Iceland. In cities and tiny villages throughout the islands, architecture blends Scandinavian minimalism with a colorful aesthetic that nods to the islands' Viking heritage. If you're not convinced, note that the islands are remote enough to earn you instant bragging rights. Early May to late July sees the most stable conditions, with long days and warmer temperatures.
PLAN YOUR TRIP: Visit Fodor's Tórshavn Guide
Arturoosorno | Dreamstime.com
Mexico City is having a moment. All of a sudden, it seems, the largest city in the Americas has absolutely captivated international tastemakers, and gallons of ink have been spilled in glossy magazines extolling its historic architecture, booming gastronomy, and cutting-edge cultural scene. The capital is Mexico's undisputed center of gravity, with the country's best and brightest being drawn to the sprawling megalopolis like the river to the sea. As a result, Mexico City's name is now uttered in the same breath along with Paris, London, Tokyo, and New York.
PLAN YOUR TRIP: Visit Fodor's Mexico City Guide
Maui01 | Dreamstime.com
LGBT travelers looking for an alternative to Miami and other heavily trafficked domestic destinations should consider Fort Lauderdale. There's no shortage of nightlife options, the beaches are beautiful, the restaurant scene is becoming bigger and better, there's a hotel boom going on, and the vibe is welcoming and all-inclusive no matter where you go.
PLAN YOUR TRIP: Visit Fodor's Fort Lauderdale Guide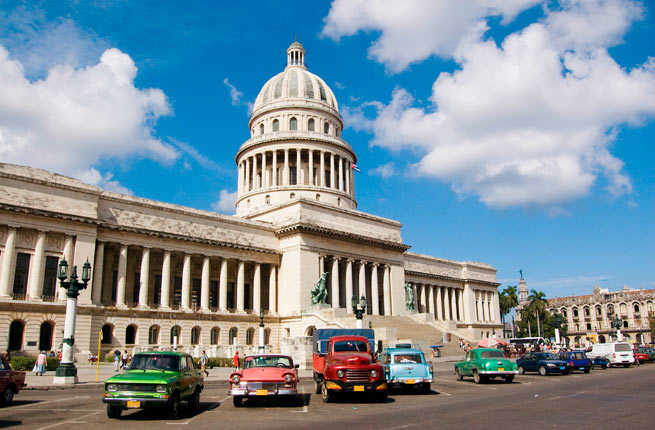 Basphoto | Dreamstime.com
Cuba is likely on the verge of a post-embargo phase that promises many changes to its travel landscape. Visitors in search of the historic conditions of a country previously "frozen in time" are coming in droves—and now President Obama is visiting. March and April comes just after the high season, with fewer tourists, as well as a lower risk of getting caught in a tropical storm, so book as soon as possible.
PLAN YOUR TRIP: Visit Fodor's Cuba Guide
Anibal Trejo / Shutterstock
For years, Fez stood quietly in the shadow of flashy Marrakesh, but that's irrefutably no longer the case, given the wave of luxury hotels, restorations of crumblingriads, and arrival of new restaurants, shops, and galleries. The best time to visit Fez is between September and April, before the high season and heat of summer. The oldest of Morocco's imperial cities, Fez is really three cities in one: medieval Fez el-Bali (Old Fez), thirteenth-century Fez el-Djedid (New Fez), and the twentieth-century Ville Nouveau, built by the French. Fez el-Bali is the main draw, an atmospheric warren of hundreds of alleys housing merchants, markets, and workshops that have remained largely unchanged since the eighth century.
PLAN YOUR TRIP: Visit Fodor's Fez Guide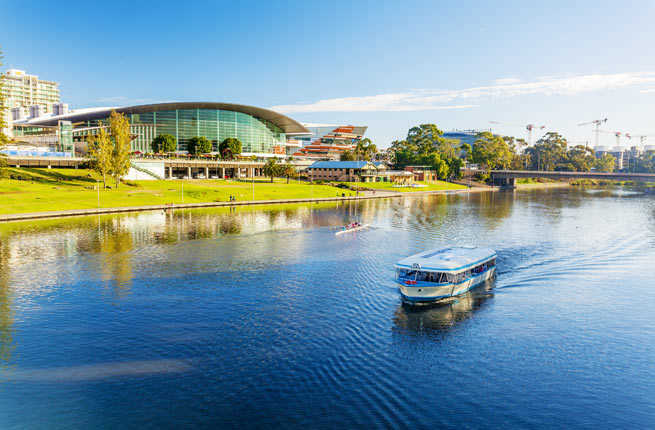 Ymgerman | Dreamstime.com
Unless you've been living under a rock, you've no doubt heard a lot of chatter about Australia this year—it seems to be on the cover of every travel magazine—but there's so much more to it than Sydney, Melbourne, and the Great Barrier Reef. Adelaide has recently emerged as one of Australia's most vibrant and surprising destinations. This laid-back capital of South Australia enchants visitors with its world-class arts festivals, thriving culinary scene, abundant parkland, pedestrian-friendly downtown, and top-notch shopping.
PLAN YOUR TRIP: Visit Fodor's Munich Guide