stocker1970 / Shutterstock
Spring break may have already come and gone, but that doesn't mean travel has to halt until summer. There are festivals to enjoy and races to cheer on, and those migrating whales up north aren't going to watch themselves. Why not gather a little inspiration for summer vacation while you're taking advantage of travel's fairest season? These ten spots are especially suitable destinations for spring 2015.
By Kathleen Squires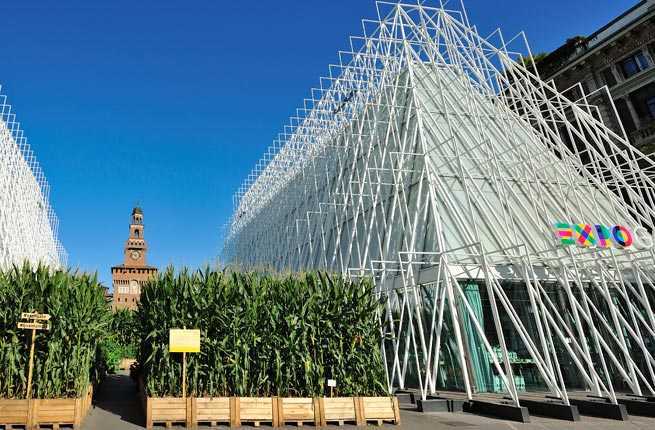 Frek58 | Dreamstime.com
The World Expo, formerly known as the World's Fair, begins in Milan May 1 and runs through October 31. Now is the time to take advantage of amazingly affordable airfares, and Alitalia is offering discounted tickets to Expo events. Milan is expecting over twenty million visitors for the event, where over 140 countries will present engaging exhibits centered on food concerns. It promises to be an interactive and tasty exploration of how the world eats. Spring also welcomes Milano Moda Design week, from April 13-19, which is bookended by a furniture fair.
Where to Stay: The design set will take easily to the aesthetic of the Art Hotel Navigli. The Townhouse Street Duomo is one of many new openings poised to welcome Expo visitors.
PLAN YOUR TRIP: Fodor's Milan, Lombardy, and the Lakes Guide
antpkr / Shutterstock
Songkran, Thailand's New Year, just got underway, so the entire country is awash in renewal. The New Year, known as the "water festival," is ritually celebrated with the playful tossing of water to signify cleaning. It coincides with the perfect time of year to grab some sun at the lovely beaches of Phuket before rainy season sets in. Water will figure in everywhere as the Thailand Splash and Spice festival lingers, offering three months of great deals at Phuket's best restaurants and hotels.
Where to Stay: The Aleenta is a blissfully secluded, oceanfront getaway where the design philosophy brings the outdoors inside. The Bandara, which opened in March 2015, is one of Phuket's newest properties.
PLAN YOUR TRIP: Fodor's Phuket and the Andaman Coast Guide
Menno Schaefer / Shutterstock
Vancouver, British Columbia, Canada
Whale watching season kicked off on April 1. Though it lasts through October, there's still time before high season hits to spy the humpbacks, orcas, grays, and minkes as they migrate north to Alaska. Another great reason to head to Vancouver now: the FIFA Women's World Cup. Vancouver will host the gold medal game, along with eight other matches. The largest women's sporting event in the world will be held from June 6 to July 5.
Where to Stay: The Fairmont Pacific Rim is popular for its elegant spa and rooftop pool. Element Vancouver Metrotown, one of the city's newest openings, is perfectly situated for shoppers.
PLAN YOUR TRIP: Fodor's Vancouver Guide
You may have missed cherry blossom festival in Kyoto and Tokyo, but way up north in Hokkaido, the lovely pink buds have yet to bloom. Blossoms start opening April 28, and will grace the parks and promenades of Sapporo until about May 8, according to local forecasts. One of the best spots to enjoy a viewing picnic is Maruyama Park and Shrine, where the path to the shrine is lined with cherry trees. Moerenuma Park also has a grove of cherry trees. Flower fanciers will be happy to know the blooming beauty continues with the Sapporo Lilac Festival in Odori Park, May 20-31. In addition to enjoying Odori Park's 400 lilac trees, there is also a music festival and outdoor tea ceremonies.
Where to Stay: The Cross Hotel includes a stylish onsen that overlooks the city skyline. The Sapporo Prince itself is a city landmark, complete with an open-air hot spring bath.
PLAN YOUR TRIP: Fodor's Hokkaido Guide
Jkirsh | Dreamstime.com
Break out your fascinators, pull on the white gloves, and mix a pitcher of mint juleps. It's Kentucky Derby time. Twenty horses hit the track at Churchill Downs on Saturday, May 2 for the 141st running of the big race. Though the Derby may only last a couple of minutes, a month of events lead up to the big day, with a Beerfest, steamboat races, the nation's biggest fireworks show, and a hot air balloon festival.
Where to Stay: The Galt House is the Derby's official hotel, featuring several packages for the race and race-related events. The popular 21c Museum Hotel doubles as an art gallery.
PLAN YOUR TRIP: Fodor's Kentucky Guide
stocker1970 / Shutterstock
It's asparagus season, and this veggie happens to be a tourist attraction in the small village of Bretforton. The Annual Bretforton Silver Band AsparagusAuction, founded to raise money for the local marching band to buy instruments, auctions off the best of the crop, smack in the middle of the annual "Asparafest," May 30-31. There's also big city fun nearby, as Bristol has been named the European Green Capital for 2015. Because it is the first UK city to win the award, events big and small are just getting underway. The UK's biggest vegetable festival, VegFest, happens May 23-24, and in June, Bristol's "Big Green Week" will celebrate this year's theme of loving the future with a market, a fashion show, and more.
Where to Stay: The quaint, fifteenth century Fleece Inn is Asparafest headquarters. Bristol's Hotel du Vin is a boutique hotel set in a former sugar factory.
PLAN YOUR TRIP: Fodor's England Guide
Peter Stuckings / Shutterstock
The South Pacific's signature boat race, The Tahiti Pearl Regatta, sets sail April 28 for five days. Mono-hulls and multi-hulls will zip between Raiatea, Tahaa, and Huahine during the day, and parties perk up each evening, as the town of Uturoa transforms into the Tahiti Peal Regatta Village for the occasion. The water also provides the stage for Tahiti's amateur open surf competitions—including body boarding, drop knee, and stand-up paddle categories—for the entire month of May.
Where to Stay: The ultra-luxurious, all-inclusive The Brando is an ecofriendly resort built in Marlon Brando's legacy. The St. Regis Bora Bora is one of French Polynesia's most exclusive stays.
PLAN YOUR TRIP: Fodor's Tahiti Guide
May is leaf-peeping season in Victoria's capital city, and the landscape becomes soaked in gold. An event also poised to catch impressionable eyes: International Design Week, May 11-17. Events include a walking tour of trendy Lygon Street, discussions on topics ranging from Nordic design to Australian architecture, and the presentation of the Australian Interior Design Awards.
Where to Stay: The Brady Hotel is one of Melbourne's most centrally located. The Sheraton Melbourne draws cricket fans for its proximity to the Melbourne Cricket Ground.
PLAN YOUR TRIP: Fodor's Melbourne Guide
Filipe Frazao / Shutterstock
The island nation will celebrate its Golden Jubilee this summer, which means spring is the time to head to Singapore before the hoards and high prices arrive. It's also the season to savor the country's globally inspired flavors during the World Gourmet Summit. From April 6 to May 3, the esteemed gastronomic festival includes extravagant dinners from some of the world's best chefs, along with a wine showcase from global vintners. Singapore also goes on sale May 29 for eight weeks during The Great Singapore Sale, with massive discounts (up to 70 percent) on fashion, electronics, jewelry, and more.
Where to Stay: The 128-year-old Raffles is synonymous with Singapore, and its glamor never seems to fade. The long-awaited South Beach, designed by Philippe Starck, debuts in April.
PLAN YOUR TRIP: Fodor's Singapore Guide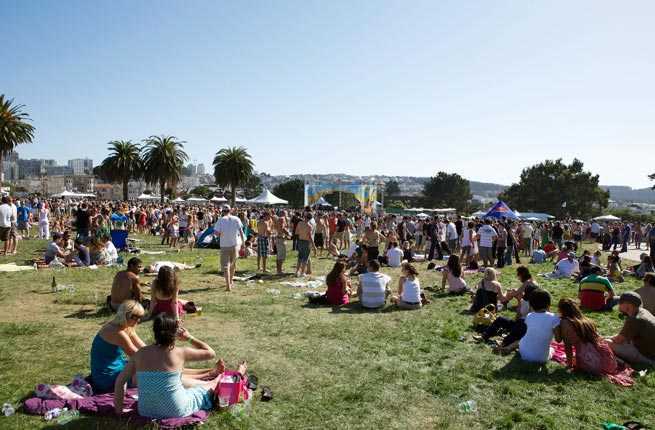 San Francisco Travel Association photo by Scott Chernis Photography
San Francisco, California
Attention film lovers! Come on set as Fog City gets its close-up for movie-making galore. The celluloid onslaught starts with the Food & Farm Film Fest, April 17-19, followed by the 58th annual San Francisco International Film Festival from April 23 to May 7. May also sees the PlayGround Film Festival, which showcases filmmaker and playwright teams, on the first and the fifth, before the month closes with the San Francisco Silent Film Festival from May 28 to June 1 and the environmentally conscious San Francisco Green Film Festival from May 28 to June 3. Seen enough yet? June ushers in the San Francisco Documentary Film Festival (June 4-18) before the season concludes with the San Francisco Black Film Festival, a celebration of African-American cinema from June 12-15.
Where to Stay: The Clift is a stylish favorite from the Morgans Hotel Group. It also serves as a nightlife hub for locals. The Hotel Carlton has the laid-back vibe of an international traveler rooted in the Bay Area.
PLAN YOUR TRIP: Fodor's San Francisco Guide