Niserin | Dreamstime.com
From Salzburg's cobblestone streets to Cappadocia's hillside cave architecture, these are the top places in Europe—as rated by Fodor's travelers—for picturesque charm. Envision perfect postcard settings for your next European vacation, from historic architecture to stunning scenery. Whichever photogenic destination you choose, don't forget your camera!
minnystock | Dreamstime.com
Art lovers call Salzburg the Golden City of High Baroque; historians refer to it as the Florence of the North or the German Rome; and music lovers know it as the birthplace of one of the world's most beloved composers, Wolfgang Amadeus Mozart. After exploring the Altstadt's grand churches and squares, cross the river Salzach to take in the completely different atmosphere of the narrow, 16th-century Steingasse, where working people once lived, and shops, galleries, and clubs now beckon.
PLAN YOUR TRIP: Visit Fodor's Salzburg Guide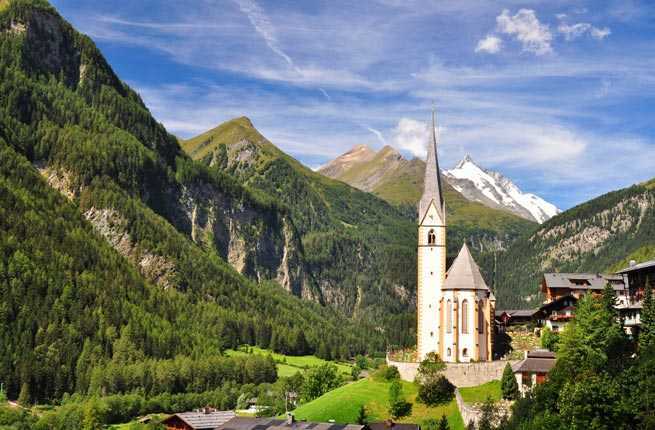 Olimpiupop | Dreamstime.com
The whole Eastern Alps region is dramatic countryside, with breathtaking scenery and great winter sports opportunities. Here majestic peaks, many well over 9,750 feet, soar above slow-moving glaciers that give way to sweeping Alpine meadows ablaze with wildflowers in spring and summer. Of all the picture-book images in the country, Heiligenblut has to be the winner, with its slender church steeple and gorgeous mountain backdrop.
PLAN YOUR TRIP: Visit Fodor's Eastern Alps Guide
Nikolais | Dreamstime.com
Cappadocia and Central Turkey
In Cappadocia you'll discover incredible rock formations, spectacular valleys, ancient cave churches, and underground cities that reach many stories beneath the surface. Whether hiking through the amazing terrain on foot, exploring underground passageways, or floating over the incredible landscape in a hot-air balloon, you'll find Cappadocia to be unlike any place you've ever been before. Southwest of Cappadocia is Konya, home to the tomb of Rumi—the 13th-century founder of the whirling dervishes—and to a fascinating museum dedicated to him. Centuries-old mosques and religious seminaries lend historic character to Turkey's seventh-largest city.
Adreslebedev | Dreamstime.com
Strategically located on the north bank of the Guadalquivir River, Córdoba was the Roman and Moorish capital of Spain, and its old quarter, clustered around its famous Mezquita, remains one of the country's grandest and yet most intimate examples of its Moorish heritage. Its artistic and historical treasures begin with the Mezquita-Catedral (mosque-cathedral), as it is generally called, and continue through the winding, whitewashed streets of the Judería (the medieval Jewish quarter); the jasmine-, geranium-, and orange-blossom-filled patios; the Renaissance palaces; and the two dozen churches, convents, and hermitages, built by Moorish artisans directly over former mosques.
PLAN YOUR TRIP: Visit Fodor's Córdoba Guide
Mariusz Niedzwiedzki / Shutterstock
The Dolomites, the inimitable craggy peaks Le Corbusier called "the most beautiful work of architecture ever seen," are never so arresting as at dusk, when the last rays of sun create a pink hue that languishes into purple—locals call this magnificent transformation theenrosadira. Below the peaks, rivers meander through valleys dotted with peaceful villages, while pristine lakes are protected by picture-book castles.
PLAN YOUR TRIP: Visit Fodor's Dolomites Guide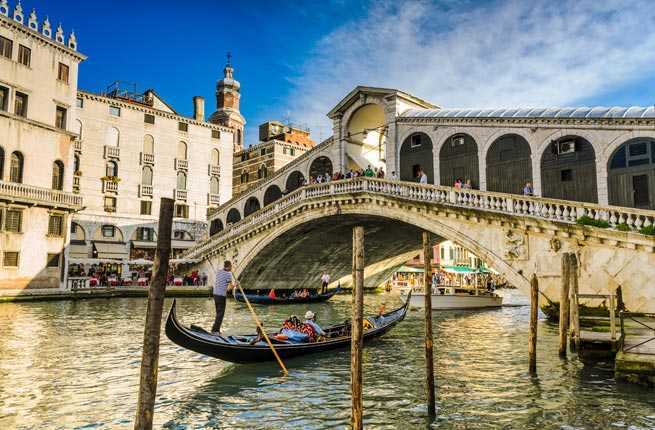 Mapics | Dreamstime.com
Venice is a city unlike any other. No matter how often you've seen it in photos and films, the real thing is more dreamlike than you could imagine. With canals where streets should be, water shimmers everywhere. The fabulous palaces and churches reflect centuries of history in what was a wealthy trading center between Europe and the Orient.
PLAN YOUR TRIP: Visit Fodor's Venice Guide
Stewart Smith Photography / Shutterstock
No mountains in Britain give a greater impression of majesty; deeper and bluer lakes can be found, but none that fit so readily into the surrounding scene. Outdoors enthusiasts flock to this region for boating or hiking, while literary types visit the homes of Beatrix Potter, William Wordsworth, and other favorite writers.
PLAN YOUR TRIP: Visit Fodor's Lake District Guide
With the spires of its university buildings framed by towering trees and expansive meadows, and its medieval streets and passages enhanced by gardens and riverbanks, the city of Cambridge is among the loveliest in England. Well-preserved medieval buildings sit cheek-by-jowl next to the latest in modern architecture (for example, the William Gates Building, which houses Cambridge University's computer laboratory) in this growing city dominated culturally and architecturally by its famous university (students make up around one-fifth of the city's 109,000 inhabitants), and beautified by parks, gardens, and the quietly flowing River Cam.
PLAN YOUR TRIP: Visit Fodor's Cambridge Guide
upthebanner / Shutterstock
Ever since Killarney was first "discovered" by William Thackeray and Sir Walter Scott, visitors have been searching for superlatives to describe the deep blue lakes, dark green forests, and purple mountainsides of this romantic region. While modern-day tour-bus traffic and increased visitor numbers have slightly diminished the experience, the appeal of small-scale lake and mountain scenery, the ever-changing light, and the unusual flora and fauna persist—along with the lingering aroma of turf smoke—and the old tales resurrected by the tour guides continue to cast a unique spell.
PLAN YOUR TRIP: Visit Fodor's Southwest Ireland Guide
Niserin | Dreamstime.com
Undoubtedly the most extraordinary island in the Aegean, crescent-shaped Santorini remains a mandatory stop on the Cycladic tourist route—even if you must enjoy the sensational sunsets from Ia, the fascinating excavations, and the dazzling white towns with a million other travelers. Flying to Santorini from Athens and many other cities is the most convenient way to get here, but to enjoy a true Santorini rite of passage, opt instead for the boat trip, which provides a spectacular introduction.
PLAN YOUR TRIP: Visit Fodor's Santorini Guide
Sepavo | Dreamstime.com
Sintra's lush hills and valleys were once the summer residence of Portuguese kings and aristocrats, its late medieval palace the greatest expression of royal wealth and power. In the 18th and 19th centuries English travelers, poets, and writers—including an enthusiastic Lord Byron—were drawn by the area's beauty. The poet Robert Southey described Sintra as "the most blessed spot on the whole inhabitable globe." Its historic importance brought it UNESCO recognition as a World Heritage Site.
PLAN YOUR TRIP: Visit Fodor's Sintra Guide
Janoka82 | Dreamstime.com
Tuscany conjures images of superb Renaissance art and landscapes famous for rolling hills, olive groves, and cypress trees. The many pleasures of Tuscany include tasting wine in Chianti and simply relaxing in the piazzas of medieval towns. Whatever you do, the combination of great art, sumptuous countryside, and memorable food and wine makes a trip to this enchanting part of Italy unforgettable.
PLAN YOUR TRIP: Visit Fodor's Tuscany Guide
Jhstudio | Dreamstime.com
Producing a rarefied concentration of what many consider the world's greatest wines and harboring a sigh-worthy collection of magnificent Romanesque abbeys, Burgundy hardly needs to be beautiful—but it is. Its green-hedgerowed countryside, medieval villages, and stellar vineyards deserve to be rolled on the palate and savored. Like glasses filled with Clos de Vougeot, the sights here—from the stately city of Dijon to the medieval sanctuaries of Sens, Auxerre, Vézelay, and Cluny—invite us to tarry and partake of their mellow splendor.
PLAN YOUR TRIP: Visit Fodor's Burgundy Guide
Due to its geographic position, this region is blessed with a stunning natural beauty that once inspired Maupassant and Monet. Little wonder today's sightseers pack into colorful Rouen, seaside Honfleur, and magnificent Mont-St-Michel. Happily, it is easy to escape all those travelers. Simply lose yourself along the spectacular cliff-lined coast or in the green spaces inland, where the closest thing to a crowd is a farmer with his herd of brown-and-white cows. Whatever road you turn down, the region is sure to enchant.
PLAN YOUR TRIP: Visit Fodor's Normandy Guide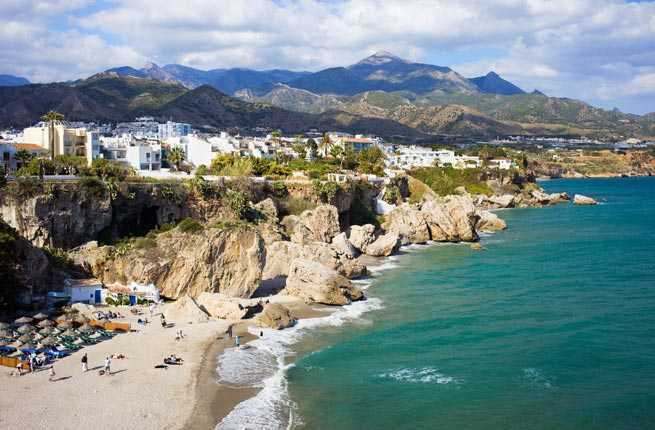 Artur Bogacki / Shutterstock
Costa del Sol and Costa de Almería
With roughly 320 days of sunshine a year, the Costa del Sol well deserves its nickname, "the Sunshine Coast." It's no wonder much of the coast has been built up with resorts and high-rises. Don't despair, though; you can still find some classic Spanish experiences, whether in the old city of Marbella or one of the smaller villages like Casares. And despite the hubbub of high season, visitors can always unwind here, basking or strolling on mile after mile of sandy beach.
PLAN YOUR TRIP: Visit Fodor's Costa del Sol and Costa de Almería Guide