Wirepec | Dreamstime.com
With St. John, St. Thomas, and St. Croix gearing up for a year of festivities to commemorate the centennial of Transfer Day, the date when the Danish West Indies officially became the U.S. Virgin Islands, there's no better time to get to know the people, places, and experiences that embody island life in the USVIs. Here are seven places where you can get to know the islands like a local.—Erin Lindholm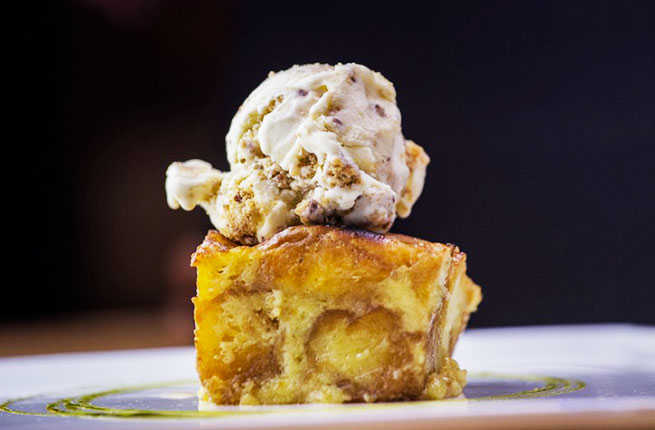 Ocean 362
WHERE: Cruz Bay
After stints in the United States, including a tenure at the Harborview Hotel on Martha's Vineyard that earned him a spot on Zagat's "30 Under 30" list, chef Shaun Brian Sells returned home to open Ocean 362 at Gallows Point Resort in Cruz Bay. Fully committed to "island-to-table" Caribbean cuisine, Brian has singlehandedly kick-started a food revolution on St. John, partnering with local farms, fishermen, and foragers for his ever-changing menu.
The restaurant, now in its third year, reopened for the season with a new look, all the better to showcase the sunset views and culinary artistry.
PLAN YOUR TRIP: Visit Fodor's U.S. Virgin Islands Guide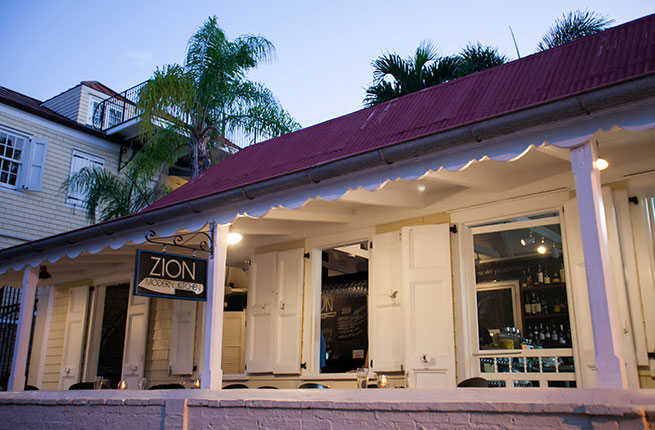 Kelly Greer
WHERE: St. Croix
In the last few years, downtown Christiansted has seen a number of creative new restaurants open. Helmed by St. Croix native chefs Michael Ross and Digby Stridiron, the openings of Zion Modern Kitchen and Balter mark the homecoming of two talented chefs, both of whom are inspired by the island's agricultural roots and committed to building a culinary scene here. From cocktails made with house-infused spirits, to market-driven pastas, to entrées abiding by the principles of the Slow Food movement, St. Croix is definitely having a moment.
PLAN YOUR TRIP: Visit Fodor's U.S. Virgin Islands Guide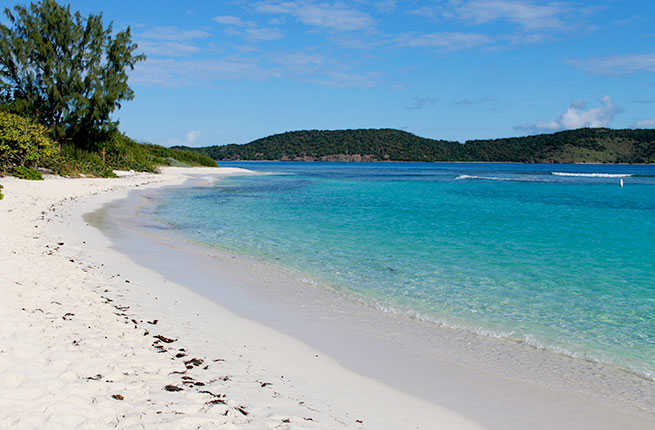 Ehelland | Dreamstime.com
WHERE: St. Thomas
Set on 21 untouched acres, Lindquist Beach and Smith Bay Park are a refreshing counterpoint to some of St. Thomas's more developed beachfronts, many of which sit in front of hotel properties or are lined with concessions. Calm, shallow waters and an offshore reef make this an enjoyable snorkeling spot, while palms and sea grape trees provide shade. A $5 admission fee goes toward maintenance of communal areas, including picnic tables and restrooms, as well as upkeep for the protected land.
PLAN YOUR TRIP: Visit Fodor's U.S. Virgin Islands Guide
WHERE: St. Thomas and St. Croix
One of the U.S. Virgin Islands' best-kept secrets is how close St. Croix is to St. Thomas and St. John—when you travel by sea plane. Departing from Charlotte Amalie's harbor and docking in downtown Christiansted less than 20 minutes later, it's entirely feasible to take a day trip to St. Croix from St. Thomas (or vice versa). Flights depart almost every hour.
Alternatively, check in for the night in Christiansted at nearby Hotel Caravelle, a charming waterfront property that unveiled a fresh new look earlier this year, or the historic Club Comanche, which resides in an four-story townhouse that dates back to 1756.
PLAN YOUR TRIP: Visit Fodor's U.S. Virgin Islands Guide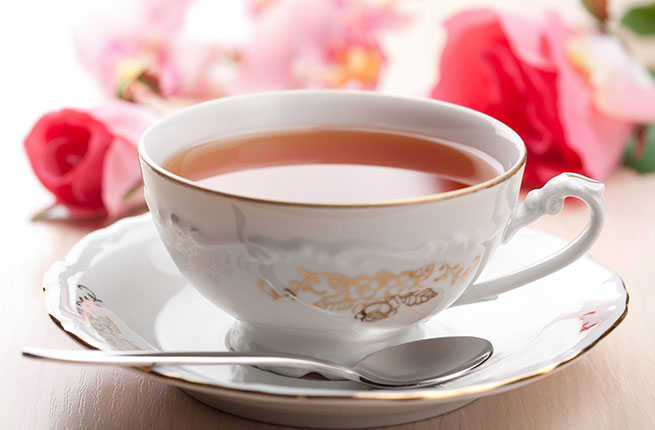 Duskbabe | Dreamstime.com
WHERE: St. Thomas's East End
Tucked away on the grounds of Paradise Cove Villas on the island's laid-back East End, Cup-N-Kettle feels worlds away from the bustle of Charlotte Amalie, the popular cruise ship port of call. Proprietor Evelyn Turnbull runs service at the tea house most days and is happy to share stories about her extensive collection of teacups and teapots from around the world. In addition to coffee and tea service (try one of the Caribbean bush teas), Cup-N-Kettle offers light breakfast and lunch fare and tea accompaniments such as scones with lemon curd, coconut tart turnovers, and slices of rum cake, baked from a family recipe.
PLAN YOUR TRIP: Visit Fodor's U.S. Virgin Islands Guide
Wirepec | Dreamstime.com
WHERE: Virgin Islands National Park
St. John's North Shore beaches within the Virgin Islands National Park are justifiably famous for their crystalline sands, temperate waters, and untouched natural surroundings. For a beach day off the beaten path, forgo the safari taxis bound for Trunk Bay and Cinnamon Bay and instead hit the Lind Point Trail that picks up from the north side of Cruz Bay harbor and leads to Salomon Beach and Honeymoon Beach, two North Shore beaches only accessible by foot.
Insider Tip: Virgin Islands National Park, which covers nearly two thirds of the island, includes an extensive network of hiking trails; avid hikers can pick up more information at the National Park Service Visitors Center in Cruz Bay.
PLAN YOUR TRIP: Visit Fodor's U.S. Virgin Islands Guide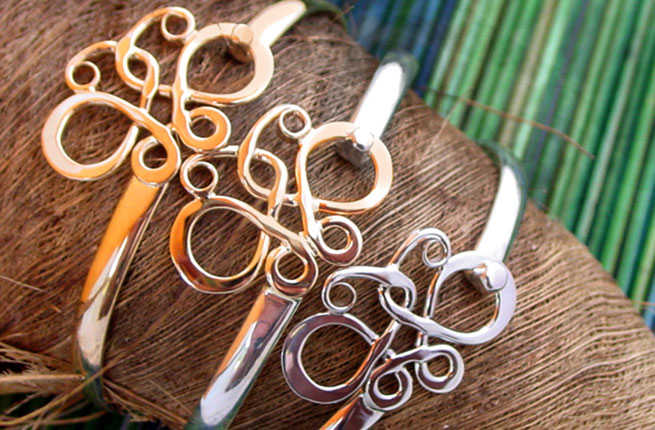 Crucian Gold
WHERE: St Croix
Christiansted, the largest town on St Croix, is home to a thriving creative community, and the shops and galleries of the town's historic downtown reflect as much. Many Hands Gallery showcases a revolving assortment of USVI-made art and decorative objects, while Crucian Gold, run by St. Croix second-generation native Nathan Bishop, features locally made jewelry, including bracelets and necklaces with chaney, porcelain shards found around the island, which are actual pieces of St. Croix's history.
Nearly 20 galleries, studios, and artisan shops participate in Art Thursday, a celebration of the local art scene that takes place on the third Thursday of the month.
PLAN YOUR TRIP: Visit Fodor's U.S. Virgin Islands Guide