Peter Guttman
Sure, it's a long way to go, but travelers to the isles of the Indian Ocean are rewarded with wildly exotic beaches, sparkling emerald waters, and Crusoe-style castaway lodgings. Spanning from South Africa to southwest Australia, nowhere else will you feel so far removed as on these tiny territories and vast islands, where the cultures are as intoxicating as the spices and scenery. Find your ideal Indian Ocean idyll here, with our picks for the top 10 Indian Ocean vacations.
by Anisha Shah
Anisha Shah is a luxury and emerging destinations travel journalist. Her background as a BBC TV and radio news reporter, combined with a longstanding love affair with travel, sees her first on the scene of new and exciting travel hot spots. Her work has appeared in The Huffington Post, Fodor's, and Yahoo Travel. Follow Anisha on Twitter: @anishahbbc.
Peter Guttman
From the moment you fly into the Maldives, the "wow" factor registers off the charts, with pearlescent specks of palm-fringed islands that glisten amidst the azure Indian Ocean. Touch down, and stay in overwater bungalows or villas lining spectacular beaches. The real standout beauty, though, is underwater, where world-class coral teems with marine mammals. The world's first underwater spa is found on Huvafen Fushi, Conrad Hilton boasts an all-glass undersea restaurant, and Niyama recently opened an underwater music club.
Where to Stay: For beauty without the bite of luxury prices, try Kuramathi Island Resort, which offers a spa, several restaurants, and abundant activities. Or, splurge on indulgence at Huvafen Fushi, a tiny exclusive island with private chefs, destination dining, and an oversize infinity pool.
PLAN YOUR TRIP: Visit Fodor's Maldives Guide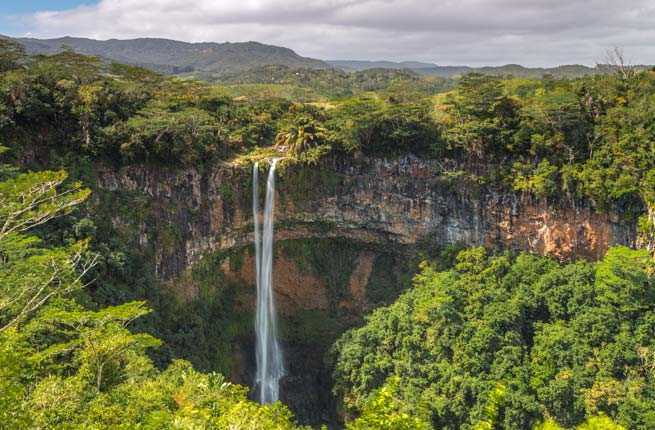 TomKli/Shutterstock
Shimmering sandy beaches fringe this large volcanic island nation. Mountains, coral, and waterfalls offer a natural playground for families, all to be enjoyed while based at abundant, competitively priced hotels. The whole family can make memories of a lifetime while swimming with dolphins, trekking to waterfalls, or learning more about Hindu culture.
Where to Stay: Affordable luxury, a sumptuous spa, and great food are part of the package at Casuarina Resort & Spa, located near the stunning Trou Aux Biches beach. The Oberoi paves a luxurious (sandy) path with a superb range of included activities: diving, sailing, cycling, and even Tai Chi, all set amidst a pristine private beachfront and acres of lush grounds.
PLAN YOUR TRIP: Visit Fodor's Mauritius Guide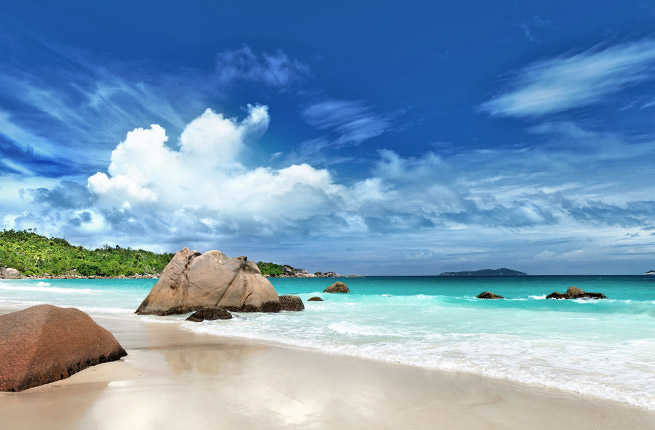 Iakov Kalinin/Shutterstock
This otherworldly archipelago of 115 islands, set just south of the equator, is the ultimate castaway fantasy. Exuding timeless beauty, the Seychelles propose lush wild forest that tumbles into the translucent sea. Diverse flora and fauna is endemic and protected, making it an incredible destination for wildlife encounters.
Where to Stay: Four self-catering bungalows are just minutes from the beach at the Fleur de Lys hotel on La Digue island, all at budget-friendly prices. Or, try, lavish North Island, featuring 11 oversize hi-tech villas, a yacht, and a clifftop panoramic spa, set amidst a lush eco-sanctuary for reintroduced wildlife.
PLAN YOUR TRIP: Visit Fodor's Seychelles Guide
Peter Guttman
An exotic concoction of influences makes up this unique archipelago off the coast of Tanzania. Built upon Portuguese, Omani Arabic, Indian, and African heritage, Zanzibar is an enticing mix of culture, natural beauty, and cuisine. The historic center of Stone Town is a UNESCO World Heritage Site and worth exploring for its labyrinthine streets and souks.
Where to Stay: Steeped in authenticity, Zenji Hotel is in the heart of Stone Town, just minutes from picturesque African Beach. Best of all, a stay here won't break the bank. For luxury, head offshore to the unblemished bleached sands of Mnemba Island Lodge, where the coral atoll serves as a marine conservation area loaded with sea life.
PLAN YOUR TRIP: Visit Fodor's Zanzibar Guide
Lissi Lyngsoe/Shutterstock
Madagascar ranks high for its native biodiversity, indigenous wildlife, and pristine beaches. More than 90 percent of Madagascar's fauna is found only here, such as the Ring-tailed Lemur. Trek lush dense forests, and then recline on a hammock on remote coastline. Combining safari and beach time has never been easier.
Where to Stay: Set on an attractive Nosy Be beach, budget-friendly Hotel Arc en Ciel overlooks waters frequented by show-stopping dolphins and is crowned by national park. Jutting into the Mozambique Channel on a narrow sliver of land, L'Hotel Anjajavy features rosewood-carved villas backed by a nature reserve. Celebrate scorching sunsets with beachfront massages at this luxury sanctuary.
PLAN YOUR TRIP: Visit Fodor's Madagascar Guide
Sergieiev/Shutterstock
In the words of explorer Marco Polo, "the finest island of its size in the world" is built on a legacy of trade between Europeans, Indians, and Arabs, all lured here by spices. Sri Lanka's natural wealth is its exotic diversity: primary tropical forest, undulating tea plantations, sugary-sand beaches, and wildlife that includes elephant sanctuaries.
Where to Stay: Lovingly restored, the charming and elegant Sun House was the colonial home of a spice merchant; stay at this oasis, at reasonable prices. Hyped for its setting, Amangalla proposes resplendent finery, housed within a 17th-century, UNESCO-protected Dutch fort.
PLAN YOUR TRIP: Visit Fodor's Sri Lanka Guide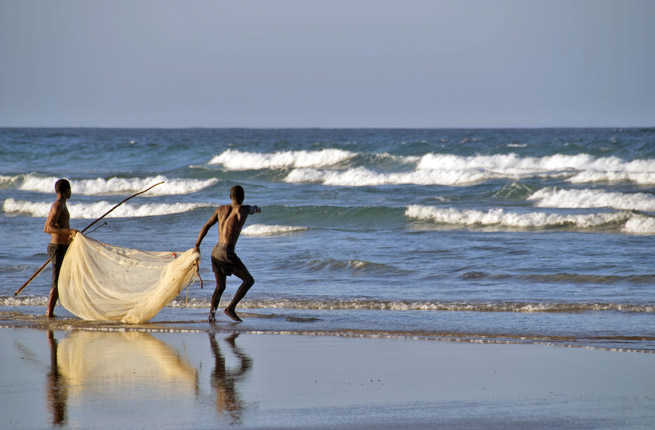 James Harrison/Shutterstock
Mozambique is emerging on the tourism scene for its wild beauty and exoticism. Some 1,500 miles of rugged, creamy coastline are met by world-class coral reefs, primed for swimming, snorkeling, and sunset sailing. True African culture immerses the senses in the Art Deco capital, Maputo, while luxury awaits within the string of exclusive private islands.
Where to Stay: A narrow strip of sand spliced into the Indian Ocean, the private island of Medjumbe's runway is so tiny, it has to be seen to be believed. Here, authenticity and luxury pique at the seafront villas of Azura Quilalea. Surrounded by protected marine sanctuary, world-class diving is at the ready straight from the beach.
PLAN YOUR TRIP: Visit Fodor's Mozambique Guide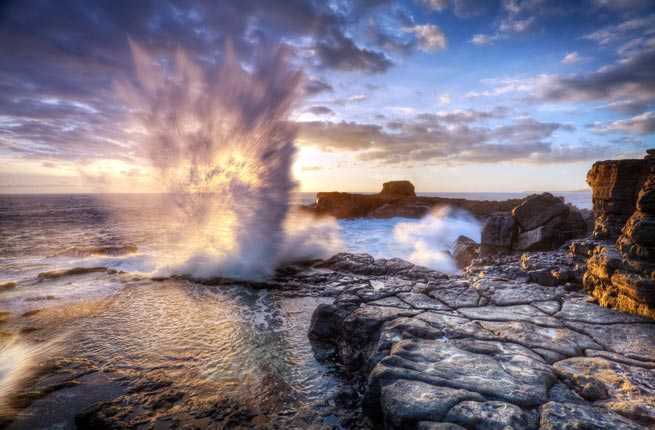 Franckgrondin | Dreamstime.com
Reunion, Territory of France
What's considered by some to be the very best of France comes stuffed into this Indian Ocean French colony. Set apart from other regional islands, Réunion features spectacular topography, with soaring volcanic massifs and peaks. Climb Piton de la Fournaise volcano, or simply indulge in coastal cities, sampling Creole delights.
Where to Stay: Affordable charm fills Hotel les Créoles, perfectly positioned on L'Ermitage beach, on the doorstep of local bars and eateries. Luxury is in the name at Lux des Iles, the only 5-star hotel in Réunion. Overlooking a flawless beach and shimmering lagoon, the interiors perfectly reflect the outdoor splendor.
This cluster of sleepy islands has gone unnoticed for centuries—and that's precisely the appeal. About as remote as it gets, Comoros comprises four developed islands. The largest, Grand Comore, is known for Mount Karthala, a large active volcano. The essence of beach paradise, Anjouancomes cloaked in palms, bananas, and cloves.
Where to Stay: On a budget? Try the Mohéli Laka Lodge, a beachfront idyll basking in the natural beauty of the national marine park. Rooms offer direct beach access and views. Or, be immersed in local culture at Retaj Moroni, set a stone's throw from Old Friday Mosque. The spa, restaurant, and rooms here propose vast sea views.
Andrzej Kubik/Shutterstock
Windswept beaches fringe the east coast of Kenya, offering a haven of peace and rest after safari and cultural vacations. Dozens of resorts are spread out along beachfront lined by palm trees and washed up coconuts. The former spice, gold, and ivory trade has left a rich history that's very popular with tourists, alongside world-class hotels and friendly service.
Where to Stay: Get offshore to Lamu Island and stay at the Kizingoni Beach Hotel, a wallet-friendly oasis that unashamedly sprawls across acres of beachfront. Or, splurge on the seafront cottages dotting the private exclusive peninsula of Funzi Keys, tucked away on an unspoilt and remote isle.
PLAN YOUR TRIP: Visit Fodor's Mombasa Guide