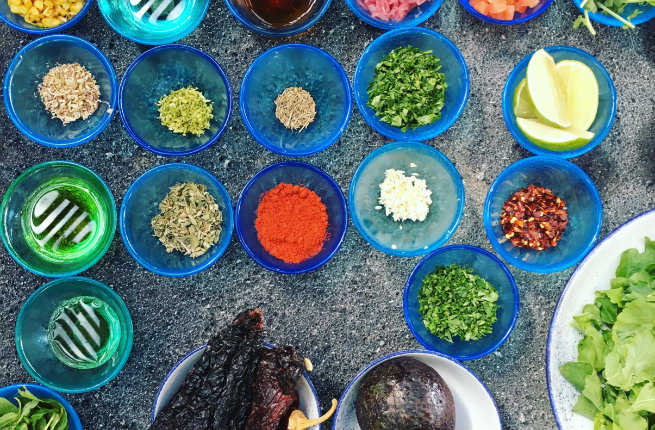 Matthew Wexler
Culinary tourism is hot out of the oven. These six experiences offer you the chance to get hands-on in some of the world's most coveted destinations and learn insider cooking tips that will make you the star of your next dinner party. From the backstreet enclaves of Bologna, Italy, to the historical fishing village of Padstow, England, travelers in search of a region's signature dish have more opportunities than ever to immerse themselves in local culture—one bite at a time.—Matthew Wexler
Matthew Wexler
Riviera nayarit1 matthew wexler-2
Matthew Wexler
Museum of Sichuan Cuisine
Where: Chengdu, China
The fiery cuisine of China's Sichuan Province comes to life at this museum and outdoor garden, where a collectionof more than 3,000 historical cookery items serve as a backdrop for chef demonstrations and activities like hand-grinding tofu on an ancient stone mill. Don a chef's apron to prepare lunch, which may include centuries-old dishes such as mapo tofu and kung pao chicken.
Takeaway: Be sure to snag a jar of douban jiang, the province's signature fermented chili paste, aged on site in sun-soaked clay pots.
PLAN YOUR TRIP: Visit Fodor's Chengdu Guide
Matthew Wexler
Where: Bologna Italy
Longtime friends Barbara Zaccagni and Valeria Hensemberger founded Il salotto di Penelope (which translates to "Penelope's couch" because they wanted guests to feel at home) in a former commercial bakery. Tucked away on a quiet, tree-lined street in Bologna's city center, participants will get a workout kneading pasta dough by hand. The pair's family recipes for tagliatelle and gnocchi have been passed down through generations and follow guidelines officially filed by Accademia Italina della Cucina with the city's Chamber of Commerce.
For Dessert: Head to nearby Carpigiani Gelato University and Museum for a gelato master class, which includes ample tastings.
PLAN YOUR TRIP: Visit Fodor's Bologna Guide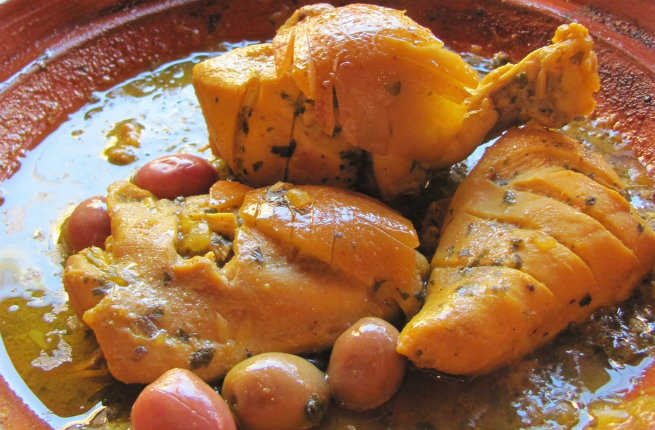 Matthew Wexler
WHERE: Marrakech, Morocco
Deep in the heartof Marrakech's medina lies La Maison Arabe, where guests can create a sumptuous tagine under the gentle supervision of a "dada" (a traditional Moroccan cook). The original property and adjacent riad feature local craftsmanship, including the dining room's hand-painted ceiling and teardrop lanterns, which illuminate a bounty of preserved fruits, freshly baked Moroccan pastries, b'stillas, and other delicacies served throughout the day.
Spice it Up: PLAN YOUR TRIP during the coveted saffron harvest (late October through mid-November) and include a morning visit to the Ourika Valley, where the world's most expensive spice is cultivated from delicate crocus fields.
PLAN YOUR TRIP: Visit Fodor's 3 Days in Marrakech
Rick Stein
Rick Stein's Cookery School
WHERE: Padstow, England
Chef Rick Stein's cookery courses provide the idyllic backdrop in this charming fishing village, where the 40-year veteranof England's culinary movement encourages amateur chefs to draw inspiration from the sea. Forgo the fish and chips and opt instead to prepare one of Stein's favorites: Indonesian seafood curry. Participants will deftly handle freshly caught monkfish, squid, and prawns—all poached in a pungent sauce of spices, shrimp paste, kaffir lime leaves, and coconut milk.
Stay a While: Travel south to the St. Mawes Hotel, perched on the shores where the Celtic Sea meets the English Channel. Save room for dinner in the cozy quarters, where fish pie and Cornish crabs are menu highlights.
PLAN YOUR TRIP: Visit Fodor's Guide to Padstow
Matthew Wexler
Bahía at The Four Seasons Punta Mita
WHERE: Riviera Nayarit, Mexico
Ocean breezes waft through the open-air kitchen (along with the occasional iguana skittering across the roof) at chef Richard Sandoval's beachfront dining spot. Restaurant chef Hector Leyva helps navigate guests through the fresh catches of the day, all cooked over an open-flame grill fired with aromatic capomo wood and smoky oak. The atmosphere is light, but the cooking gets serious with whole grilled red snapper slathered in a sauce of chilies, achiote, and citrus.
Soak It In: The Four Season's newly reimagined Apuane Spa features a relaxation courtyard and reflexology pools to soak your weary feet after an afternoon of cooking, but the real treat is the Punta Mita massage, which combines tequila and sage oil with muscle-relaxing massage techniques.
PLAN YOUR TRIP: Fodor's Long Weekend in Riviera Nayarit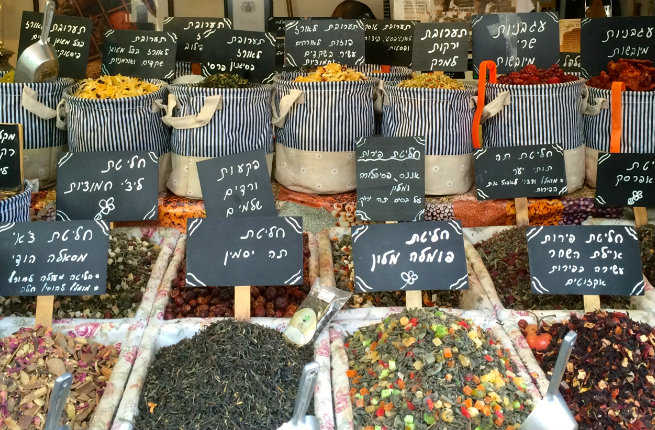 Matthew Wexler
WHERE: Tel Aviv, Israel
Founder Inbal Baum takes participants on a walking tourof Tel Aviv's bustling Levinsky and Carmel markets. A stroll among the aromatic storefronts and stalls reveals dishes bursting with flavor and history, including sabich, pita stuffed with crispy eggplant, tahini, and loads of vegetables; varieties of hummus at Shlomo and Doron; and shakshuka, eggs baked in a spicy tomato sauce. Baum will recommend spices from her favorite local vendor, but be sure to include za'atar (a combination of thyme, sesame, sumac, and salt) in your pantry arsenal.
Wine Not?: With more than 13,000 acres of wine grapes, Delicious Israel scratches the surface with a day trip to boutique wineries where guests can sample established varieties such as Cabernet Sauvignon, Merlot, and Sauvignon Blanc, as well as the emerging Shiraz.
PLAN YOUR TRIP: Fodor's Tel Aviv Travel Guide