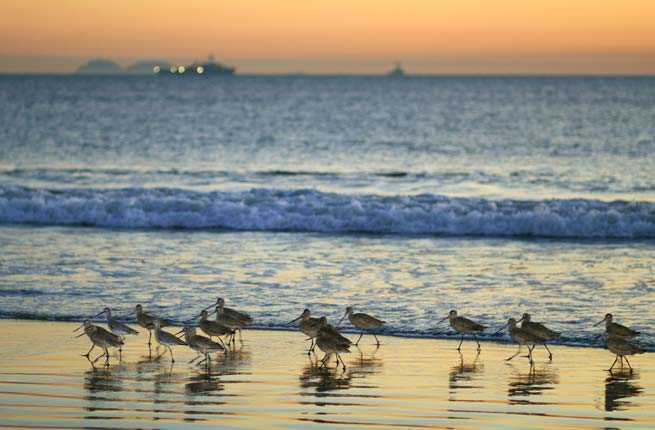 Dondiego/Dreamstime.com
Who doesn't have fabulous memories of building sandcastles, jumping waves, and collecting seashells on the beach? As summer heats up, now is the time to indulge in a summertime classic beach vacation. Here are our seven favorite beach destinations for families across the country.
By Erin Gifford
We don't want to send you on a beach-bound road trip without a little entertainment. So Random House Audio put together a solid list of audiobooks for long (or short) hauls. Think Jim Gaffigan's new book Dad is Fat or Andrew Carroll's Here is Where.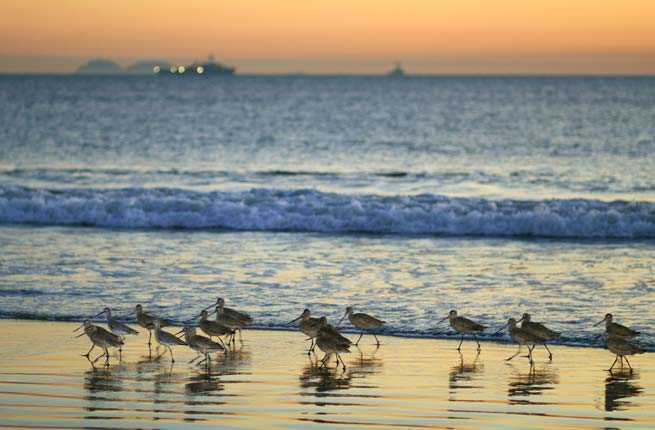 Dondiego/Dreamstime.com
Coronado Central Beach, San Diego, CA
Head just over the bridge from downtown San Diego to find the nearly two-mile stretch of Coronado Central Beach. Enjoy near-perfect weather, white sand beaches, and warm waters. Kids will love building castles from sand that glistens year-round thanks to the glittery mineral, mica, which is mixed in with the sand. The gentle surf makes it optimal for skim boarding and swimming. Walk along the beach to take in majestic mansions, as well as the swanky Hotel del Coronado, which inspired Walt Disney World's Grand Floridian. Before you leave, make time for an ice cream cone at the MooTime Creamery.
Insider Tip: The many fire pits along the beach are perfect for making s'mores, so don't forget your chocolate bars, 'mallows, and grahams.
Stephen Dettling/Flickr (CC BY-NC 2.0)
Coopers Beach, Southampton, NY
A true Hamptons treasure, a stroll along Coopers Beach offers gorgeous views of the Atlantic Ocean, a look at historic mansions, and maybe even a celebrity sighting. Coopers Beach is a popular spot and parking is limited (and expensive), so arrive early to enjoy seven miles of unspoiled shoreline, as well as quaint shops and tree-lined historic streets. Rated the Best Beach in America in 2010, it is ideal for families, with a snack bar, showers, umbrella rentals, a lifeguard, and even a summer concert series. Take a break from the sun and white, sandy beaches at the nearby Rogers Mansion and Southampton Historical Museum.
Insider Tip: Parking at Coopers Beach can cost as much as $40 per day. Arrive well before noon if you want to get any parking space at all, and come after Labor Day to park for free.
Shutterstock / AppalachianViews
Sunset Beach, Cape May, NJ
The aptly named Sunset Beach is one of the few spots on the east coast where you can see the sun set from the beach. Bring the family for the sunsets, the delightful Victorian homes, the free parking, and the crab cake sandwiches served al fresco at the Sunset Beach Grill. Splash in the surf and hunt for Cape May diamonds (quartz pebbles) before taking in the flag-lowering ceremony at dusk. Also, bring a camera to snap pictures of the S.S. Atlantus, which transported troops home from Europe following World War I and now sits just offshore.
Insider Tip: Reserve a night for your child to lower the flag by filling out a Flag Ceremony Request Form (the waiting list is more than 18 months). Children will lower the flag and be shown the proper way to fold it up.
Shutterstock / Melody Mulligan
Crane Beach, Ipswich, MA
Just north of Boston, you'll find four miles of white, sandy beaches and gentle surf at Crane Beach. Widely considered one of the most picturesque swimming beaches in all of New England, Crane Beach has several times won the distinction of "Best Beach" of Boston. A snack bar featuring fresh, made-to-order sandwiches and salads, as well as on-site restrooms and showers, make this beach easy for families. You can also enjoy hiking trails and boardwalks through sand dunes and salt marsh, which are great for bird watching and shell collecting.
Insider Tip: Head to the south end of Crane Beach at low tide and keep your eyes open for sand dollars as you pass the tide pools.
Rex/Flickr (CC BY-NC 2.0)
Henderson Beach State Park, Destin, FL
Along the Emerald Coast of Florida's panhandle, look for pristine white beaches and emerald green water of the Gulf of Mexico at Henderson Beach State Park. Children will love the playground, as well as the nature trail, which provides a glimpse of the coastal dune ecosystem. You'll find fewer crowds here than at some of the free public access beaches, making the $6 day pass well worth the expense. Picnic tables, clean shower and restrooms, and even a campground make this an ideal family beach destination for the day or even a week.
Insider Tip: The Northwest Florida Astronomy Association periodically hosts free stargazing programs at Henderson Beach. Plenty of telescopes will be on hand for viewing the seasonal constellations.
Shutterstock / Gopal Seshadrinathan
Cannon Beach, OR
A favorite family destination for locals and visitors alike, Cannon Beach is wide and flat, offering plenty of room to walk, run, ride three-wheelers, or go tide pooling in search of sea life and shells. Its postcard attraction is Haystack Rock, a 235-foot tall rock that sits on the beach just behind the downtown area. Sandcastle Day is held each year in early-June. It's Oregon's oldest sandcastle competition, attracting thousands. Head just north or south of Cannon Beach to find forested state parks, perfect for hikes.
Insider Tip: Bring a kite or pick one up at any one of several kite shops in town. Kite flying is perfect at Cannon Beach as the winds seem to blow at just the right speed.
Shutterstock / Cindy Haggerty
North Beach, Tybee Island, GA
Along five miles of shoreline, visitors to Tybee Island will love the sandy beaches, fresh seafood, and a wide range of activities available on this quaint barrier island, like biking, kayaking, and paddle boarding. Head to North Beach for fewer crowds and easy access to the Tybee Island Light Station and Museum. Look out for rough-billed pelicans and fiddler crabs, or learn more about local animals and habitats from marine biologist, Dr. Joe, on a popular beach ecology trip.
Insider Tip: Reserve your spot at the Tybee Island Light Station for a guided tour to see the coastal sunset from the top of the lighthouse on select Fridays through early September.