Trip Report. Honduras Travel Part 3: Copán and El Puente
Mar 10th, 2023, 11:43 AM
Join Date: Apr 2022
Posts: 90
Likes: 0
Received 0 Likes on 0 Posts
Trip Report. Honduras Travel Part 3: Copán and El Puente
---
Trip Report. Honduras Travel Part 3: Copán and El Puente
February 2023
[1] Copán
I first posted a Copan trip report in April 2022, which (a bit belatedly) described my earlier visit of December 2021; and as it is mainly as valid now as it was then, I won't reproduce it — but I will add some photos below. If you're interested, you'll find that report, as of now, among the first 15 trip reports on this forum ("Mexico, Central America").
A few updates: The site museum at the Copan archaeological site, and the museum in the town, have re-opened since my 2021 visit. Also I'll reaffirm my positive review of the La Escalinata guest house, where I gladly stayed again. And in my earlier report I neglected to point out that the archeolgical park has a macaw reserve. You'll usually spot several of these bright-red tropical birds there; and if you pass through during afternoon feeding time (around 1:00pm on the day I and my companions visited, though that may not be fixed), you may get quite a show.
[2] El Puente
On this more recent trip, I and my companions also visited El Puente, an archaeological site about 35 miles from Copan along the highway to San Pedro Sula. El Puente is thought to have reached its peak around the same time as Copan (i.e., 7th-8th centuries AD), and was very likely influenced by that greater city, but there is some uncertainly as the whether the inhabitants were Mayan themselves
The turn-off to El Puente from the main highway (look for a rather inconspicuous sign) is about three miles west of the town of La Entrada; from the turn-off it's approximately two miles to the site. I and my friends got there easily enough in our rented car, but getting there by public transportaion may be a little tricky. Unless there are convenient options I'm not aware of, you will probably have to take a bus to La Entrada from either Copan or San Pedro Sula, and then from there, hire a taxi to take you to the site and back. And try to start early in the day, to avoid getting stuck in La Entrada — it's is not a particularly attractive town, and though I have no reason to believe it's unsafe, I have only ever just passed through so I don't know for certain.
Another possibility for visiting El Puente is to see whether any of the travel agencies in Copan offers a tour there, or can find a private driver. But while El Puente has a rather nice site museum, the ancient part itself is relatively small, without quite the visual spectacle to be found in the more massive sites like Copan; and perhaps only those with a special interest in ancient American sites may want to go to any trouble or expense to get there. But at least as of my visit, what El Puente lacked in grandeur, it also lacked in tourist crowds — I and my companions were the only tourists there at the time of our visit, always a satisfying experience for me.
Street in Copan
Street in Copan
Scenes from the ancient Mayan site:
The Visitors' Center. The Chorti Mayan phrase for "welcome" appears towards the upper right, below the orange "Welkom."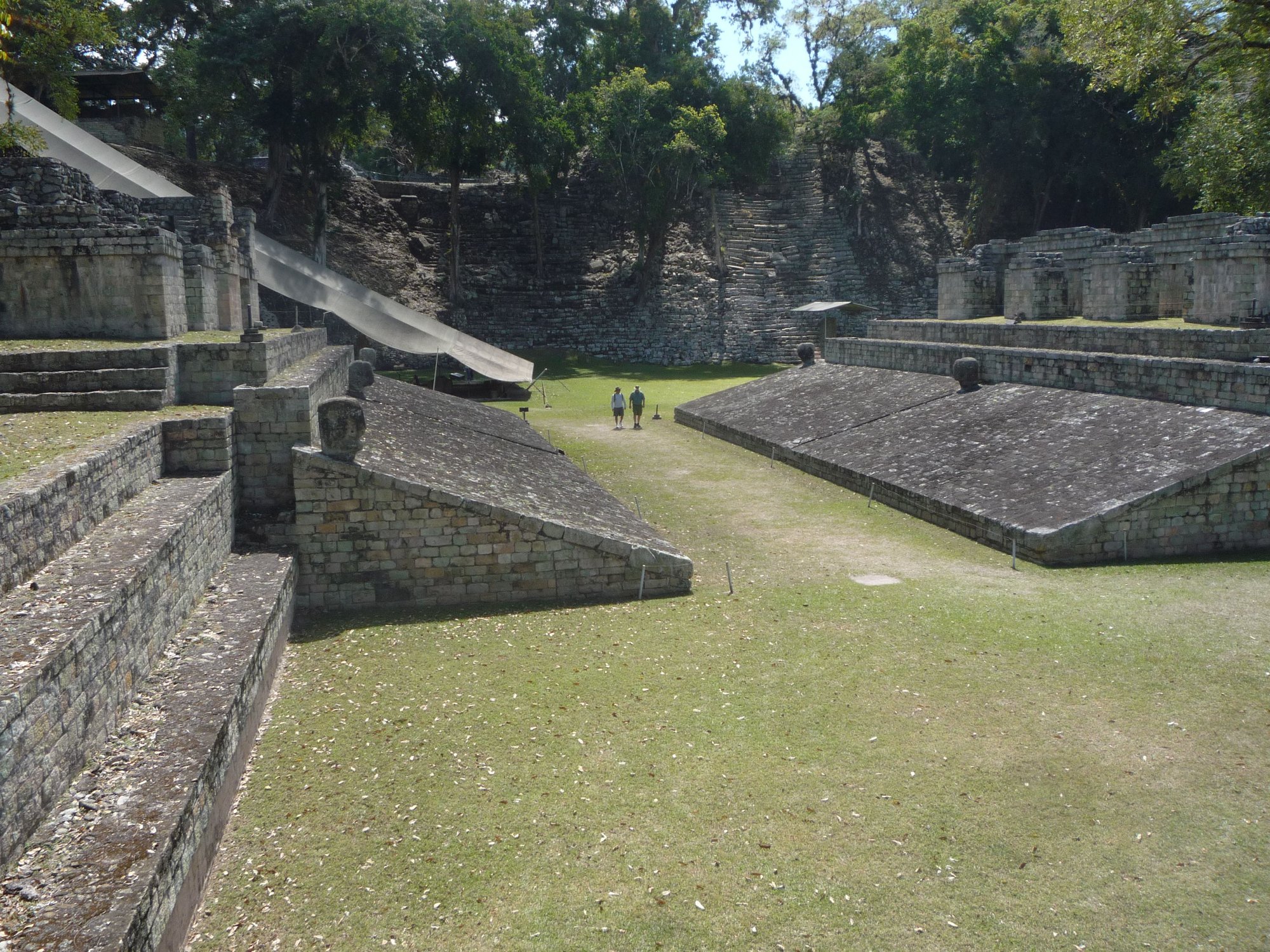 El Puente:
El Puente, an ancient site about 35 miles north-east of Copan.
---
Last edited by Faedus; Mar 10th, 2023 at

11:47 AM

.
Mar 10th, 2023, 12:13 PM
Join Date: Apr 2022
Posts: 90
Likes: 0
Received 0 Likes on 0 Posts
Copan: More photos
---
Two more photos from Copan: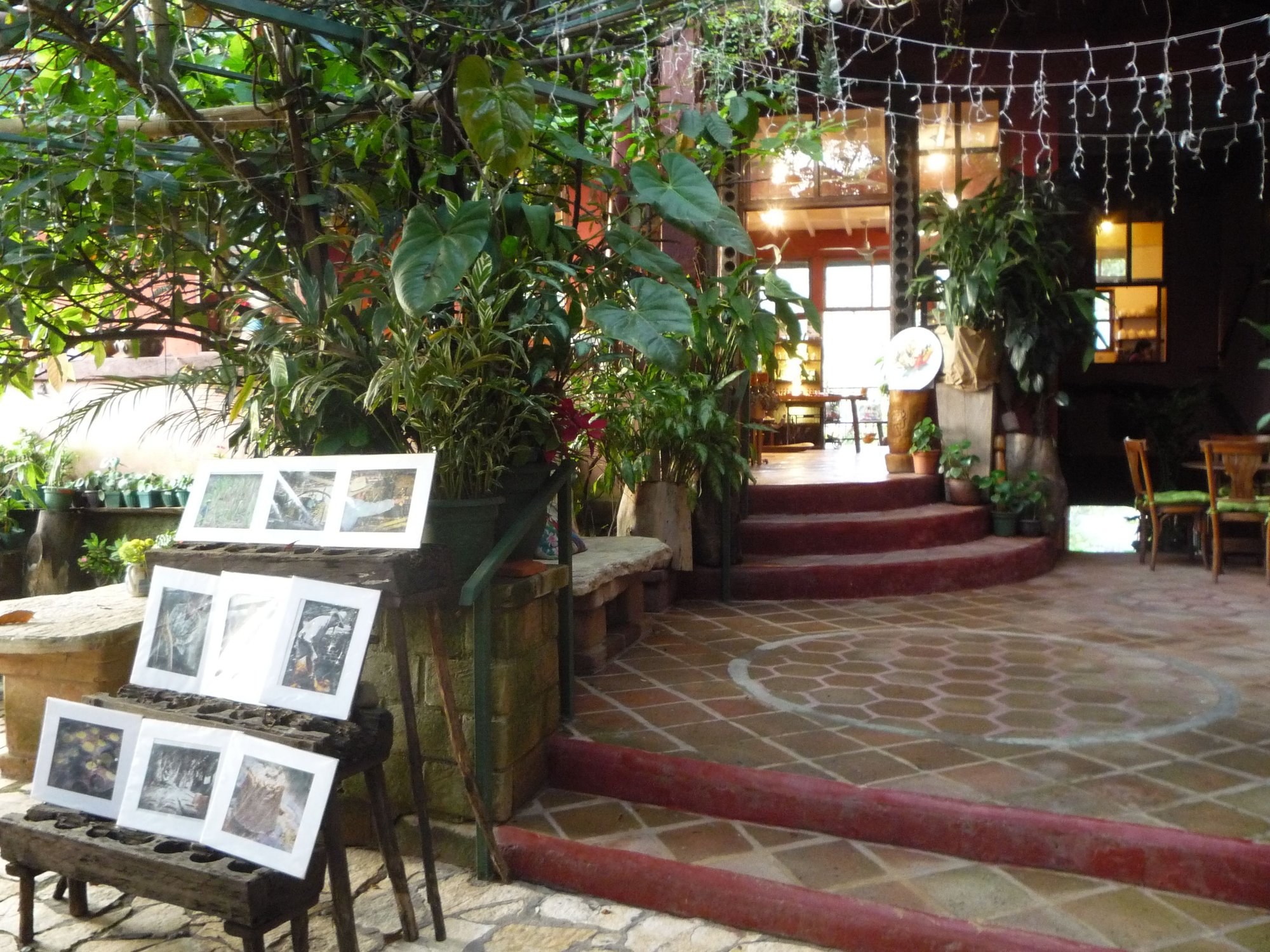 There are several nice restaurants and cafes in the town of Copan, including the "Tea and Chocolate Place," pictured above.
The archaeological park includes a macaw reserve.