Costa Rica - 16 days itinerary
Jul 27th, 2021, 02:24 AM
Join Date: Jul 2021
Posts: 1
Likes: 0
Received 0 Likes on 0 Posts
Costa Rica - 16 days itinerary
---
Hi!

Me and my girlfriend will be staying in Costa Rica from 30.7 till 15.8. Below you can see a draft of our itinerary. We will be renting a 4WD. So we are landing in SJO airport late in the afternoon (4pm) and plan to stay the night close to the airport. From 3.8 – 4.8 we have a reservation for an overnight stay at La Sirena station, so immediately after San Jose we plan to start driving down to Drake Bay. In addition to staying at La Sirena station one night, we plant to stay 3 additional night at the Drake Bay. Next we made a reservation for Oxygen Jungle villas in Uvita – so we make a stop there in a way from Corcovado, plus we plan to relax in the hotel and nearby during that stay. After that plans are multiple – drive to Arenal/Sarapiqui/Tortuguero. Definitely, we would like to stay for 3 nights in Arenal at some point during our trip, and the last 3 nights at the beach (Caribbean side – Punta Uva or Conchal or ?).

So we have the following questions/dilemmas. We would like to minimize/optimize travel time between destination – we will definitely go to Drake Bay (around 3 to 4 of August), and would like to stay last 3 nights at the nice beach and 3 nights in Fortuna/Arenal. Which destinations should we definitely include/exclude since we are travelling in the first half of August? I read the news about the floods on the Caribbean side, do you think we should consequently avoid that side even in the second week of August?

Best regards and many thanks.

Tjaz Kobal
Jul 27th, 2021, 10:27 AM
Join Date: Feb 2008
Posts: 13,380
Likes: 0
Received 0 Likes on 0 Posts
Based on the news reports, it looks like Serapiqui and the Caribbean coast are not the places to go right now. In addition to the severe weather, the flooding has caused damage to infrastructure, so travel may be difficult (or perhaps impossible). I saw a picture of a bridge out on Hwy 36, which runs down the Caribbean side. Your trip is only a few days away, so even if the storms are finished, the clean up efforts will take a while. I'd stick to the Pacific side this time around. It looks like Arenal is ok to visit also, so maybe pair Arenal with some of the Pacific coast areas.
Jul 28th, 2021, 08:01 PM
Join Date: May 2007
Posts: 24,438
Likes: 0
Received 0 Likes on 0 Posts
Looks like lots of damage from the recent floods. I saw that several rooms at Selva Verde flooded, but they're in recovery mode. Some of the roads look rough like November mentioned. Agree that I wouldn't go to Sarapiqui or the Caribbean side right now. The Arenal area is wonderful; we usually stay four nights when we go. Tons to do there like hanging bridges, ziplining, natural hot springs, hiking at AOL, rafting, Cano Negro tour, cooking classes, the guided Bogarin Trail to see sloths, poison dart frogs, birds, and red-eyed tree frogs. Easy to fill up your time there.
Jul 29th, 2021, 06:37 PM
Join Date: Jan 2005
Posts: 20,923
Received 0 Likes on 0 Posts
The main bridge is repaired with a temporary one, but that doesn't mean the other infrastructure will be in good shape. You can check the Tico Times for English language coverage.
Also if you can change your start date, on August 1 the proof of insurance will be dropped.
Have received an approved vaccine: Moderna, Pfizer, AstraZeneca, or Johnson & Johnson.
The last dose of the schedule must have been administered at least 14 days before entering Costa Rica.
Proof must be demonstrated with a document that includes the person's full name, date of each dose, formula, and lot number.

For U.S. visitors, the Covid-19 vaccination record card meets the requirement.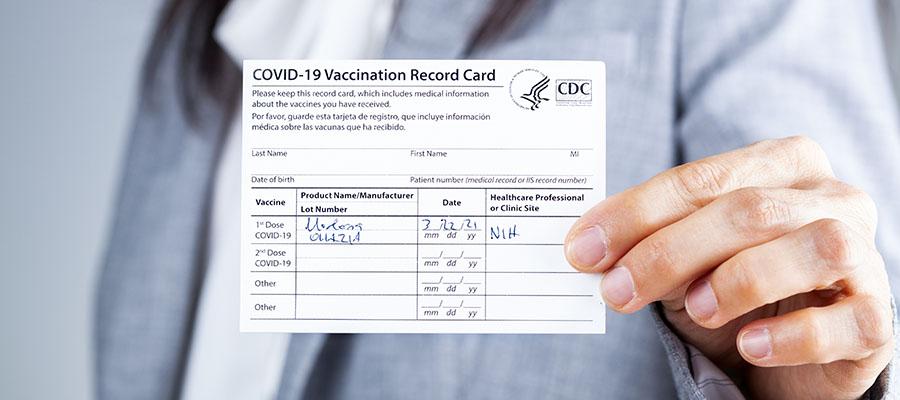 A Covid-19 vaccination record card. Photo via Temple Health.Everyone entering Costa Rica will continue to be required to complete the
Health Pass
, an epidemiological form. This must be filled out during the 72 hours before arriving in Costa Rica.
Costa Rica will also continue mandating insurance for unvaccinated adults who seek to visit the country. The insurance must meet the following requirements, as detailed by the Tourism Board:
Valid for the entire stay in Costa Rica (coverage dates).
$50,000 USD for medical expenses, including those from COVID-19.
$2,000 USD for lodging expenses in the event of COVID-19 quarantine.
Unvaccinated tourists can also opt for any of the following Costa Rican insurance companies, which sell products that are registered and authorized by the Office of the Superintendent General of Insurance of Costa Rica:
INS
,
Sagicor
and
BlueCross BlueShield
.
The minimum coverage for policies sold by Costa Rican insurance companies is $20,000.