Vienna or Budapest for 5 nights
Mar 10th, 2020, 10:43 AM
Vienna or Budapest for 5 nights
---
Would you prefer to stay 5 nights in Vienna or in Budapest?

I have 8 nights in August to spend, starting in Vienna (after 2 nights in Graz). I could split them evenly between Vienna and Budapest or visit somewhere else. But with Marriott points I can get a 5th night free, so I am considering a 5 night stay in one of those cities.

I would be interested in one or two day trips from the city for rural culture, scenery, or natural beauty. I am not particularly interested in art museums unless the works depict local or national culture or history. Science and history museums are of interest. Historic sites, sports, spas, and music are of interest.
Mar 10th, 2020, 05:34 PM
Join Date: Dec 2006
Posts: 22,983
Likes: 0
Received 0 Likes on 0 Posts
Given your interests, my guess (and it is just a guess) is that you would prefer Budapest to Vienna -- while both cities have lots of history on display, Budapest wears its heritage a bit more clearly IMO, with greater diversity in architecture and ruins and vestiges of bygone eras. And it has its famous baths. If you find yourself with extra time, you can always take a day trip.

Enjoy!
Mar 11th, 2020, 05:59 AM
Join Date: Feb 2004
Posts: 4,017
Likes: 0
Received 0 Likes on 0 Posts
You really can't go wrong regardless of which you pick. However, I've never found day trips from either city to be particularly compelling. Since your reason for staying longer in the cities is the attraction of a good hotel deal, you might compare your hotel choices in the two cities and let that be your decision factor.
Mar 11th, 2020, 09:57 AM
kja, funny seeing you here. I am leaning towards Budapest and particularly appreciate your comment about it wearing its heritage.

This trip was planned in April when I had 3 nights in each city, but I added two nights to the trip when I rebooked the airline ticket to summer.

JulieVikmanis, you are right about deciding based on the hotel deal. The hotel points help me to narrow down my options. i had booked Le Meridien Vienna and the Budapest Marriott for the two 3-night stays in April because of their convenient location. With a 5-night stay I could choose a less central location at a lower cost. For Vienna, that would be the riding school hotel which was my original choice. I didn't look any further after I saw the Budapest Marriott.
Mar 11th, 2020, 10:54 AM
"Would you prefer to stay 5 nights in Vienna or in Budapest?"
Well, we had seven years in Vienna so perhaps my answer to your question might be biased.
I'll do my best to suggest day trips from Vienna using public transit to meet most of your interests:
"...rural culture, scenery, or natural beauty"
:
Schneeberg
for the latter two. Make reservations and get an early start from Vienna. Have lunch at the top and go for an easy wander; the cows will still be out in the meadows for those alpine selfies.
From one of our trips: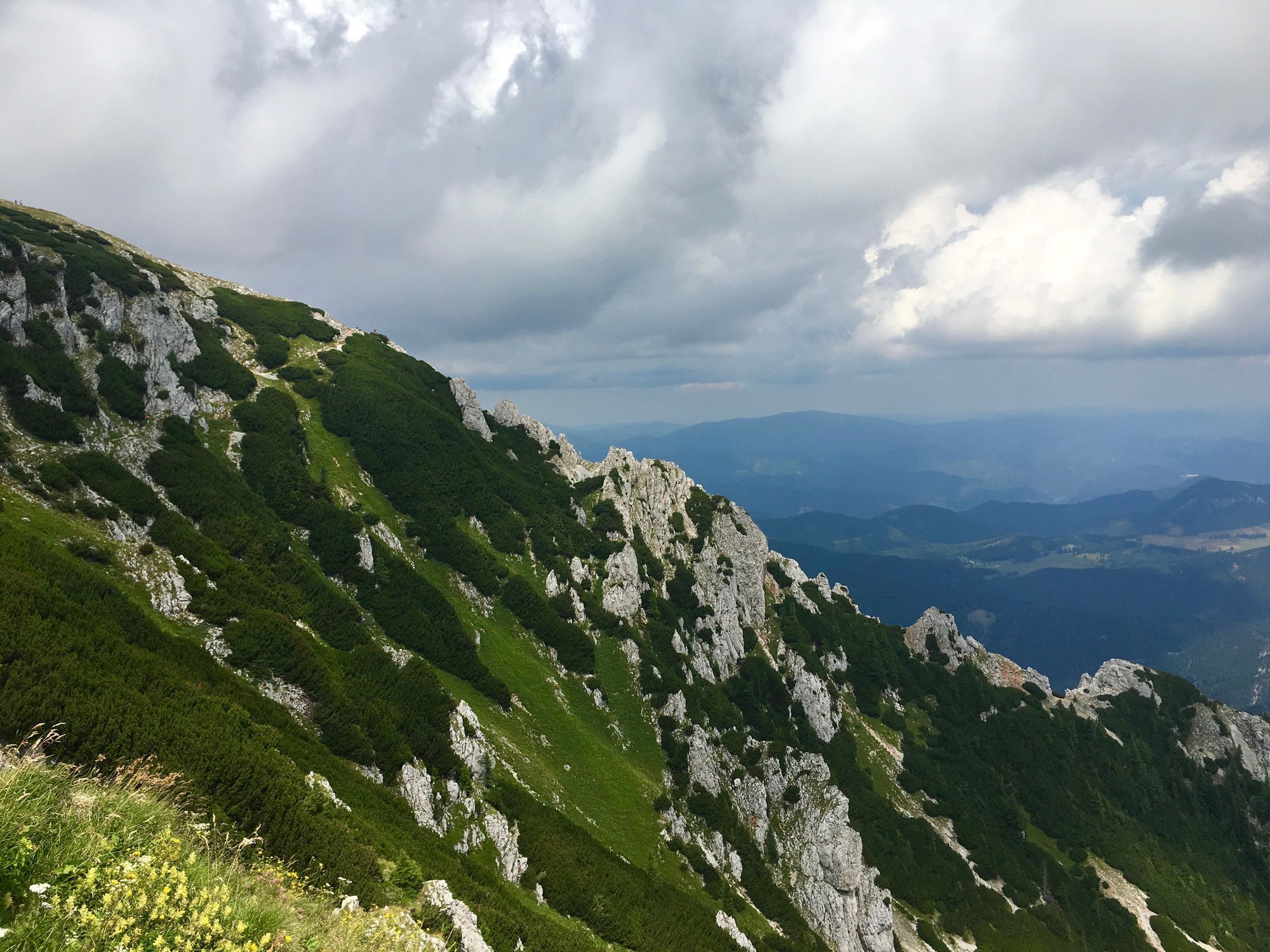 "...local art or national culture"
There is little that is more national culture than a heuriger evening and hiking in the hills. In Vienna you can combine them! If you will be in Vienna toward the end of August, at least one or two Kirtags will be underway (The Neustift Kirtag is a blast!)
For local art (and dark history) within access of public transportation, I suggest the
museum gugging
The Liechtenstein Garden Palace has a beautiful collection. The family is local; the art, not so much.
Architecture.
You can walk the Ringstraße and learn the history of the buildings in a DIY on foot or bicycle.
https://www.vienna-unwrapped.com/ringstrasse-vienna/
History:
The new HDGÖ at Hofburg is wordy and will take the better part of a morning to get through.
"Red Vienna" history is at the
Rotes Wien Waschsalon
, housed in the Karl-Max Hof, one of the longest (a kilometer) public housing projects (220.000 apartments!) in the world.
The Soviets and the Americas met in Erlauf, Austria to end WWII. The new museum there tells the more-interesting-than-you-think story.
Carnuntum has the ruins of the Roman legionary fortress dating from 50 A.D.
Sopron, Hungary is the place where the Iron Curtain first fell; the Pan-European Park has an informative display.
​​​​​​​The
Authentic Slovakia
guys give really good tours of Communist Bratislava in restored Trabants. Ask for Braňo.
In Linz, the Vöestalpine Museum of Contemporary History traces the company's role before and during WWII.
---
Last edited by fourfortravel; Mar 11th, 2020 at

11:01 AM

.
Mar 13th, 2020, 08:34 AM
fourfortravel, thank you for all the great ideas. I booked two 3-night stays at senior rates with two days in between, so I could change to a 5-night stay on points in either city.
May 30th, 2021, 11:48 AM
Join Date: Aug 2017
Posts: 2,067
Likes: 0
We loved the boat/train day-trip we took from Vienna. We stopped in Melk first and loved touring the abbey. Had lunch in the garden.
This was years ago, when you could buy the Bayern Pass for a family, which included transportation and entrance fee to the abbey.
Proceeded by boat up to Krems, then took the train back to Vienna.
We wished we'd organized a bike trip as part of it, but we hadn't realized that would be possible. Several people were getting on and off the boat with their bicycles and it looked like fun.

We've never been to Budapest, but we enjoyed Vienna. Especially, as horse lovers, we saw the Lippizzanners.
May 30th, 2021, 12:04 PM
I don't know if this trip happened or is still in the works... The thread was started more than a year ago.
If it matters to you, you might want to follow the fully vaccinated rates in both countries. Austria to date is very low at 16%. Hungary to date is 36%.
https://www.nytimes.com/interactive/...s-tracker.html
May 30th, 2021, 04:41 PM
Thanks. The trip didn't happen and is not in the works. That is good info. It will change. I have been considering Chile after seeing low biz fares and high vax rate.
I saw that Thailand is opening to fully vaccinated travelers, just have to go to Phuket for a week before elsewhere.
May 31st, 2021, 07:31 AM
Thailand... You'll have to keep watching. They're backing away from some of the opening plans.
https://www.sfgate.com/news/article/...k-16214411.php
Also watch for updates on the hybrid variant recently detected in Vietnam deemed "very dangerous" [Vietnam govt. words].