Charleston
Feature
If You Like
Exploring Living History
Time-travel to the 18th century with Charleston's wealth of markets, historic homes, and churches, and explore the agrarian side to the city via its outlying former plantations. Taken together, the sum tells the story of wars, wealth, collapse, and rebirth.
Nathaniel Russell House. Built in 1808, this remains one of the nation's finest surviving examples of Adam-style architecture.
Aiken-Rhett House. This downtown estate includes slave quarters, a stable, and a remarkable (and threadbare) mansion.
The City Market. See where whites and blacks shopped for produce, seafood, and meat from the late 1700s to the early 1900s. Shop the souvenir stalls that now thrive there.
Old Slave Mart Museum. Explore the slave history that's responsible for Charleston's grandeur and the eventual death of the Confederacy.
St. Philip's (Episcopal) Church. The namesake of famous Church Street, this graceful late-Georgian structure dates from 1838.
Boone Hall Plantation and Gardens. This still-working plantation is the oldest of its kind in the Charleston area.
Middleton Place. After viewing the house (once torched during the Civil War, its "gentlemen's wing" has been restored to its former glory), be sure to visit the estate's rolling green spaces, lively stableyard, and delightful Butterfly Lakes.
Magnolia Plantation and Gardens. The gardens and trolley tour of rice paddies, slave quarters, and the swamp is the main draw.
Drayton Hall. One of the few remaining plantation homes in the Lowcountry, Drayton Hall was completed in 1742 and lived in by descendants of original family until the 1970s.
Playing Outside
Water plays a major part in the recreation possibilities here, with the Atlantic Ocean and the Ashley and Cooper rivers, as well as myriad tidal creeks and estuaries. You can fish, especially in the Gulf Stream, go on dolphin-watching trips, and kayak. Back on land, tennis and golf are the top tickets.
Sullivan's Island. Head here for family-friendly beaches and a view of Charleston from across the harbor.
Shem Creek. Some of the area's best kayak and stand-up paddleboard outfitters are stationed here (Coastal Expeditions). Charters for deep-sea fishing (private and group boats) also depart from here.
Tennis. Wild Dunes Resort on Isle of Palms reigns for the best tennis camps in the area, and the Family Circle Cup takes place each spring on Daniel Island.
Golf. Golfers rave about the links both on Kiawah Island (the 2012 PGA Championship was played on the Ocean Course there) and at Wild Dunes on Isle of Palms.
Bike. Rent a bike from various outfitters downtown and beyond, and explore Charleston on two wheels. Consider biking the Cooper River Bridge, or taking your bike to the trails at James Island County Park or Palmetto Island County Park, Charlestowne Landing, or Magnolia Plantation and Gardens. Those looking to log miles loop Hampton Park with its new mile-long bike and pedestrian lane.
Run. Although all of downtown makes a great track, the Cooper River Bridge and Hampton Park's mile-long asphalt parcourse, half-mile garden circle, and mile-long bike-pedestrian lane are where the locals go.
Learning Gullah and African-American History
"Gullah" is the name given to the descendants of slaves in the Lowcountry. The term can refer to the people themselves, to their language, or to their culture, now regarded as one of the most distinctive regional cultures of African-American history.
Gullah Tours. These tours cover Charleston, Beaufort, and Hilton Head, and give you a glimpse into the authentic history of the Gullah.
MOJA Arts Festival. During the last week of September and first week of October, African heritage and Caribbean influences on African-American culture are celebrated.
Avery Research for African American History and Culture. Part museum and part archive, this center began as a school in 1865, which trained freed slaves and people of color to be teachers. Today, see artifacts and documentation of the slave era here.
Middleton Place. Eliza's House, built in the 1870s for the freed slaves who stayed on at this plantation, has a fascinating Beyond the Fields exhibition that reveals how reliant this estate was on its former slaves.
Boone Hall Plantation. Take a self-guided tour through the Black History in America exhibition on view in eight original brick slave cabins, or attend a performance at the estate's outdoor Gullah Theater.
Shopping
Charleston has evolved into a shopper's haven. Most of the action happens on King Street, and Upper King has added the Design District, with a new wave of antiques, furniture, and home-fashion stores. Add to this more than 25 art galleries, predominantly in the French Quarter, and there's plenty to browse and buy.
City Market. Sweetgrass baskets, candies, T-shirts, bags, spices, and much, much more are for sale from the vendors here.
Heirloom Book Company. A foodie town deserves this bookstore specializing in vintage cookbooks.
Croghan's Jewel Box. This family-owned gem has sold wedding silver, engagement rings, anniversary presents, and jewelry galore to Charlestonians for more than 100 years.
Hamden Clothing. Find out why New York fashion editors consider this hipster paradise a must-see when they are anywhere in the South.
Magar Hatworks. Milliner Leigh Magar's toppers are tops with Barneys in New York, Martha Stewart, and celebrities galore.
Copper Penny. Designers like Diane Von Furstenberg, Trina Turk, and Millie are well represented on these racks.
Ben Silver. A Charleston institution, this provider of preppie blazers and polo shirts keeps locals looking snappy.
Blue Bicycle Books. The only bookstore downtown sells used, rare, and new books with local ties.
Geo. Birlant's & Co's Antiques. Silver, silver, and more silver abounds here.
City Gallery on Waterfront Park. It's worth a visit to admire the location alone. This gallery houses mainly South Carolina artists.
Getting Away from It All
Charleston itself is a little step off the beaten path, but for those looking to isolate and unwind further, there are options.
Wentworth Mansion. When celebrities want to stay downtown but out of the limelight, they head to this 1886 mansion with its spa, restaurant, and quiet neighborhood a few blocks from King Street.
The Inn at Middleton Place. A super-mod-style hotel in the woodlands adjacent to Middleton Place, this inn affords private access to the plantation grounds.
The Sanctuary at Kiawah Island. Luxury knows no bounds at this hotel with its acclaimed restaurant, spa, and nearby golf courses.
Eating Out
You can't toss a plate for hitting a James Beard Award nominee or winner in Charleston these days. Take advantage of this and try some of these spots for fresh cuisine from Lowcountry farms and artisan purveyors.
Husk and McCrady's. Chef Sean Brock brought the Southern locavore movement into the mainstream with the former and treats you to top-end white-linen dining with the latter.
FIG. Mike Lata's impeccable Lowcountry-accented dishes are born of perfectly sourced, perfectly prepared, and perfectly honest ingredients.
Trattoria Lucca. Italian food never tasted so fine as it does at Chef Ken Vedrinski's neighborhood kitchen.
Peninsula Grill. Break out the fancy clothes for supreme service and gourmet decadence at the Charleston institution. Don't leave without trying the coconut cake.
Macaroon Boutique. Sweet treats that make for great gifts (or simple snacks) are the order of the day here.
Glazed. Find the world's best gourmet snacks before they sell out—usually by noon.
Market Street Sweets. Hit this confectionary to sample cinnamon-and-sugar crusted pecans or benne wafers—a Charleston original.
Ted's Butcherblock. One-stop-shopping for gourmet picnic provisions, Ted's is also a great place to hit for wine tastings.
News & Features
Trip Finder
Store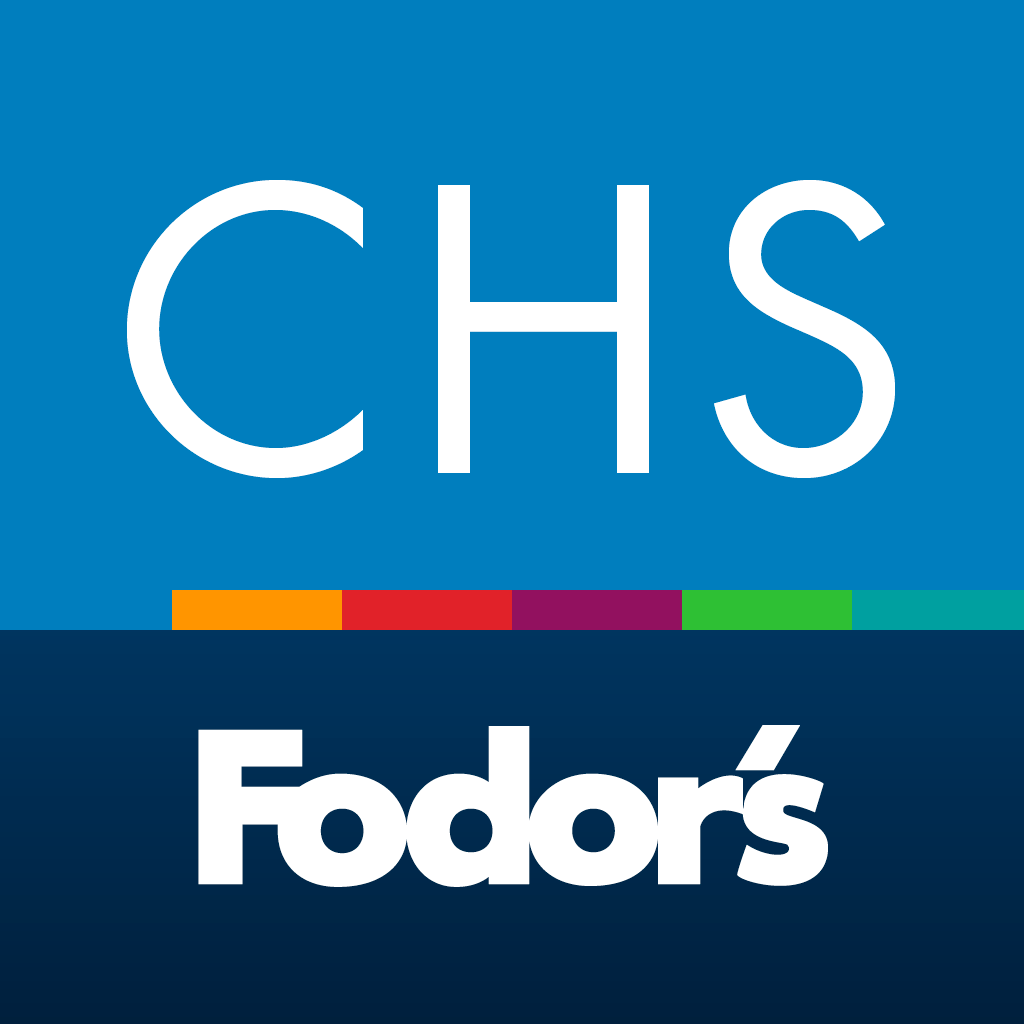 Travel Deals