Air Travel
Air Travel
Generally, more international flights go in and out of John F. Kennedy Airport, more domestic flights go in and out of LaGuardia Airport, and Newark Airport serves both domestic and international travelers.
Airlines and Airports
Airline and Airport Links.com (www.airlineandairportlinks.com) has links to many of the world's airlines and airports.
Airline Security Issues
The Transportation Security Administration (www.tsa.gov) has answers for almost every question that might come up.
Airports
The major air gateways to New York City are LaGuardia Airport (LGA) and JFK International Airport (JFK) in the borough of Queens, and Newark Liberty International Airport (EWR) in New Jersey.
Long layovers don't have to be only about sitting around or shopping. These days they can be about burning off vacation calories. Check out www.airportgyms.com for lists of health clubs that are in or near many U.S. and Canadian airports.
Airport Information
JFK International Airport (New York, NY. 718/244–4444. www.jfkairport.com.)
LaGuardia Airport (New York, NY. 718/533–3400. www.laguardiaairport.com.)
Newark Liberty International Airport (New York, NY. 973/961–6000 or 888/397–4636. www.newarkairport.com.)
Transfers—Car Services
Car services can be a great deal because the driver will often meet you on the concourse or in the baggage-claim area and help you with your luggage. The flat rates and tolls are often comparable to taxi fares, but some car services will charge for parking and waiting time at the airport. To eliminate these expenses, other car services require that you telephone their dispatcher when you land so they can send the next available car to pick you up. New York City Taxi and Limousine Commission rules require that all car services be licensed and pick up riders only by prior arrangement; if possible, call 24 hours in advance for reservations, or at least a half day before your flight's departure. Drivers of nonlicensed vehicles (gypsy cabs) often solicit fares outside the terminal in baggage-claim areas. Don't take them: you run the risk of an unsafe ride, and you'll definitely pay more than the going rate.
Transfers—Taxis and Shuttles
Outside the baggage-claim area at each of New York's major airports are taxi stands where a uniformed dispatcher helps passengers find taxis. Cabs are not permitted to pick up fares anywhere else in the arrivals area, so if you want a taxi, take your place in line. Shuttle services generally pick up passengers from a designated spot along the curb.
New York Airport Service runs buses between JFK and LaGuardia airports, and buses from those airports to Grand Central Terminal, Port Authority Bus Terminal, Penn Station, Bryant Park, and hotels between 23rd and 63rd streets in Manhattan. Fares cost between $12 and $15 one-way and $21 to $27 round-trip. Buses operate from 6:05 am to 11 pm from the airport; between 5 am and 10 pm going to the airport.
SuperShuttle vans travel to and from Manhattan to JFK, LaGuardia, and Newark. These blue vans will stop at your home, office, or hotel. There are courtesy phones at the airports. For travel to the airport, the company recommends that you make your request 24 hours in advance. Fares range from $15 to $23 per person. A shuttle is less expensive than a cab, but factor in extra time for the shuttle's other pick-ups/drop-offs along the way.
Shuttle Service
New York Airport Service (718/875–8200. www.nyairportservice.com.)
SuperShuttle (800/258–3826. www.supershuttle.com.)
Transfers from JFK International Airport
Taxis charge a flat fee of $45 plus tolls (which may be as much as $6) to Manhattan only, and take 35-60 minutes. Prices are roughly $20-$55 for trips to most other locations in New York City. You should also tip the driver.
JFK's clean and fast AirTrain ($5) connects JFK Airport to the New York City Subway and the Long Island Railroad (LIRR)—both of which will take you to Manhattan. The monorail system runs 24 hours. Take it from your terminal at JFK to Howard Beach Station, where you will find the A subway train to take you through Brooklyn and into Manhattan. Alternately, take the AirTrain to Jamaica Station/Sutphin Blvd. to catch either the E subway train, which goes through Queens to Midtown Manhattan, or the LIRR to Queens and Manhattan's Penn Station. Not sure which train to take? Check Hopstop.com for the best route to your destination. Travel between JFK and Midtown Manhattan via the A or E trains takes less than an hour and costs $2.25 in subway fare plus $5 for the AirTrain. The LIRR travels between Penn Station and JFK in around 30 minutes, for a total cost of about $13. When traveling from Manhattan to the Howard Beach station, be sure to take the A train marked "Far Rockaway" or "Rockaway Park," not "Lefferts Boulevard."
JFK Transfer Information
AirTrain JFK (718/244–4444. www.airtrainjfk.com.)
Long Island Railroad (718/217–5477. www.mta.info/lirr.)
Transfers from LaGuardia Airport
Taxis cost $21-$30 plus tip and tolls (which may be as high as $6) to most destinations in New York City, and take at least 20-40 minutes.
For $2.25 (pay with a Metrocard or exact change only) you can ride the M-60 public bus to 106th Street and Broadway on Manhattan's Upper West Side, with connections en route to the Q-48 bus (which will take you to the Main Street subway station in Queens, where you can transfer to the 7 train) and several New York City Subway lines (where you can catch the N, Q, 2, 3, 4, 5, 6, A, B, C, D trains). Allow at least 90 minutes for the entire trip to Midtown.
Transfers from Newark Airport
Taxis to Manhattan cost $50–$70 plus tolls and tip and take 20 to 45 minutes. "Share and Save" group rates are available for up to four passengers between 8 am and midnight—make arrangements with the airport's taxi dispatcher. If you're heading to the airport from Manhattan, there's a $15 surcharge on top of the normal taxi rate.
AirTrain Newark, an elevated light rail system that connects passengers from their airline terminal to New Jersey Transit and Amtrak trains at the Newark Liberty International Airport Station, is an efficient and low-cost way to get to New York City. Total travel time to Penn Station in Manhattan is approximately 30 minutes and costs $12.50. AirTrain runs every 3 minutes from 5 am to midnight and every 15 minutes from midnight to 5 am.
Budget-conscious travelers can take the AirTrain to Newark's Penn Station (which takes five minutes) and then connect to a PATH train, a rail link between the West Side of New York City and New Jersey urban communities, which run to Manhattan 24 hours a day. PATH trains run every 10 minutes on weekdays, every 15 to 30 minutes on weeknights and weekends. After stopping at Christopher Street, one line travels along 6th Avenue, making stops at West 9th Street, West 14th Street, West 23rd Street, and West 33rd Street. Other PATH trains connect Newark Penn Station with the World Trade Center site. PATH train fare is $2.
Coach USA with Olympia Trails buses leave for Grand Central Terminal and Penn Station in Manhattan about every 15 to 30 minutes until midnight. The trip takes roughly 45 minutes, and the fare is $16. Headed from the Port Authority or Grand Central Terminal to Newark, buses run every 20 to 30 minutes. The trip takes 55 to 65 minutes
Newark Airport Information
AirTrain Newark (New York, NY. 888/397–4636. www.airtrainnewark.com.)
Coach USA (877/863–9275. www.coachusa.com.)
Transfers Between Airports
There are several transportation options for connecting to and from area airports including shuttles, AirTrain and mass transportation, and car service or taxi. New York Airport Service runs buses between JFK and LaGuardia airports. AirTrain provides detailed, up-to-the-minute recorded information on how to reach your destination from any of New York's airports. Note that if you arrive after midnight at any airport, you may wait a long time for a taxi. Consider calling a car service, as there is no shuttle service at that time.
Contacts
AirTrain (800/247–7433. www.panynj.gov/airtrain.)
Trip Finder
Store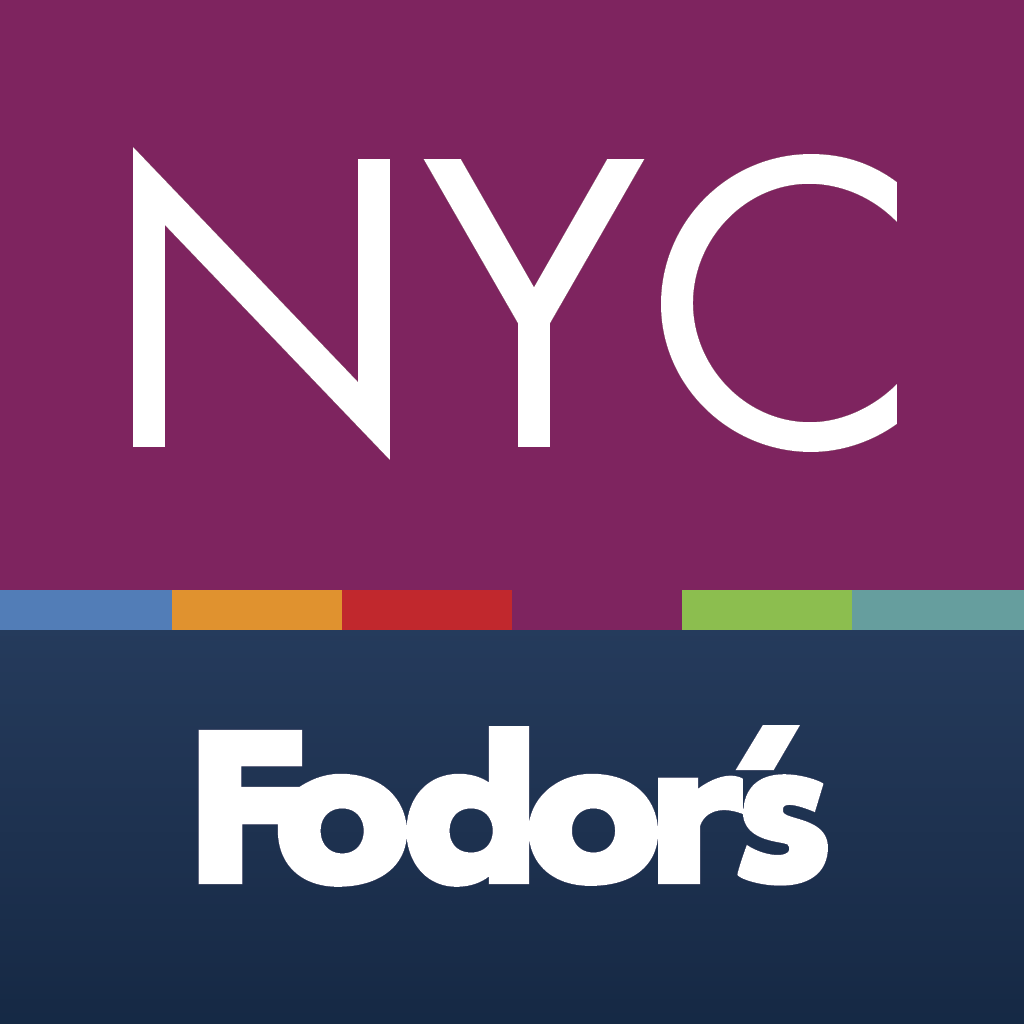 Travel Deals
Forums