Sports and the Outdoors in

New York City
Sports and the Outdoors
The City of New York's Parks & Recreation division lists all of the recreational facilities and activities available through New York's Parks Department. The New York Times's sports section lists upcoming events, times, dates, and ticket information.
Contact Information
Department of Parks & Recreation (New York, NY. 311 in New York City; 212/639–9675. www.nycgovparks.org.)
Baseball
The subway will get you directly to the stadiums of both New York–area major-league teams: the New York Mets play at Citi Field, at the next-to-last stop on the 7 train in Queens, while the Yankees defend their turf at Yankee Stadium in the Bronx, accessible via the B, D, or 4 trains. Affiliated with the Mets, the minor-league Brooklyn Cyclones are named for Coney Island's famous wooden roller coaster. They play 38 home games at KeySpan Park, next to the boardwalk, with views of the Atlantic over the right-field wall and views of historic Astroland over the left-field wall. Most people make a day of it, with time at the beach and amusement rides before an evening game. Take the D, F, or Q subway to the end of the line, and walk one block to the right of the original Nathan's Famous hot dog stand.
For another fun, family-oriented experience, check out the Staten Island Yankees, one of New York's minor-league teams, which warms up many future New York Yankees players. The stadium, a five-minute walk from the Staten Island Ferry terminal, has magnificent views of Lower Manhattan and the Statue of Liberty.
Contact Information
Brooklyn Cyclones (MCU Park, 1904 Surf Ave., at 19th St., Coney Island, Brooklyn, NY, 11224. 718/449–8497. www.brooklyncyclones.com. Subway: D, F, N, Q to Stillwell Ave.)
New York Mets (123-01 Roosevelt Ave., off Grand Central Pkwy., Flushing, Queens, NY, 11368. 718/507–8499. www.mets.com. Subway: 7 to Mets/Willets Pt.)
New York Yankees (Yankee Stadium, 1 East 161st St., at River Ave., Bronx, NY, 10451. 718/293–6000. www.yankees.com. Subway: B, D, 4 to 161st St.–Yankee Stadium, or some Metro-North Hudson Line trains.)
Staten Island Yankees (Richmond County Bank Ballpark, 75 Richmond Terr., St. George, Staten Island, NY, 10301. 718/720–9265. www.siyanks.com.)
Basketball
The New York Knicks arouse intense hometown passions, which means tickets for home games at Madison Square Garden are hard to come by. Try StubHub to score tickets. The Brooklyn Nets are across the river, in the swanky Barclays Center. The stadium is easily reachable by nine different subway lines. The men's basketball season runs from late October through April. The New York Liberty, a member of the Women's NBA, had its first season in 1997. The season runs from mid-May through August, with home games played once again at Madison Square Garden after several years of being in New Jersey.
If the professional games are sold out, try to attend a college game, where New York stalwarts Fordham, Hofstra, and St. John's compete against national top 25 teams during invitational tournaments.
Contact Information
Brooklyn Nets (Barclays Center, 620 Atlantic Ave., at Flatbush Ave., Prospect Heights, Brooklyn, NY, 11217. 917/618–6700 box office. www.nba.com/nets. Subway: 2, 3, 4, 5, B, D, N, Q, R to Atlantic Avenue–Barclays Center.)
Madison Square Garden (4 Pennsylvania Plaza, near W. 32nd St. and 6th Ave., New York, NY, 10001. 212/465–6741. www.msg.com. Subway: 1, 2, 3 to 34th St.–Penn Station.)
New York Knicks (New York, NY. 212/465–5867. www.nba.com/knicks.)
New York Liberty (New York, NY. 212/465–6766 tickets; 212/564–9622 fan hotline. www.wnba.com/liberty.)
Bicycling
In the past couple years, bicycling the streets of Manhattan and many parts of Brooklyn has become more and more mainstream, and much less the sole province of bike messengers and zealots. The city government and biking organizations have both helped make it safer than it had been for decades, and drivers and pedestrians are more aware that bikes are likely to be on the road, too. Check the Department of Transportation's website for a cycling map that maps the best routes, including roads with designated bike lanes, as well as local road rules, including rules for taking a bike on public transit.
For biking under more controlled conditions, head to New York's major parks. Central Park has a 6-mile circular drive with a couple of decent climbs. It's closed to car traffic from 10 am to 3 pm (except the southeast portion between 6th Avenue and East 72nd Street) and 7 pm to 7 am on weekdays, and from 7 pm Friday to 7 am Monday. On holidays it's closed to car traffic from 7 pm the night before until 7 am the day after.
The bike lane along the Hudson River Park's esplanade parallels the waterfront from West 59th Street south to the esplanade of Battery Park City. The lane also heads north, connecting with the bike path in Riverside Park and the promenade between West 72nd and West 110th streets, and continuing all the way to the George Washington Bridge. A two-way bike lane runs along the park's Terrace Drive, a popular route across the park at 72nd Street. From Battery Park it's a quick ride to the Wall Street area, which is deserted on weekends, and over to South Street and a bike lane along the East River.
The 3.3-mile circular drive in Brooklyn's Prospect Park is closed to cars year-round except from 7 am to 9 am (on the northbound East Drive) and 5 pm to 7 pm (on the southbound West Drive) on weekdays. It has a long, gradual hill that tops off near the Grand Army Plaza entrance.
Bike Rentals
Bicycles NYC (1400 3rd Ave., between E. 79th and E. 80th Sts., Upper East Side, New York, NY, 10128. 212/794–2929. www.bicyclesnyc.com. Subway: 4, 5, 6 to 86th St.)
Bicycle Rentals at Loeb Boathouse (Midpark near E. 74th St., East 72nd St. & Park Dr. North, Central Park, New York, NY, 10028. 212/517–2233. www.centralparknyc.org. Apr.–Nov., weekdays 10–6, weekends 9–6. Subway: 6 to 68th St./Hunter College.)
Pedal Pusher Bike Shop (1306 2nd Ave., at E. 69th St., Upper East Side, New York, NY, 10065. 212/288–5592. www.pedalpusherbikeshop.com. Subway: 6 to 68th St./Hunter College.)
Toga Bike Shop (110 West End Ave., at W. 64th St., Upper West Side, New York, NY, 10023. 212/799–9625. togabikes.wix.com/toga. Subway: 1 to 66th St.)
Citi Bike Bicycling Share
New York's bike-sharing program debuted in 2013 with hundreds of stations, the majority in Manhattan south of Central Park, and some others scattered in a few neighborhoods in Brooklyn and Queens. The three-speed, 40-pound, bright-blue bikes, which are either charming or clunky depending on your perspective, are outfitted with lights and bungee cords to secure small bags and other items. They don't come with helmets, though: wearing one is recommended but not mandatory.
After buying a Citi Bike pass, you are able to borrow an unlimited number of the bikes for either 24 hours ($9.95) or 7 days ($25). What is limited is your time with a particular bike—the time between unlocking a bike at one station at returning it to another must be 30 minutes or under, or you'll face additional charges, and these overtime charges add up quickly (all the way to $1,200 for never returning a bike at all). As soon as you return one bike, you're free to get another—even one from the same location.
Before you pull a bike from one of the bays and start the 30-minute clock running, spend a little time planning your route. City Bike's apps are helpful with this, because they show which of the computerized outdoor stations have bikes available, and—just as important—which have empty bays available for when it's time to return your bike.
Contact Information
Citi Bike. The Citi Bike website and apps, for Android and iOS operating systems, will help you locate nearby bike stations and the best route to reach destinations. New York, NY. 855/2453–311 customer service. citibikenyc.com.
Group Bike Rides
Bike New York runs a 40-mile, five-borough bike ride the first Sunday in May. The Five Borough Bicycle Club organizes day and weekend rides. The New York Cycle Club sponsors weekend rides for every level of ability. Time's Up!, a nonprofit advocacy group, leads free recreational rides at least twice a month for cyclists as well as skaters; the Central Park Moonlight Ride, departing from Columbus Circle at 10 pm the first Friday of every month, is a favorite.
Contact Information
Bike New York (New York, NY. 212/870–2080. www.bikenewyork.org.)
Five Borough Bike Club (New York, NY. 347/688–2925. www.5bbc.org.)
New York Cycle Club (no phone. www.nycc.org.)
Time's Up! (New York, NY. 212/802–8222. times-up.org.)
Boating and Kayaking
Central Park has rowboats (plus one Venetian gondola for glides in the moonlight) on the 22-acre Central Park Lake. Rent your rowboat, which holds up to four people, at Loeb Boathouse, near East 74th Street, from April through November ($12 an hour); gondola rides are available only in summer and can be reserved ($30 per half hour); they hold up to six people.
In summer at the Pier 96 Boathouse in Midtown West, you can take a sturdy kayak out for a paddle for free on weekends and weekday evenings from mid-May through mid-October. Pier 40, in the West Village, and the pier at West 72nd Street have similar schedules. Beginners learn to paddle close to shore until they feel ready to venture farther out into open water. More experienced kayakers can partake in the three-hour trips conducted every weekend and on holiday mornings. Because of high demand, there is a lottery to determine who gets to go out each morning; to be entered, you must be at the pier to sign up before 8 am. No reservations are taken in advance. Manhattan Kayak Company gives kayak and stand-up paddleboard (aka SUP) lessons for all levels and runs trips on the Hudson River between May and late September, including a fun New York After Dark tour for $80.
Contact Information
Loeb Boathouse (Midpark near E. 74th St., Central Park, New York, NY, 10128. 212/517–2233. www.thecentralparkboathouse.com/boats.php. Subway: 6 to 68th St./Hunter College.)
Manhattan Kayak Company (The Boathouse, Pier 66, W. 26th St. at 12th Ave., Chelsea, New York, NY, 10001. 212/924–1788. www.manhattankayak.com. Subway: C, E to 23rd St.)
Pier 96 Boathouse (56th St. at the Hudson River, Midtown West, New York, NY, 10019. www.downtownboathouse.org. Subway: 1, A, C, E to 59th St.)
Football
The football season runs from September through December. The enormously popular New York Giants play at MetLife Stadium in East Rutherford, New Jersey. Most seats for Giants games are sold on a season-ticket basis—and there's a long waiting list for those. However, single tickets are occasionally available at the stadium box office or on ticket resale sites like StubHub. The New York Jets also play at MetLife Stadium. Although Jets tickets are not as scarce as those for the Giants, most are snapped up by fans before the season opener.
Contact Information
New York Giants (New York, NY. 201/935–8222 for tickets. www.giants.com.)
New York Jets (New York, NY. 800/469–5387 for tickets. www.newyorkjets.com.)
Ice-Skating
The outdoor rink in Rockefeller Center, open from October through early April, is much smaller in real life than it appears on TV and in movies—though it is as beautiful, especially when Rock Center's enormous Christmas tree towers above it. Tickets are first come, first served, so be prepared to wait—especially around the holidays. And be prepared to pay, too: skating rates are $27 for adults, which doesn't include skate rental ($12), and that only pays for admission during a single 90-minute skating session. The city's outdoor rinks, open from roughly November through March, all have their own character. Central Park's beautifully situated Wollman Rink offers skating until long after dark beneath the lights of the city. Be prepared for daytime crowds on weekends. The Lasker Rink, at the north end of Central Park, is smaller and usually less crowded than Wollman. Chelsea Piers' Sky Rink has two year-round indoor rinks overlooking the Hudson. Skate rentals are available at all rinks. The skating rink at the Winter Village at Bryant Park offers "free" skating, although this doesn't include skate rental ($15–$19) or the likely fee you'll pay to either buy a lock for a locker or have bags checked ($9–$10). Winter Village's rink is open from November through early March, from 8 am to 10 pm Sunday through Thursday and from 8 am to midnight Friday and Saturday. A FastPass (available online, includes skate rental and bag check) allows you to skip the line; it costs $22–$28. Every winter the trendy Standard Hotel, in the Meatpacking District, makes its own tiny ice rink. Skate tickets are $12 and skate rental is $3; the rink, at 848 Washington Street at 13th Street, is open from noon to midnight on weekdays and 9 am to 1 am on weekends. When you're done, cocktails and doughnuts are both ready to take the edge off any chill.
Contact Information
Winter Village at Bryant Park (1065 6th Ave., between 40th and 42nd Sts., Midtown West, New York, NY, 10018. 212/661–6640. wintervillage.org. Subway: B, D, F, M to 42nd St.)
Lasker Rink (Midpark near E. 106th St., 2 Lenox Ave., Central Park, New York, NY, 10026. www.laskerrink.com. Subway: B, C to Cathedral Parkway (110th St.)–Central Park West; 2, 3 to Central Park North (110th St.).)
Rockefeller Center (50th St. at 5th Ave., lower plaza, Midtown West, New York, NY, 10020. 212/332–7654. www.therinkatrockcenter.com. Subway: B, D, F to 47th–50th Sts./Rockefeller Center; E, M to 5th Ave.–53rd St.)
Sky Rink (Pier 61, W. 23rd St. & the Hudson River, Chelsea, New York, NY, 10011. 212/336–6100. www.chelseapiers.com/sr. Subway: C, E to 23rd St.)
Trump Wollman Skating Rink (North of 6th Ave. and Central Park South entrance, between 62nd and 63rd Sts., New York, NY, 10065. www.wollmanskatingrink.com. Subway: A, B, C, D, 1 to 59th St./Columbus Circle.)
Jogging
All kinds of New Yorkers jog, some with dogs or babies in tow, so you'll always have company on the regular jogging routes. What's not recommended is setting out on a lonely park path at dusk. Go running when and where everybody else does. On Manhattan streets, roughly 20 north–south blocks make a mile.
In Manhattan, Central Park is the busiest spot, specifically along the 1.6-mile path circling the Jacqueline Kennedy Onassis Reservoir, where you jog in a counterclockwise direction. A runners' lane has been designated along the park roads; the entire loop road is a hilly 6 miles. A good 1.75-mile route starts at the Tavern on the Green along the West Drive, heads south around the bottom of the park to the East Drive, and circles back west on the 72nd Street park road to your starting point. Riverside Park, along the Hudson River bank in Manhattan, is glorious at sunset. You can cover 4.5 miles by running from West 72nd to 116th Street and back, and the Greenbelt trail extends 4 more miles north to the George Washington Bridge at 181st Street. Other favorite Manhattan circuits are the Battery Park City esplanade (about 2 miles), which connects to the Hudson River Park (about 1.5 miles), and the East River Esplanade (just over 3 miles from East 63rd to East 125th streets).
News & Features
Trip Finder
Store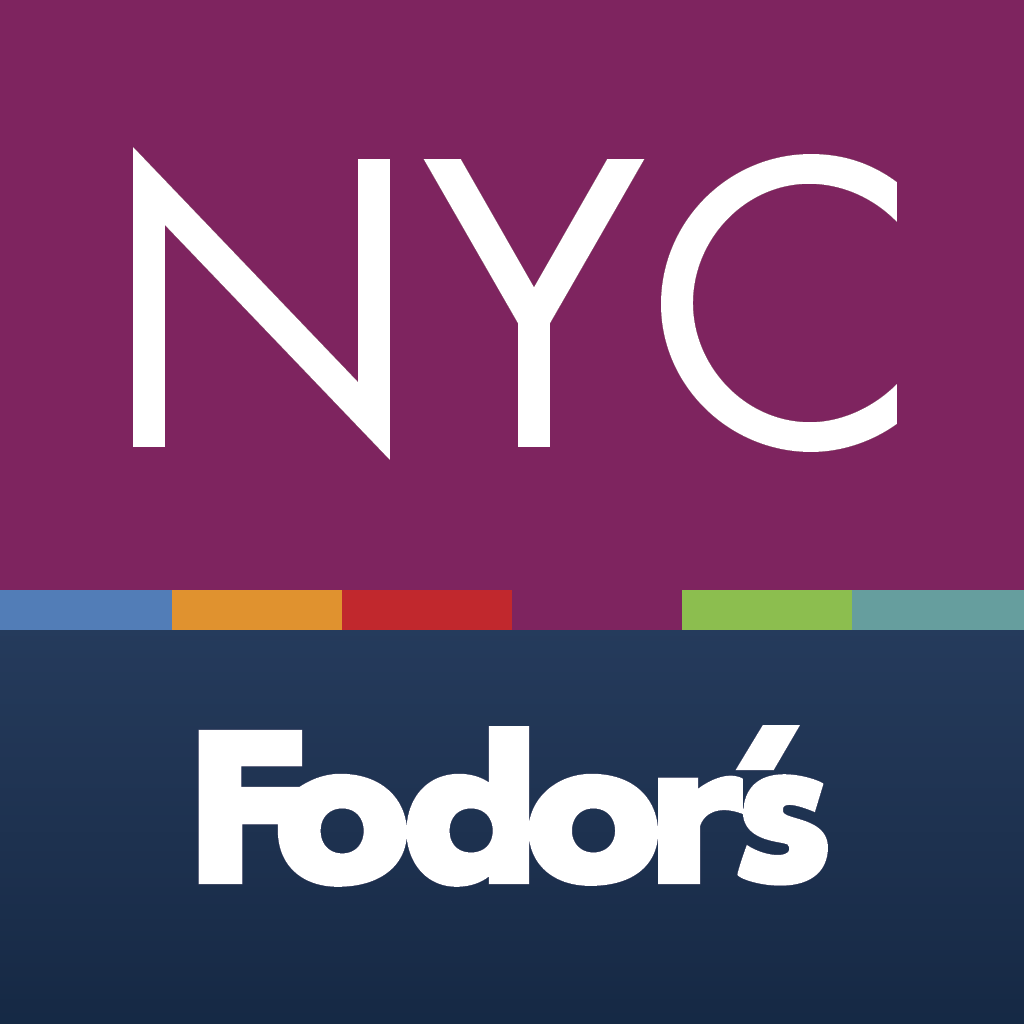 Travel Deals