Tours
Tours
Guided tours are a good option when you don't want to do it all yourself. And not all guided tours are an if-it's-Tuesday-this-must-be-Belgium experience. A knowledgeable guide can take you places that you might never discover on your own, and you may be pushed to see more than you would have otherwise. Tours aren't for everyone, but they can be just the thing for trips to places where making travel arrangements is difficult or time-consuming (particularly when you don't speak the language). Whenever you book a guided tour, find out what's included and what isn't. Also, in most cases prices in tour brochures don't include fees and taxes. And remember that you'll be expected to tip your guide (in cash) at the end of the tour.
Bike and Segway Tours
Cycling is a wonderful way to get a different view of Paris and work off all those three-course "snacks." A number of companies organize bike tours around Paris and its environs (Versailles, Chantilly, and Fontainebleau); these tours always include bikes, helmets, and an English-speaking guide. Costs start at around €25 for a half day; reservations are recommended.
Fat Tire Bike Tours is the best-known anglophone group. In addition to a general orientation bike tour, they organize a nighttime cycling trip that includes a boat cruise on the Seine. Paris à Vélo, C'est Sympa offers thematic tours; the Paris Wakes Up tour, for instance, is a unique spin through Montmartre at 6:30 am.
Information
Fat Tire Bike Tours (24 rue Edgar Faure, 15e, Paris, 75015. 01–56–58–10–54; 866/614–6218 in U.S and Canada. www.fattirebiketoursparis.com.)
Paris à Vélo, C'est Sympa (22 rue Alphonse Baudin, 11e, Paris, 75011. 01–48–87–60–01. www.parisvelosympa.com.)
Boat Tours
There are several boat tour companies operating cruises of one hour to a half-day of sightseeing (and even dining) on the Seine. See the In-Focus on the Seine for more information. Canauxrama organizes leisurely tours year-round in flat-bottom barges along the Canal St-Martin in east Paris. There are four daily departures; the trips last about 2½ hours and have live commentary in French and English. Reservations are required. Paris Canal runs 2½-hour trips with live bilingual commentary between the Musée d'Orsay and the Parc de La Villette from April to mid-November. Reservations are required. Yachts de Paris organizes romantic 2½-hour "gourmand cruises" (for about €198) year-round. Yachts set off every evening at 7:45; you'll be served a three-course meal.
Cruising the Seine on the Batobus is a convenient way to travel between all of the major sites along the river including Notre-Dame, the Louvre, and the Eiffel Tower. A ticket for one day of unlimited hop-on hop-off travel costs €15.
Information
Batobus (Port de la Bourdonnais, 7e, Paris, 75007. 08–25–05–01–01 €0.15 per min. www.batobus.com.)
Canauxrama (13 Quai de la Loire, 19e, Paris, 75019. 01–42–39–15–00. www.canauxrama.com.)
Paris Canal (Paris Canal, Bassin de la Villette, 21 Quai de la Loire, 19e, Paris, 75019. 01–42–40–96–97. www.pariscanal.com.)
Yachts de Paris (Port Henri IV, 4e, Paris, 75004. 01–44–54–14–70. entreprises.yachtsdeparis.fr/.)
Bus Tours
The two largest bus-tour operators are Cityrama, with 90-minute double-decker tours for €29, and Paris Vision, a two-hour luxury coach tour for €18. Both have headsets for commentary in more than a dozen languages. For a more intimate—albeit expensive—tour of the city, Paris Vision also runs minibus excursions with a multilingual tour operator from €63. Paris L'OpenTour gives tours in a London-style double-decker bus with English or French commentary over individual headsets. You can catch the bus at any of 50 pickup points; tickets cost €29 for one day, €32 for unlimited use for two days. Les Cars Rouges also has hop-on–hop-off tours on double-decker London-style buses, but with only nine stops. A ticket good for two consecutive days costs €26.
Low-cost Foxity tours depart from the Madeleine and offer a 90-minute tour for €14. Headphones provide a guided visit in one of nine languages. With both day and night tours, the tour takes visitors around most of central Paris and offers rare handicap access. For a more economical and commentary-free trip, take a regular Parisian bus for a mere €1.70 per ticket. A special Montmartrobus (€1.70) runs from the Anvers métro station to the top of Montmartre's winding streets. The RATP's Balabus goes from Gare du Lyon to the Grand Arche de la Défense, passing by dozens of major sights on the way. The Balabus runs from mid-April through September; tickets are €1.70 each, with one to three tickets required, depending on how far you travel.
Information
Foxity (3 rue de la Chaussée d'Antin, 9e, Paris, 75009. 01-40-17-09-22. www.foxity.com.)
Les Cars Rouge (17 Quai de Grenelle, 15e, Paris, 75015. 01–53–95–39–53. www.carsrouges.com.)
Paris L'OpenTour (13 rue Auber, 9e, Paris, 75009. 01–42–66–56–56. www.parislopentour.com.)
Pariscityvision.com (01–44–55–61–00. www.pariscityvision.com.)
RATP (3246 €0.34 per min. www.ratp.fr.)
Minibus Tours
Paris Trip and Paris Major Limousine organize tours of Paris and environs by limousine, Mercedes, or minibus (for 4–15 passengers) for a minimum of four hours. Chauffeurs are bilingual. The price varies from €260 to €400.
Information
Paris Major Limousine (199 bld. Malesherbes, 17e, Paris, 75017. 01–44–52–50–00. www.1st-limousine-services.com.)
Paris Trip (2 Cité de Pusy, 17e, Paris, 75017. 01–56–79–05–23. www.paris-trip.com.)
Special-Interest and Walking Tours
Has it been a while since Art History 101? Paris Muse can help guide you through the city's museums; with its staff of art historians (all native English-speakers) you can crack the Da Vinci code or gain a new understanding of hell in front of Rodin's sculpted gates. Rates run from €90 to €280, including museum admission.
If you'd like a bit of guidance flexing your own artistic muscles, catch a themed photography tour with Paris Photo Tours. Run by the transplanted Texan Linda Mathieu, these relaxed tours are perfect for first-time visitors and anyone hoping to improve their photography abilities.
Sign up with Chic Shopping Paris to smoothly navigate the city's shopping scene. You can choose a set tour, such as Shabby Chic (vintage–secondhand places) or Made in France (unique French products), or ask for an itinerary tailor-made to your interests. Tours start at €100.
Edible Paris, the brainchild of food writer and Fodor's updater Rosa Jackson, is a customized itinerary service for food-oriented visitors. Submit a wish list of your interests and guidelines for your tastes, and you'll receive a personalized itinerary, maps, and restaurant reservations on request. Prices start around €125 per half day. If you'd like a behind-the-scenes look at food in the capital, contact Culinary Concepts; Stephanie Curtis's tours will take you to Rungis, the gigantic professional food market on the outskirts of Paris, at €120 per person. The Rungis trip starts at 5 am and must be booked a month ahead with a minimum of three people. Or try the bread, cheese, and wine walking tour for €120, which takes you into cheese and wine cellars and to the wood-burning ovens at the celebrated Poîlane bakery.
Paris by Mouth, the most popular English-language website about eating and drinking in Paris, offers tasting tours led by local food writers. Group tours, which run every day of the week, are available for groups of two to six people (€75 euros per person). Private tours and larger group tours are available upon request; you can also add on a wine tasting, shared lunch, or baguette-making class.
The team at Paris Walking Tours offers a wide selection of tours, from neighborhood visits to museum tours and theme tours such as Hemingway's Paris, and the Marais, Montmartre, and Latin Quarter itineraries. The guides are knowledgeable, taking you into less trammeled streets and divulging interesting stories about even the most unprepossessing spots. A two-hour group tour costs €12. For a more intimate experience, Context Paris offers specialized in-depth tours of the city's art and architecture by English-speaking architects and art historians. Prices range from €40 per person for a two-hour general tour, to €75 per person for a three-hour Medieval Architecture tour; private tours range from €170 per group (maximum five people) for a two-hour Introductory Paris walk, to €550 for a group visit plus €90 per person for a four-hour gourmet lunch and history of French gastronomy tour.
Black Paris Tours offers tours exploring the places made famous by African-American musicians, writers, artists, and political exiles. Tours include a four- to five-hour walking-bus-métro tour (€90) that offers first-time visitors a city orientation and a primer on the history of African-Americans in Paris. For those interested in getting behind the scenes at the Château de Versailles, French Links has more than 150 fully customizable themed tours, including Jewish Paris, Normandy Beaches, and Champagne Houses, from €575 per half day. Secrets of Paris offers a Naughty Paris theme tour for ladies, with visits to female-friendly adult toy and racy lingerie boutiques, erotic art galleries, the city's sexiest cocktail bars, and recommendations for naughty cabarets and couples-only clubs, as well as personally designed walking tours throughout Paris's neighborhoods and the surrounding areas including Chantilly and other sites.
A list of walking tours is also available from the Caisse Nationale des Monuments Historiques, in the weekly magazine Pariscope, and in L'Officiel des Spectacles, which lists walking tours under the heading "Conférences" (most are in French, unless otherwise noted). The magazines are available at the press kiosk.
Information
Black Paris Tours (01–46–37–03–96; 972/325–8516 U.S. Office. www.blackparistour.com.)
Centre des monuments nationaux (Bureau des Visites/Conférences, Hôtel de Sully, 62 rue St-Antoine, 4e, Paris, 75004. 01–44–61–21–00. www.monuments-nationaux.fr.)
Chic Shopping Paris (09–77–19–77-85; 573/355–9777 U.S. Office. www.chicshoppingparis.com.)
Context Paris (09–75–18–04–15; 800/691–6036 U.S. Office. www.contexttravel.com.)
Edible Paris (www.edible-paris.com.)
Paris by Mouth (www.parisbymouth.com.)
Paris Muse (06–73–77–33–52. www.parismuse.com.)
Paris Photo Tours (425/281–4649 U.S. office. www.parisphototours.com.)
Paris Walks (12 passage Meunier, St Denis, 93200. 01–48–09–21–40. www.paris-walks.com.)
Secrets of Paris (01–71–20–42–27. www.secretsofparis.com.)
News & Features
Trip Finder
Store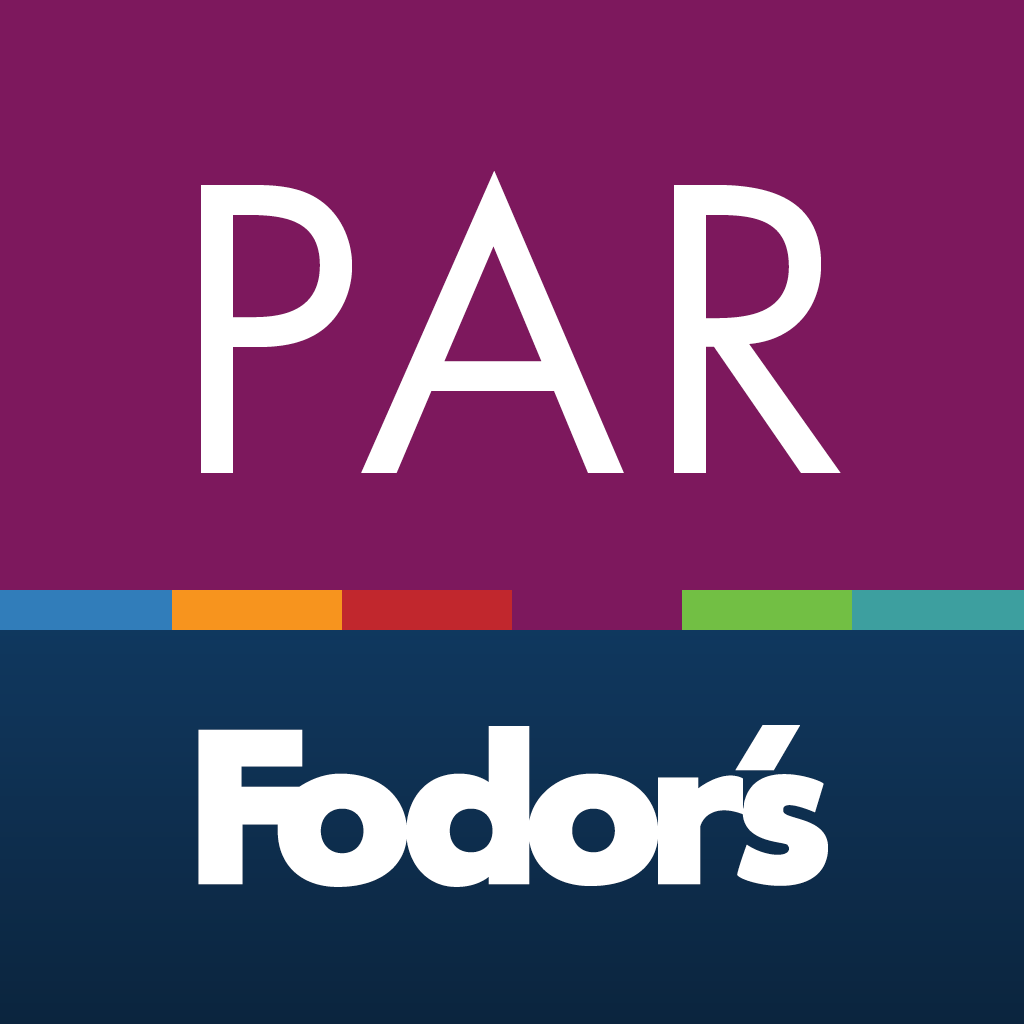 Travel Phrases
Learn French phrases while you're on the go!
Download Now
Travel Deals
Forums