Paris
Feature
Paris With Kids
Paris is often promoted as an adult destination, but there's no shortage of children's activities to keep the young 'uns busy, not to mention that many of the city's top attractions have carousels parked outside them in summer. Make sure to buy a Pariscope (found at most newsstands) and check the enfants section for current children's events. In addition to what's below, sites of particular interest to children are marked with a family icon.
Museums
Paris has a number of museums that cater to the young and the young at heart. They're a great place to occupy restless minds, especially if the weather is bad. The Cité des Sciences et de l'Industrie (the Museum of Science and Industry), at the Parc de la Villette, is an enormous science center, and the children's area is divided into two main sections: one for children from 2 to 7 years of age; another for those from 5 to 12. Interactive exhibits allow kids to do everything from building a house and comparing their body to that of a favorite animal, to learning about communications systems throughout history, from the Tom Tom to the satellite. The Musée de la Poupée (the Doll Museum) is a cozy museum in the heart of the Marais, with a collection of more than 500 dolls dating back to the 1800s, complete with costumes, furniture, and accessories. Labels might be in French, but they're not really the point anyway, and the museum features a "Doll Hospital," where "sick" dolls and plush toys come to be repaired; the doctor (restauratrice) is in two Thursdays a month, but free estimates are offered throughout the week. The Palais de la Découverte (the Palace of Discovery) has high-definition, 3-D exhibits covering everything from chemistry, biology, and physics to the weather, so there's bound to be some interesting dinner conversation when the day is done. Many of the displays are in French, but that doesn't stop most kids from having a blast; hands down, the choice between this and the Louvre is a no-brainer.
Sites and Shows
A zoo is usually a good bet to get the kids' attention—although you might want to keep in mind that most European zoos aren't as spacious as American zoos. The Ménagerie at the Jardin des Plantes is an urban zoo dating from 1794 and home to more than 240 mammals, 400 birds, 270 reptiles, and a number of insects. The renovated Parc Zoologique, in the Bois de Vincennes, reopened in 2014. The Musée de la Chasse et de la Nature, run by the François Sommer Foundation in the Marais, is another place to get up close and personal with ferocious lions, tigers, and one in-your-face polar bear—these animals just aren't alive. An impressive collection of taxidermy trophies takes children on a safari to discover man's relationship with animals through art, stuffed animals, and hunting gizmos. When it comes to spectacles, what child would pass up the circus? There are several in the city, and the Cirque de Paris has a special feature called a "Day at the Circus"—your kids (and you) can learn some basics like juggling and tightrope walking, then you can lunch with the artists and see a performance in the afternoon. Less interactive are Les Guignols, French puppet shows: the original Guignol was a marionette character created by Laurent Mourguet, supposedly in his own likeness, celebrating life, love, and wine. Today the shows are primarily aimed at children, and are found in open-air theaters throughout the city in the warmer months. Check out the Champs-Élysées, Parc Montsouris, Parc des Buttes-Chaumont, Jardin du Luxembourg, and the Parc Floral in the Bois de Vincennes. Even if they don't understand French, kids are usually riveted. Of course, the best sight in Paris is the city itself, and a boat ride on the Seine is a must for everyone. It's the perfect way to see the sights, rest weary feet, and, depending on which option you choose, lunch or dinner may be part of the treat.
Expending Energy
Most kids are thrilled (at least more than the grown-ups) at the prospect of climbing innumerable stairs to be rewarded with cool views: the Eiffel Tower is the quintessential Paris climb, but Notre-Dame gets extra points for the gargoyles, and the Arc de Triomphe is a good bet, since it's at the end of the Champs-Élysées. When it comes to open spaces for running around, Paris has lots of park options, with extra attractions in summer when kids can work off steam on the trampolines or ride ponies at the Jardin des Tuileries. The Jardin du Luxembourg has a playground and a pond where kids can rent miniature boats, and the Bois de Boulogne has a zoo, rowboats, bumper cars, and lots of wide-open spaces. Ice-skating is seasonal but always a thrill, and from mid-December through February several outdoor Paris sites are turned into spectacular ice-skating rinks with Christmas lights, music, and instructors. The rinks are free to the public; skate rental for adults costs €5. The main rink is at Place de l'Hôtel de Ville, the square in front of City Hall.
Underground Paris
There's something about exploring underground that seems to fascinate kids, at least the older ones. Les Égouts, the Paris sewer system, has a certain gross factor but isn't actually that disgusting. Keep in mind, though, that the smell is definitely ranker in the summer months. At the Catacombs, in Montparnasse, dark tunnels filled with bones are spookily titillating—at least for those not prone to nightmares. For some cheap underground entertainment without the ick factor, the métro itself can be its own sort of adventure, complete with fascinating station art such as the submarine decor at Arts-et-Metiers, the colorful Parisian timeline murals at Tuileries, or the Egyptian statues of the Louvre–Rivoli station. A good tip: métro lines 1 and 14 feature driverless trains that let you sit at the very front; kids love the zooming sensation that they're driving.
And for Treats
All that fun will no doubt bring on an appetite, and there's no shortage of special places to stop for a snack in Paris. La Charlotte de l'Isle (24 rue St-Louis-en-l'Ile), on the Ile Saint Louis, is a whimsically decorated tearoom known for its hot chocolate—deliciously thick and yummy, unlike what American children are usually used to. Just down the street is Berthillon, renowned for its decadent ice cream—though the Amorino gelaterias give it a run for its money. And when in need, a pâtisserie selling chocolate croissants is never hard to find. French children adore the pastel clouds of meringue (which resemble hardened whipped-cream puffs) that decorate almost every bakery's window, and there are all sorts of cookies to tempt a smile from a tired tot.
Updated: 2014-07-07
News & Features
Trip Finder
Store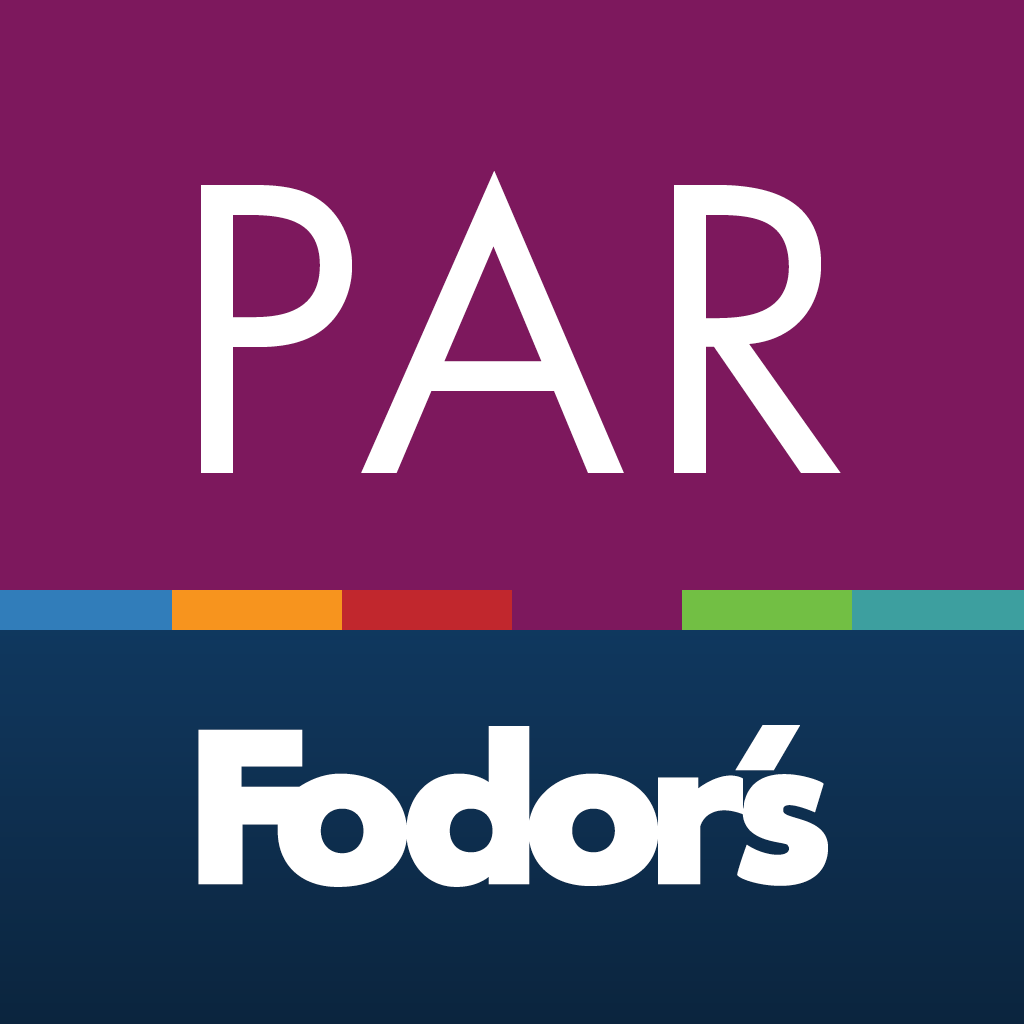 Travel Phrases
Learn French Phrases before or while you're on the go!
Learn More
Travel Deals