Paris
Feature
Paris Today
Bienvenue à Paris! Or, welcome to Paris! Although it may seem as if time stands still in this city—with its romantic buildings and elegant parks and squares—there's an undercurrent of small but significant changes happening here that might not be immediately obvious.
Today's Paris . . .
... is greener. Parisians are breathing a little easier today as the city moves toward a more eco-friendly lifestyle. Emission-free buses and the city's first completely electric riverboat made the capital a little more eco-friendly in 2013. And although the image of intellectuals sitting in a café, cigarette in hand, has largely disappeared since a smoking ban was instituted in 2008, the city is now encouraging locals to trash their butts in 10,000 specially designed trash cans. The city is also cutting down on smog with its popular Vélib' municipal bikes and AutoLib' car-sharing service. In addition to the gradual replacement of paved streets with more aesthetically pleasing cobblestones and widening the tree-lined sidewalks, the city is slowly implementing an ambitious project to permanently pedestrianize the expressways along the Seine, following the success of Paris Plage, the yearly beach party along the river. Even rooftops are going green with gardens and solar panels popping up in several arrondissements.
... is healthier. Paris is a gastronomic capital, so you'll always be able to find macarons and foie gras (despite a poll confirming that 29% of the population forgo the latter delicacy for "ethical reasons"). But Parisians are opening up to more diverse dining options and healthier lifestyles. Gluten-free visitors can indulge in a traditional French pastry at Helmut Newcake, France's first gluten-free bakery. Lactose intolerant gelato lovers can swoon at the dairy-free options at Amorino. Parisians are also moving their bodies. Ever-expanding gym facilities and yoga studios are also making exercising more culturally acceptable than ever before—not that the French had a huge weight problem to begin with.
... is friendlier. In an attempt to woo more travelers, the Paris Chamber of Commerce and Industry and the Regional Tourism Committee jointly issued a pamphlet called "Do You Speak Touriste?" in 2013. The publication highlights how to treat 11 different visiting nationalities. What do they say about American tourists? They expect speedy service and a proficiency in English, for starters. They also "demand Wi-Fi and prefer to have dinner at 6 pm."
… is tech-savvy. New gadgets and gizmos are popping up everywhere since an ongoing government program began encouraging innovation. The result? Centers like the Gaîté Lyrique mix technology with art on a daily basis. Google opened the Google Cultural Institute in late 2013 (an event shunned by the country's cultural minister), which includes a permanent exhibit at the Pavillon de l'Arsenal. Versailles enlists the latest technology to engage visitors, and the Louvre uses Nintendo 3DS systems as their audioguides. Even bakeries are giving a nod to the future by letting you pay directly at an automated machine.
... is swankier. Did somebody say there's a recession? If so, the hospitality industry has been too busy building new luxury palace hotels in Paris to have heard the news. The glamorous Ritz Hotel in Place Vendôme is scheduled to reopen by early 2015 after undergoing a €140 million facelift. That's pennies compared to The Peninsula Paris, whose renovation of a century-old building near the Arc de Triomphe cost a whopping €338 million.
... is artistic. In 2014, the city was abuzz about the hugely anticipated reopening of the Musée Picasso. After extensive renovation work, including bulletproof windows at €12,000 a pop, the museum will occupy the entire Hôtel Salé, vastly increasing its original size. Le BAL LAB in Montmartre is a new independent center for documentary images, and the historic Gaïté Lyrique reopened as a digital arts center in 2011.
... is open on Sunday. Since the fall of 2013, "Yes Weekend" demonstrations by Parisian workers have encouraged the government to further relax laws banning stores from opening on Sunday. Change has come gradually, with shops in tourist areas already exempt. The Marais, the Avenue des Champs-Élysées, and St-Germain-des-Prés are among the liveliest places to go on weekends, but other neighborhoods aren't the ghost towns they once were. As recently as five years ago, Paris was still largely deserted in August when the locals fled to the countryside and beaches, leaving a wake of closed shops and restaurants. Today the city is very much alive throughout the summer, with outdoor music festivals, the beach along the Seine that is Paris Plage.
... is sweeter. Paris has always been a haven for anyone with a sweet tooth, but in the past few years there has been a veritable explosion of sugary temptations, from Ladurée's newest tearoom at the Château de Versailles and the stiff competition among the city's macaron makers to the widespread craze for Italian gelato shops such as Grom, Amorino, Pozzetto, Deliziefollie, and Gelati d'Alberto. No room for a full dessert? Opt for the Café Gourmand, served in many trendy cafés, which is an espresso served with an artistic array of minipastries.
... is friendlier. One area where fraternité has evolved is with French service: although North Americans, raised on the principle that the customer is always right, may find servers and store clerks a bit curt (and not always so efficient), Paris has become friendlier than it once was. Everyone seems to be sufficiently over that unpleasant "freedom fry" scuffle in 2003, and a changing political climate sees more and more similarities between the Anglo-Saxon and French societies. Many of Paris's waiters have discovered that happy American tourists tip better than unhappy ones—even when the 15% service fee is already included in the bill. That's not to say that service is delivered with a smile everywhere; it never hurts to learn a few French phrases, which will almost always reward you with warmer welcomes.
What's Hot
Place de la République kicked cars to the curb with a €35 million overhaul in 2014. While the bronze statue of Marianne still dominates the square, it's now a kid-friendly zone (complete with a wading pool) and a serene place to sneak a peek at the locals lounging beneath the 150 newly planted trees.
By the end of 2014, Guy Savoy will have relocated his award-winning Monnaie de Paris to an 18th-century palace at Quai de Conti. Savoy will launch a second restaurant, Metal Café, an outdoor brasserie where five pedestrian streets will create a shortcut between the Louvre and Odéon.
Costing a cool €30 million, Les Berges, a waterfront walk along the Left Bank between the Eiffel Tower and the Louvre, is open for business—if your business is sipping rosé at Faust Terrace, playing backgammon at the Centipede, or working off that baguette gut at nine fitness stations. Hang out with real Parisians at the scattering of cafés and restaurants, or grab a seat at the amphitheater near the Musée d'Orsay.
Once described by Hemingway as being "full of nocturnal pleasure-seekers," Paris was named the "European capital of boredom" by the newspaper Le Monde a few years ago. To help prevent Paris from turning into the City of Lights Out, the city elected its first "Nightlife Mayor" in late 2013. Clement Léon, 31, promises a club scene to rival such European hotspots as Berlin, London, and Barcelona. Said Léon: "We can't afford to become the laughing stock of Europe."
Updated: 2014-07-07
News & Features
Trip Finder
Store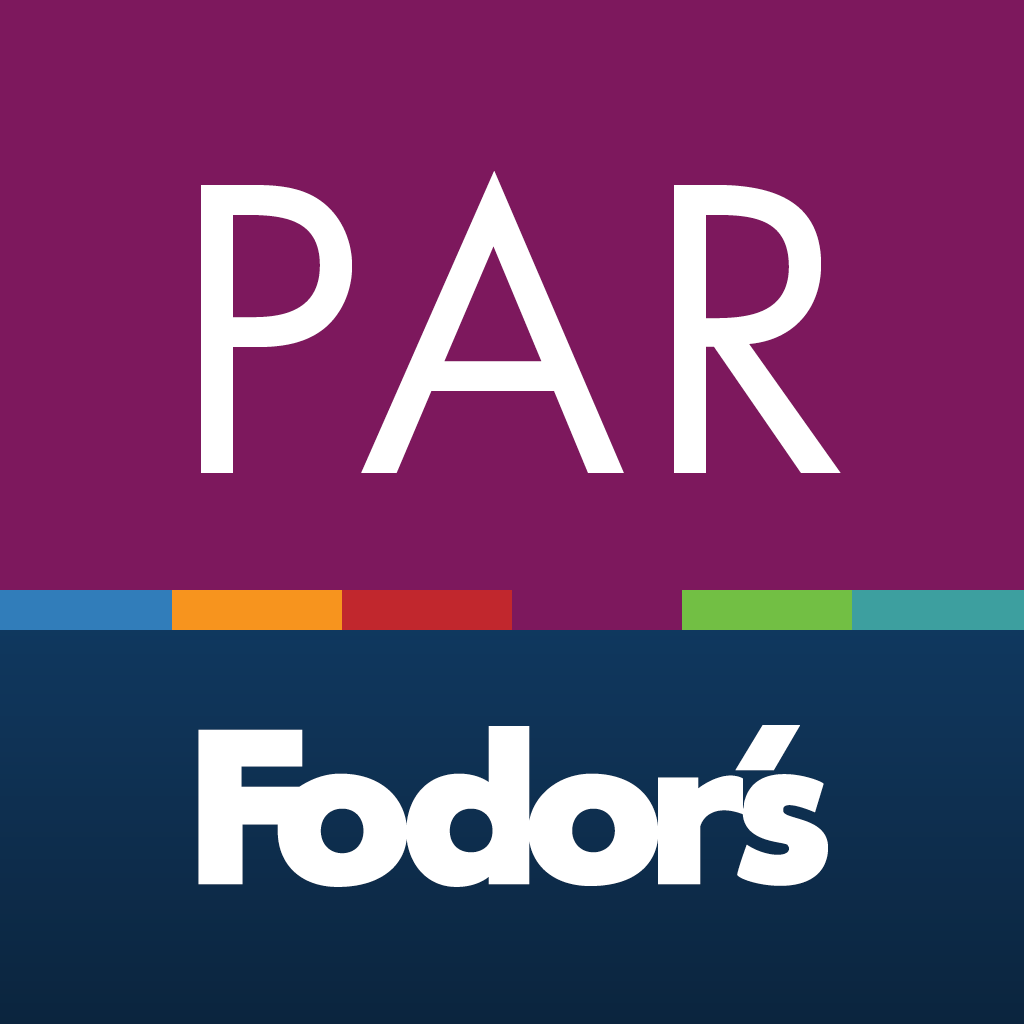 Travel Phrases
Learn French Phrases before or while you're on the go!
Learn More
Travel Deals