Air Travel
Air Travel
Flying time to London is about 6½ hours from New York, 7½ hours from Chicago, 11 hours from San Francisco, and 21½ hours from Sydney.
For flights out of London, the general rule is that you arrive one hour before your scheduled departure time for domestic flights and two hours before international flights for off-peak travel.
Airline Security Issues
Transportation Security Administration (866/289–9673. www.tsa.gov.)
Airports
International flights to London arrive at either Heathrow Airport (LHR), 15 miles west of London, or at Gatwick Airport (LGW), 27 miles south of the capital. Most flights from the United States go to Heathrow, which is the busiest and is divided into five terminals, with Terminals 3, 4, and 5 handling transatlantic flights. Gatwick is London's second gateway. It has grown from a European airport into an airport that also serves dozens of U.S. destinations. A smaller third airport, Stansted (STN), is 35 miles northeast of the city. It handles mainly European and domestic traffic, although there's also scheduled service from New York. Two smaller airports, Luton (LTN), 30 miles north of town, and business-oriented London City (in East London E16) mainly handle flights to Europe.
Airport Information
Gatwick Airport (0844/892–0322. www.gatwickairport.com.)
Heathrow Airport (0844/335–1801. www.heathrowairport.com.)
London City Airport (020/7646–0088. www.londoncityairport.com.)
Luton Airport (01582/405–100. www.london-luton.co.uk.)
Stansted Airport (0844/355–1803. www.stanstedairport.com.)
Ground Transportation
London has excellent if pricey bus and train connections between its airports and central London. If you're arriving at Heathrow, you can pick up a map and fare schedule at the Transport for London (TfL) Information Centre located in the Underground station serving Terminals 1, 2, and 3. Train service can be quick, but the downside (for trains from all airports) is that you must get yourself and your luggage to the train via a series of escalators and connecting trams. Airport link buses (generally National Express Airport buses) may ease the luggage factor and drop you closer to central hotels, but they're subject to London traffic, which can be horrendous and make the trip drag on for hours. Taxis can be more convenient than buses, but beware that prices can go through the roof. Airport Travel Line has additional transfer information and takes advance booking for transfers between airports and into London. The BAA (British Airport Authority) website is a useful resource, giving all transport options from Gatwick, Heathrow, and Stansted.
Heathrow by Bus: National Express buses take one hour to reach the city center (Victoria) and costs £5 one-way and £10 round-trip. A rival service, easyBus, offers buses from as little as £2. The National Express Hotel Hoppa service runs from all airports to around 20 hotels located near the airport (£4). Alternatively, nearly every hotel in London itself is served by the Hotel By Bus service. Fares to central London average around £22. SkyShuttle also offers a shared minibus service between Heathrow and any London hotel. The N9 night bus runs every half hour from midnight to 5 am to Trafalgar Square; it takes an hour and costs £4.
Heathrow by Train: The cheap, direct route into London is via the Piccadilly line of the Underground (London's extensive subway system, or "Tube"). Trains normally run every four to eight minutes from all terminals from early morning until just before midnight. The 50-minute trip into central London costs £4.50 one-way and connects with other central Tube lines. The Heathrow Express train is comfortable and convenient, if costly, speeding into London's Paddington station in 15 minutes. Standard one-way tickets cost £16.50 (£32 round-trip) and £26 for first class. Book ahead (online is the cheapest option, at a counter/kiosk less so), as tickets are more expensive to buy on board. There's daily service from 5:10 am (5:50 am on Sunday) to 11:25 pm (10:50 pm on Sunday), with departures every 15 minutes. The Heathrow Connect service leaves from Paddington station and makes five local stops before arriving at Terminals 1, 3, and 5. At 25 minutes, journey time is only slightly slower than the Express and one-way tickets are £7.90.
Gatwick by Bus: Hourly bus service runs from Gatwick's north and south terminals to Victoria station with stops at Hooley, Coulsdon, Mitcham, Streatham, Stockwell, and Pimlico. The journey takes up to 90 minutes and costs from £4.50 one-way. The easyBus service runs a service to west London (Fulham) from as little as £2; the later the ticket is booked online, the higher the price (up to £10 on board).
Gatwick by Train: The fast, nonstop Gatwick Express leaves for Victoria station every 15 minutes 5:15 am–midnight. The 30-minute trip costs £16.90 one-way, £23 round-trip. Book in advance, as tickets cost more on board. The First Capital Connect rail company's nonexpress services are cheaper; Capital Connect train runs regularly throughout the day until midnight to St. Pancras International, London Bridge, and Blackfriars stations; departures are every 15 to 30 minutes, and the journey takes almost one hour. Tickets are from £8 one-way. FlyBy service to Victoria (£10 single) is not express, but the fare applies only on trains operated by Southern Trains.
Stansted by Bus: Hourly service on National Express Airport bus A6 (24 hours a day) to Victoria Coach station costs from £10 one-way, £17 round-trip, and takes about 1 hour and 40 minutes. Stops include Golders Green, Finchley Road, St. John's Wood, Baker Street, Marble Arch, and Hyde Park Corner. The easyBus service to Victoria via Baker Street costs from £2.
Stansted by Train: The Stansted Express to Liverpool Street station (with a stop at Tottenham Hale) runs every 15 minutes 4:10 am–11:25 pm daily. The 45-minute trip costs £18.80 one-way, £26.70 round-trip if booked online. Tickets cost more when purchased on board.
Luton by Bus and Train: A free airport shuttle runs from Luton Airport to the nearby Luton Airport Parkway station, from which you can take a train or bus into London. From there, the First Capital Connect train service runs to St. Pancras, Farringdon, Blackfriars, and London Bridge. The journey takes about 25 minutes. Trains leave every 10 minutes or so from 5 am until midnight. Single tickets cost £13.50. The Green Line 757 bus service from Luton to Victoria station runs three times an hour, takes about 90 minutes, and costs from £14 (£15 return).
Heathrow, Gatwick, Stansted, and Luton by Taxi: This is an expensive and time-consuming option. The city's congestion charge (£8) may be added to the bill if your hotel is in the charging zone, you run the risk of getting stuck in traffic, and if you take a taxi from the stand, the price will be even more expensive (whereas a minicab booked ahead is a set price). The trip from Heathrow, for example, can take more than an hour and cost more than £50.
Transfers Between Airports
Allow at least two to three hours for an interairport transfer. The cheapest option—but most complicated—is public transport: from Gatwick to Stansted, for instance, you can catch the nonexpress commuter train from Gatwick to Victoria station, take the Tube to Liverpool Street station, then catch the train to Stansted from there. To get from Heathrow to Gatwick by public transport, take the Tube to King's Cross, then change to the Victoria line, get to Victoria station, and then take the commuter train to Gatwick.
The National Express Airport bus is the most direct option between Gatwick and Heathrow. Buses pick up passengers every 15 minutes from 5:20 am to 11 pm from both airports. The trip takes around 70 minutes, and the fare is £19.50 one-way. It's advisable to book tickets in advance. National Express buses between Stansted and Gatwick depart every 30 to 45 minutes and take around 3 hours and 45 minutes. The adult single fare is £30.20. Some airlines may offer shuttle services as well—check with your travel agent in advance of your journey.
Contacts
easyBus (www.easybus.co.uk.)
First Capital Connect (0845/026–4700. www.firstcapitalconnect.co.uk.)
Gatwick Express (0845/850–1530. www.gatwickexpress.com.)
Heathrow Express (0845/600–1515. www.heathrowexpress.com.)
National Express (08717/818–178. www.nationalexpress.com.)
SkyShuttle (0845/481–0960. www.skyshuttle.co.uk.)
Stansted Express (0845/600–7245. www.stanstedexpress.com.)
Transfer Information
Airport Travel Line (0871/200–2233. www.travelline.co.uk.)
Flights
British Airways is the national flagship carrier and offers mostly nonstop flights from 16 U.S. cities to Heathrow and Gatwick airports, along with flights to Manchester, Birmingham, and Glasgow. It also offers flights to New York from London City Airport near Docklands.
Airline Contacts
American Airlines (800/433–7300; 0844/499–7300 in London. www.aa.com.)
British Airways (800/247–9297; 0844/493–0787 in London. www.ba.com.)
Delta Airlines (800/241–4141 for international reservations; 0871/221–1222 in London. www.delta.com.)
United Airlines (800/864–8331 for international reservations; 0845/607–6760 in London. www.united.com.)
US Airways (800/428–4322 for international reservations; 0845/600–3300 in London. www.usairways.com.)
Virgin Atlantic (800/862–8621; 0844/209–7777 in London. www.virgin-atlantic.com.)
Trip Finder
Store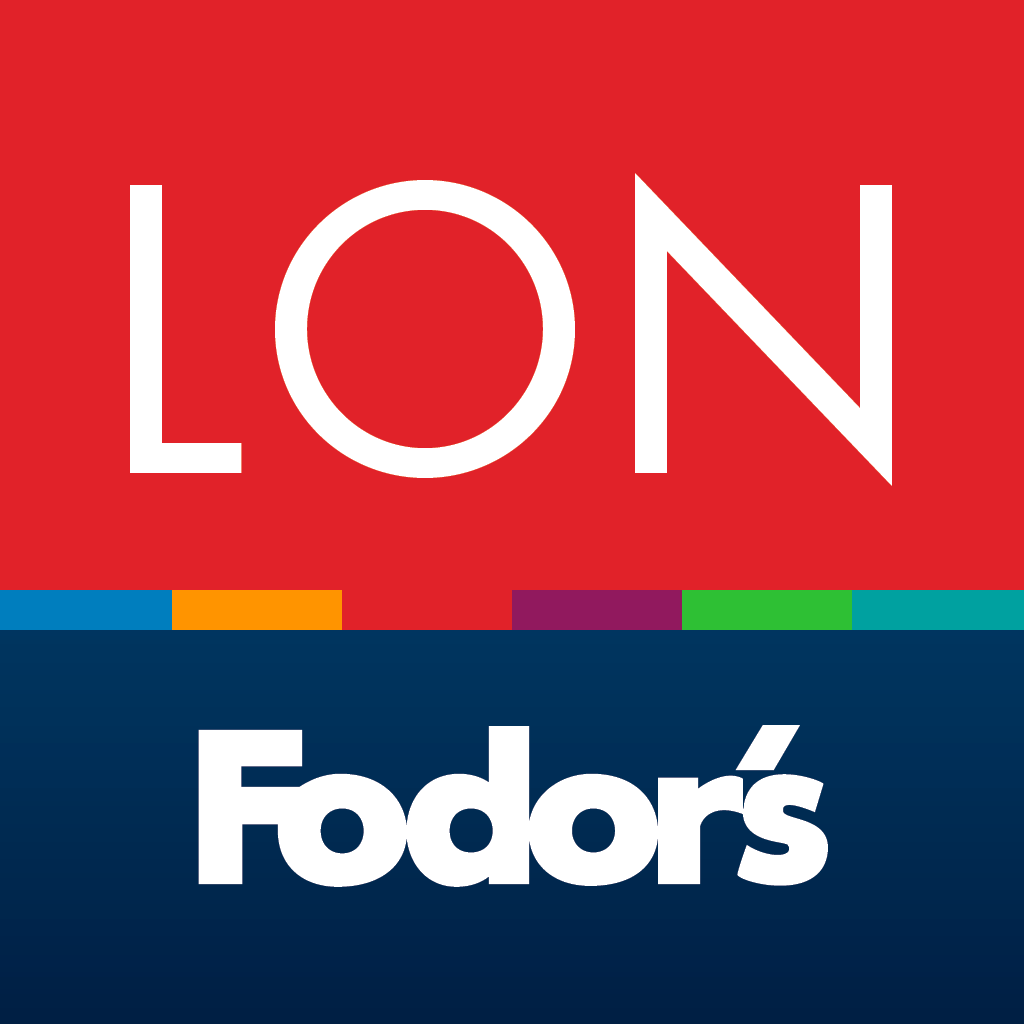 Travel Deals
Forums